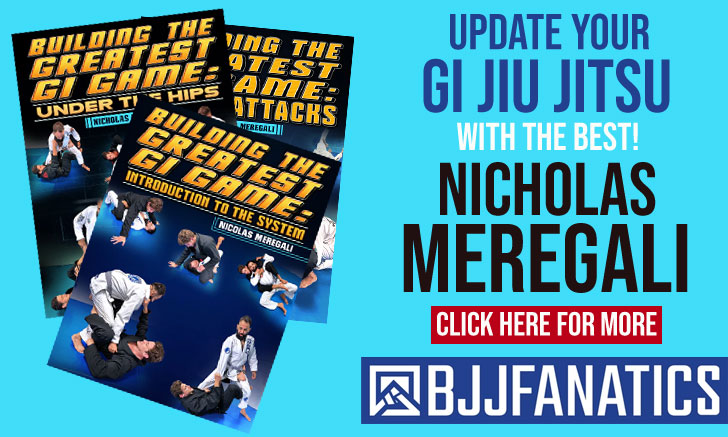 Alex Paz, commonly known as Alex "Negão" is a Brazilian jiu-jitsu black belt under Murilo Bustamante and Ricardo Libório, as well as a multiple-time World and Brazilian National Championship Medallist. Alex Paz is also known for his work in the United Arab Emirates (UAE), where he has developed some of the region's top grapplers, including Taleb Saleh Al Kirbi, Faisal Al Kitbe, being also the head of the refereeing board for the UAE Jiu-Jitsu Federation (UAEJJF).
Alex Paz Jiu Jitsu
Full Name: Alex de Araújo Paz
Nickname: "Negão" means "Big Black Man" in Portuguese slang. The name started at school when he was around 8-10 years old, due to his height, being the tallest child in the class. It is worth mentioning that in Brazil, the name does not have the same negative connotation it would have in American and European culture.
Lineage: Carlos Gracie > Carlson Gracie > Murilo Bustamante/Ricardo Libório > Alex Paz
Main Achievements:
1st Place IBJJF World Championship (2001** brown)
1st Place CBJJ Brazilian Nationals (1998*/1999 purple, 2001 brown)
2nd Place IBJJF World Championship (2000 purple)
2nd Place CBJJ Brazilian Nationals (1998 blue, 2000 purple)
3rd Place IBJJF World Championship (2000 purple)
3rd Place CBJJ Brazilian Nationals (1996 blue, 1998 purple)
Favorite Position/Technique: Pressure Passing
Weight Division: Ultra Heavyweight (+100kg/221lbs)
Team/Association: UAEJJ Team
Alex Paz Biography
Alex Paz was born on February 8, 1975, in Juiz de Fora a city in the southeastern Brazilian state of Minas Gerais. When he was 3-month-old, Alex's family moved to the state capital, Belo Horizonte, where he stayed most of his adolescence.
During his teenage years, Alex picked up on volleyball where he had a promising career in the sport, reaching Brazil's national junior squad. Paz also practiced capoeira and judo in his formative years.
At 16 years of age, Alex Paz started traveling regularly to Rio de Janeiro. It was then that he started training jiu-jitsu at the Carlson Gracie Academy, with coach Ruy Menezes. As the passion for grappling grew, "Negão" started losing his interest in volleyball and it's politics, eventually dropping the sport.
His early career in jiu-jitsu was closely followed by Carlson Gracie, who awarded Alex his blue and purple belts. Once the famous head instructor moved to the United States, Alex Paz followed him, spending one year in California with his Master. Upon his return to Brazil, Paz's tuition was picked up by both Murilo Bustamante and Ricardo Libório, who promoted him to (brown and) black belt, which he earned shortly after winning double gold at the World Jiu-Jitsu Championship (2001).
When the head figures of the Carlson Gracie Team split with their old instructor (2000), in a group led by both Liborio and Bustamante, Alex Paz followed the group and helped establish Brazilian Top Team. The academy quickly gained the reputation of being the best mixed martial arts (MMA) team of its era, with champions in the world's main promotions, on several weight classes. Alex helped cement that reputation, being known as one of Rodrigo Minotauro's toughest training partners at the time, also briefly venturing into cage fighting himself.
In 2009 Alex Paz moved to Abu Dhabi to help implement jiu-jitsu in the UAE's school system. After a few months, Paz was placed in a military base where he continued his work, later being allocated once more, this time to help a local MMA fighter with his training, joining coach Maiky Reiter who was already leading the work-group.
While in Abu Dhabi, Alex Paz was also assigned to the country's National Jiu-Jitsu Squad (2010), where he helped develop the games of grapplers such as Taleb Saleh Al Kirbi, Faisal Al Kitbe, and numerous others. In 2014, with the creation of the United Arab Emirates Jiu Jitsu Federation (UAEJJF) Alex was nominated head of the refereeing board, a function he also fulfilled at the Jiu Jitsu Asian Union (JJAU) and the Jiu-Jitsu International Federation (JJIF).
Alex Paz vs Lúcio Santos

Alex Paz vs Rahsaan Bass