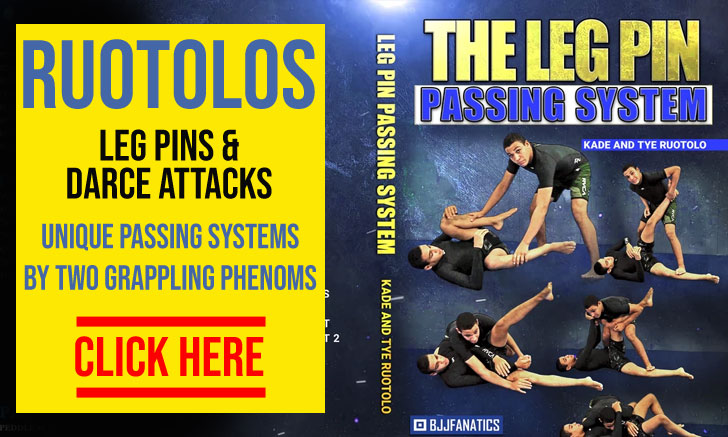 Patrick Bittan is a Brazilian jiu jitsu (BJJ) black belt under Flavio Behring having also worked extensively with Rickson Gracie. Although an expert in judo and krav maga, Patrick Bittan made history in BJJ as one of its pioneering figures in France and Europe, being the very first French native to earn the rank of black belt as well as the first to medal at an International Brazilian Jiu Jitsu Federation event (IBJJF Pans 1999).
Patrick Bittan Jiu Jitsu
Full Name: Patrick Bittan
Nickname: N/A
Lineage: Mitsuyo Maeda > Carlos Gracie > Helio Gracie > Flavio Behring > Patrick Bittan
Main Achievements:
Belgium International Grappling Champion (2000)
US Open 2nd Place (1998 blue)
São Paulo State Championship 2nd Place (2003)
IBJJF Pan American 3rd Place (1999 blue)
Favorite Position/Technique: N/A
Weight Division: Peso Médio (82,30 kg / 181.5 lbs)
Team/Association: Bittan Academy
Patrick Bittan Biography
Patrick Bittan was born on February 27, 1973 in Paris – France while growing up in Sarcelles, a commune located in the northern suburbs of the country's capital. A place often associated with gang violence, particularly during the 1980's and 1990's decades.
Although Patrick had started judo at the age of 6 (a sport in which he earned his first black belt at 16 years of age), the Israeli combat system of krav maga was seen as a better fit for Bittan's self defence worries during his pre-adolescence. For that reason at the age of 12 young Patrick enrolled in Joseph Kalfa's KM class – a former Israeli commando, founder of the Hakoah Club.
In preparation for the overwhelming street violence felt at the time in Sarcelles Patrick continued training krav maga and judo in parallel while also adding boxing and kickboxing classes when he could. Then, on October 1995 Rickson Gracie visited Paris and performed a workshop on the Gracie family style of fighting.
At the time the Gracie Family was already a worldwide phenomenon. The deeds of Royce Gracie at the Ultimate Fighting Championship in 1993 and 1994 were on the cover of every combat based media outlet and the well known Black Belt Magazine (very popular in France) had written positive reviews on the Gracie system. For those reasons Rickson Gracie's 1995 workshop was an absolute hit, with over 500 martial artists showing up to the Parisian venue. Among these attendees was Patrick Bittan.
After the Gracie shared a bit of his knowledge to the French, Bittan's friend Christian Daval decided to start a jiu jitsu class at his gym. Likely the first in French territory. At the time no Frenchmen was graded in jiu jitsu, and the class served the purpose of a communal training ground where students learned from each other applying the methods learned from Rickson while also using some of their own knowledge in other martial arts, in Bittan's case (one of the first to join the work group) was his judo and krav maga background.
In trying to learn and improve his jiu jitsu Patrick started entering BJJ tournaments around Europe, being victorious for 3 years in a row in the Old Continent (1997/98/99). This also coincided with Bittan's decision to travel to California to learn from the source – Rickson Gracie. Patrick joined the Gracie leader's class in 1997 and through him made an affiliation with the Rickson Gracie Association for Christian Daval's gym back in Paris, a gym where Patrick was now coaching as well.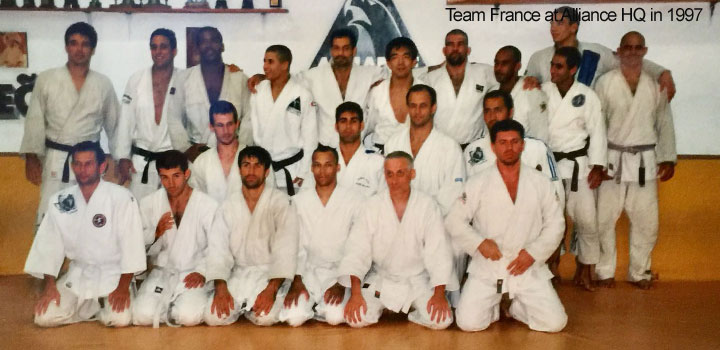 At the time (early 1997) Patrick spoke poor English and didn't feel particularly supported by the team. Students and coaches were less than friendly at first and he truly believed the information wasn't being passed down to him, meaning: some coaches were perceived to be withholding knowledge from the students. Be that as it may, Patrick decided to push through, believing that training twice per day and competing as often as he could would see him progress, and indeed it did. By 1999 Patrick was winning several tournaments in the US, earning medals in two of the toughest competitions in the world – the American Open (2nd Place 1998) and the Pan American (3rd 1999).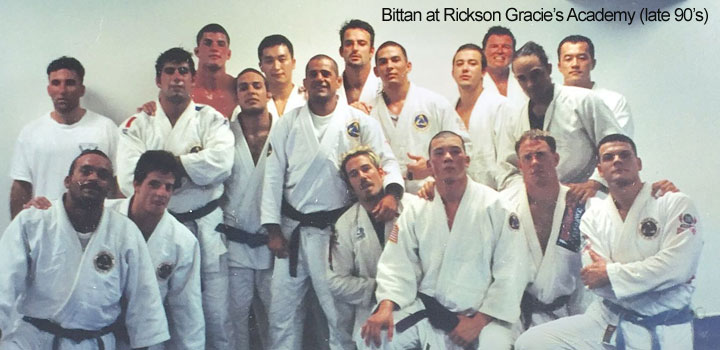 By 1999 Patrick started seeing Rickson's issues with his former wife coming in the way of his coaching. Later with the death of his older son Rockson Gracie, the association fell completely apart. Rickson was overwhelmed with grief and abandoned the business altogether.
Patrick was a blue belt then and although he had a solid curriculum to report back to his students in France, he was still looking to improve. For that reason he returned to the US and looked for different affiliations, entering the Beverly Hills Jiu Jitsu Club first (BHJJC).
After only two classes at BHJJC coach Marcus Vinicius was surprised by Bittan's technical level and decided to promote Patrick to purple belt. A couple of days later the Frenchman continued his journey through the US and entered John Lewis' Nova União academy to train. Again only two classes into the program Lewis decided to grade Bittan with a new belt – brown belt!
Bittan returned to France with serious doubts about the validity of his new grade. Looking to verify his rank Patrick decided to contact Grandmaster Flavio Behring who agreed to visit Paris to assess the Frenchman's level. The idea was to look at Patrick's technical knowledge and the way classes were being structured by Bittan, both tests passed in Behring's eyes. Flavio encouraged Patrick to visit him in São Paulo – Brazil to test his skill against the top athletes there, a challenge accepted by Bittan.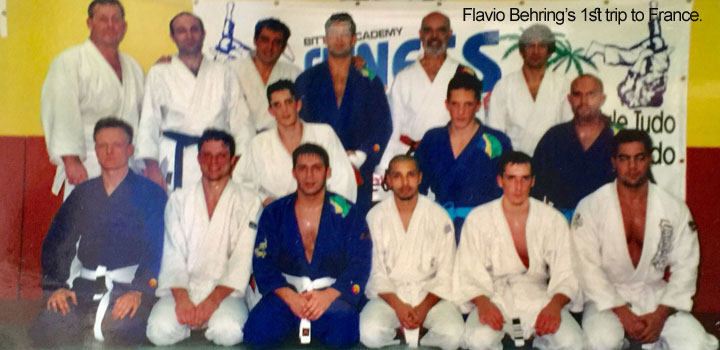 In Brazil Bittan competed at the São Paulo state championship. Although he did not win, Patrick was very competitive losing only to the champion by a minimal points margin and for that reason he was awarded his black belt (2001). That same year the Frenchman competed at the IBJJF World Championship, losing to the legendary Jamelão in the quarter finals by 2×0 points. 2001 was also the year when Patrick founded his own team, the Bittan Academy from which many black belts were developed.