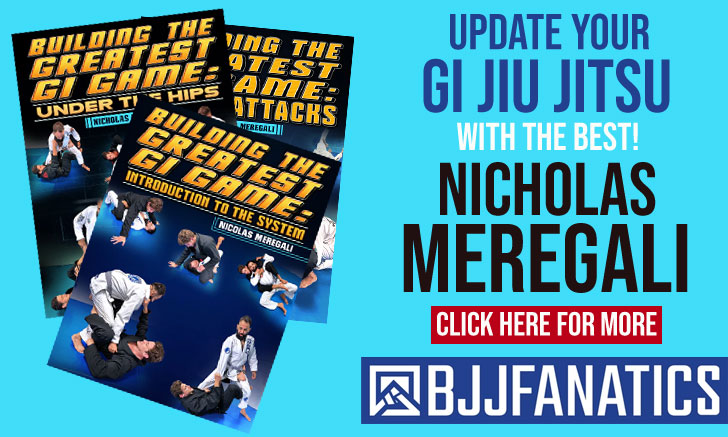 Bruno de Paula is a freestyle wrestler and a Brazilian and black belt in Brazilian jiu jitsu who represented the Alliance jiu jitsu, Checkmat and B-Clan teams. A black belt since 2001, he has taught alongside BJJ legendary coaches such as Ricardo Miller and Eduardo Jamelão, being one of the top instructors at Vitoria – State of Espirito Santo.
Bruno de Paula Jiu Jitsu
Full Name: Bruno de Paula Pires
Nickname: "Bruninho" is how de Paula is called amongst his friends which is a friendly way of saying Bruno.
Lineage: Mitsuyo Maeda > Carlos Gracie > Helio Gracie > Rolls Gracie > Romero Cavalcanti > Eduardo Jamelão > Bruno de Paula
Main Titles:
Brazilian National Champion;
2x World Jiu Jitsu Bronze Medallist (2004, 2005);
Brazilian Wrestling Champion (2005);
3x Brazilian National Wrestling Silver Medallist (2006, 2007, 2008);
Vitoria Extreme Fight Champion (MMA)
Was part of the Brazilian National Pre Olympic Wrestling Team – competed in trials in Italy and Serbia.
Weight Division: Peso Leve – Lightweight (76kg)
Team/Association: B-Clan Jiu Jitsu.
Bruno de Paula Biography
Bruno de Paula was born on the 14th of December 1978 in Vitoria, State of Espirito Santo – Brazil. He always enjoyed fighting, so it came as no surprise that he wanted to train in a fighting sport. He began in jiu jitsu when he was 13, straight away with one of the legends in the sport, Mr Romero Cavalcanti. He emphasised greatly with Cavalcanti who awarded "Bruninho" his yellow, orange and blue belt together with another fantastic coach – considered today one of the best in the world – Fabio Gurgel.
The pair (Romero and Gurgel) were of extreme importance in the evolution of Bruno de Paula in jiu jitsu, and he always tried to mirror himself on the two legends. Living mainly in Vitoria, he helped Jamelao (the team Alliance team leader in Espirito Santo) with the classes, and it was from Jamelao that he received his brown and black belt (always under the supervision of Gurgel and Cavalcanti).
When he travelled to the United States (where he gave a hand to Ricardo Miller with his academy), Bruno got familiar with wrestling and liked it so much he travelled to Havana – Cuba to train with the renowned Cuban wrestling team. In 2004 de Paula also began his career in mixed martial arts (MMA), with a victory over Danilo Sherman.
From 2005 to 2007 Bruno's love for wrestling grew and he started dedicating himself solely to the Olympic style. After this period he returned to his roots (BJJ).
Bruno de Paula vs Adriano Candido