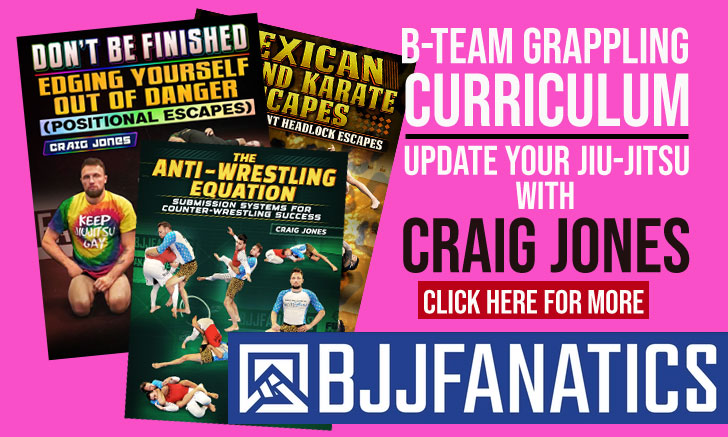 Pirillo Roriz is a Brazilian jiu jitsu black belt under Ricardo Pinho, being one of the main representatives of the Gracie Barra academy in the state of Ceará – Brazil. Although an accomplished grappler of his own merrit, Pirillo Roriz is mostly known for his work as an instructor, having produced several talented jiu jitsu competitors such as world champion Yan "Pica-Pau" Lucas and Helio Mourão.
Pirillo Roriz Jiu Jitsu
Full Name: Jose Pirillo Bezerra Roriz
Nickname: Pirillo is often mentioned as "Magão", which stands for "Big-Skinny" in Portuguese.
Lineage: Takeo Iano > Francisco Sá > Ricardo Pinho > Pirillo Roriz
Main Achievements:
Super Copa de Jiu Jitsu Champion (2008)
Carlson Gracie Open Champion (2011)
North-Northeast Interstate Champion
Panamericano CBLP 3rd Place(2015)
Ceará State Championship Runner-up (2015)
Weight Division: Meio Pesado (88kg/194lbs)
Favorite Position/Technique: n/a
Team/Association: Gracie Barra
Pirillo Roriz Biography
Pirillo Roriz was born on April 22, 1980 in Fortaleza the state capital of Ceará, located in Northeastern Brazil.
As a child Roriz practiced karate, though the experience was short lived. Years later, at the age of 17 (1997) Pirillo returned to martial arts. This time through jiu jitsu, influenced by the success of Royce Gracie in the early UFC's. At 190cm (6'2″) and with a lanky frame, Roriz saw plenty of similarities with Royce's body type, and although he showed promise playing volleyball in the state circuit, he left it all behind once to pursue a career in grappling.
Pirillo's first instructor was coach Alcantra, who brought Roriz all the way to purple belt. From their on his tuition was picked up by Ricardo Pinho, a black belt under the illustrious Master Sá. In 2001 Pinho officially joined forces with Gracie Barra, becoming one of the first academies in the region to compete under the GB banner.
From 2001, as a purple belt, Pirillo Roriz started teaching jiu jitsu. His work has produced some of the toughest grapplers in the region, including world champion Yan "Pica-Pau", Helio Mourão, Gessy Barbosa, Angelica Rodrigues and many others.
Throughout all belts, Pirillo Roriz competed extensively. In 2005, shortly after coming home from the World Jiu Jitsu Championship where he competed as a brown belt, Pirillo was offered a superfight match against a well known black belt. Pirillo accepted the challenge and promised his instructor he would submit his opponent. On the day of the event, just before entering the mat, coach Ricardo Pinho awarded Pirillo his black belt on the grounds of bravery. Roriz proved to be worthy of his promotion that night by submitting his adversary via clock choke.
In 2008 Pirillo suffered a herniated disk and was forced to stop his competitive career short. He managed to fully recover by 2015, returning to the competitive scene then.
Through the "Instituto Cuca" (Cuca Institute), Pirillo has also helped implement jiu jitsu among the impoverished communities in his region, teaching teenagers and adults.
Banner picture taken from the "Ranking Meia Guarda" Facebook Page.
Pirillo Roriz vs Demerson Pereira