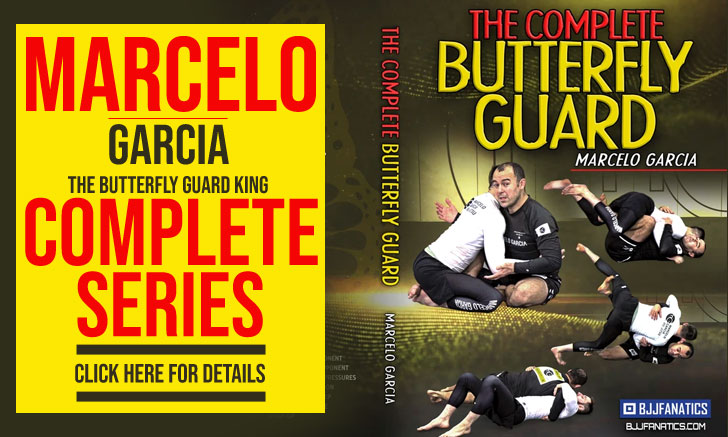 Eliot Kelly is a Brazilian jiu jitsu black belt under Marcos "Yemaso" Torregrosa and one of the top super-heavyweight competitors in the sport, particularly in the Masters division where Kelly has won three Masters World medals (black belt) and beaten the historic Alexandre Ribeiro. Eliot Kelly has also competed extensively in freestyle wrestling, having carried a lot of this sport on to his jiu jitsu game, making him one of the exponents of the often referenced American jiu jitsu style (BJJ with strong wrestling influence)  in the super-heavyweight division of the sport.
Eliot Kelly Jiu Jitsu
Full Name: Eliot Andrew Kelly
Nickname: n/a
Lineage: Mitsuyo Maeda > Carlos Gracie > Reyson Gracie > Osvaldo Alves > Fabrício Martins > Ricardo Reis > Cassio Werneck > Marcos Torregrosa > Eliot Kelly
Main Achievements:
IBJJF World No-Gi Champion (2011 brown)
IBJJF Pan American No-Gi Champion (2011 brown)
IBJJF Asian Open Champion (2016/2014 black)
ADCC US Trials Champion (2016)
UAEJF US Nationals Pro Champion (2015 black)
DUMAU Cup Champion (2014 black)
IBJJF World No-Gi Championship Runner-up (2013 black, 2012 brown)
IBJJF World Masters Championship Runner-up (2016/2015 black Master 1)
IBJJF Pan American Championship Runner-up (2012 brown)
IBJJF American Nationals Runner-up (2016/2015/2014 black)
IBJJF American No-Gi Nationals Runner-up (2016 black weight + absolute)
BJJ TOUR All Star Tournament Runner-up (2015 absolute)
IBJJF World Championship 3rd Place (2012 brown)
IBJJF European Open Championship 3rd Place (2018)
IBJJF World Masters Championship 3rd Place (2014 black Master 1)
IBJJF Asian Open Championship 3rd Place (2016 black)
IBJJF American Nationals 3rd Place (2015/2014 black absolute)
Favorite Position/Technique: Pressure Passing
Weight Division: Super-Pesado (100,50 kg/222.0 lbs)
Team/Association: Yemaso BJJ/El Dorado Hills BJJ
Eliot Kelly Biography
Eliot Kelly was born on February 15, 1984 in Illinois – United States of America, though he moved to Malaysia in 1985, Japan in 1988, and to northern California in 1999 where he settled (though he kept his contact with Japan).
From early childhood Kelly was driven to sports, but when he did not make the basketball team in 8th grade, his focus became wrestling. Although he made the team, his freshman year was unlucky. Eliot broke his collarbone while training, an injury that caused him to miss most of the season.
Eliot moved back to the United States for his sophomore year. Having had reconstructive surgery on his arm from another wrestling injury, he missed yet another wrestling season. It was during his last two years of high school that Kelly managed to remain injury free and gain some momentum in the sport. He wrestled in the California State Championships his senior year, and finished 6th at the AAU National Championships.
During his 1st year in college at UC Davis Eliot Kelly didn't make the team. This "bump on the road" didn't dissuade him from wrestling. Instead, Kelly trained everyday and was able to make the team during his second year, ending up wrestling in the Pac 10 championships. He also continued to wrestle post-college in freestyle wrestling for three years (until 2010).
In the summer of 2008, while working as an English teacher in Japan, Eliot came across jiu jitsu. Kelly had an understanding of the sport/martial art through watching a few videos online of this grappling style, which featured Grand Master Helio Gracie. Seeing Helio live and teach well into his old age was something that captured Kelly's interest. He saw it as a grappling activity he could carry on, developing it even during his senior years.
Eliot started learning jiu jitsu at Márcio and Michel Miyashita's academy, two Brazilian brothers of Japanese descent who were local to Kelly's residence in Shiga, Japan. The two brothers worked with and promoted the American from white to brown belt. After returning to the US Eliot opened his own academy El Dorado Hills Jiu Jitsu (2009).
Finding himself spending more time in the US than Japan, Kelly sought out a reference to work under in his native country. He found it in the prestigious Marcos Torregrosa, who awarded Eliot Kelly his black belt in November 2012.
While training and coaching jiu jitsu, Eliot also pursued a Master's degree in Japanese with a focus on pedagogy at San Francisco State University. He graduated on the fall of 2015.
Eliot Kelly vs Vinicius Agúdo

Eliot Kelly vs Samir Chantre