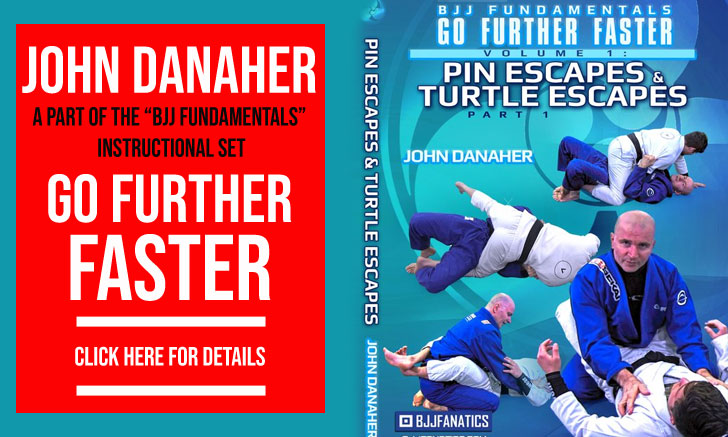 Alexssandro Sodré, commonly known as Alex Sodré is a Brazilian jiu jitsu black belt under Rodrigo Feijão as well as one of the main light featherweight (64,00 kg / 141.5 lbs) competitors of his generation. Sodré became a well-known figure inside mainstream BJJ after his tremendous performances in the brown belt division, a time when he conquered titles in the IBJJF World Championship, ACBJJ South American Championship and UAEJJF Abu Dhabi Grand Slam (London + Los Angeles).
Alex Sodré Jiu Jitsu
Full Name: Alexssandro Pinto Sodré
Nickname: N/A
Lineage: M. Maeda > Carlos Gracie > Carlson Gracie > André Pederneiras > Rodrigo Feijão > Alexssandro  Sodré
Main Achievements:
1st Place IBJJF São Paulo Open (2018)
1st Place IBJJF Floripa Winter Open (2018)
2nd Place CBJJ Brazilian Nationals (2019)
Main Achievements (Colored Belts):
1st Place IBJJF World Championship (2017 brown)
1st Place CBJJ Brazilian Nationals (2015 blue, 2016 purple)
1st Place ACBJJ South American Championship (2018 brown)
1st Place IBJJF South Brazilian Championship (2016 purple)
1st Place UAEJJF Grand Slam, London (2018 brown)
1st Place UAEJJF Grand Slam, Los Angeles (2017 brown)
1st Place IBJJF São Paulo BJJ Pro (2016 purple, 2017 brown)
1st Place IBJJF Rio BJJ Pro (2016 purple)
3rd Place CBJJ Brazilian Nationals (2017/2016 brown)
3rd Place UAEJJF Abu Dhabi Pro (2018 brown)
Favorite Position/Technique: 50/50 Guard
Weight Division: Peso Pluma (64,00 kg / 141.5 lbs)
Team/Association: Clube Feijão JJ
Alex Sodré Biography
Alexssandro Sodré was born on September 9, 1996, in Manaus, the capital of the vast state of Amazonas. The heart of the Amazon Jungle.
Growing up Sodré dreamed of one day becoming a professional football (soccer) player, playing for a youth squad in a local team as a child. It was only at the age of 12, in August 2009 that Alex discovered jiu-jitsu.
As Sodré walked home from school he saw a man painting the outside of a building's walls which had a "Jiu-Jitsu Academy" sign. Alex was curious and interrupted the man to ask a few questions, being invited to the school's grand opening that week. The man painting the site was Othon Servalho, the gym's coach and a person with significant importance in Alex's future development in the sport. It was Servalho who, not only coached and supported Sodré for many years but also offered Sodré his very first gi as his family could not afford one.
By 2013 blue belt Alex Sodré was competing for every tournament inside Manaus' borders and doing very well. He believed this sport was where he wanted to take his life, but living in Amazonas with very little funding it would be hard to break through. Fully supported by coach Servalho, Alex started looking for alternatives in the biggest Brazilian BJJ poles: Rio de Janeiro and São Paulo.
Helped by a good friend, Master Laércio Fernandes, Sodré contacted coach Fábio Andrade of Nova União Bangú. One of the biggest grappling institutions in the country at the time, but as Andrade did not have space left, the second suggestion was the legendary black belt Rodrigo Feijão. Rodrigo was also running a full-time jiu-jitsu scholarship program in the city of Maringá – state of Paraná and was receptive to the idea. After a 3 month probation period, Alex Sodré finally got the OK to move into the competitor's house. A place that housed 14 other BJJ athletes.
Living in a house where everyone had the same objectives and was committed to the idea of becoming a world champion vastly improved Alex Sodré's jiu-jitsu. Living and breathing BJJ 24/7 made Sodré one of the most feared light-featherweights in the country.
On May 7, 2018 – after conquering a bronze medal at the brown belt CBJJ Brazilian National Championship, Alex Sodré registered for the IBJJF World Championship. Before his trip to the United States for the Mundial camp, coach Rodrigo Feijão called Alex to the gym under the pretext of a photo shoot with all the teammates who also conquered medals at the 'Brasileiro'. When Sodré got there, Feijão gifted him with his black belt in an unexpected but joyful occasion.
Alex Sodre Grappling Record
30 WINS
BY POINTS


BY ADVANTAGES




BY SUBMISSION




BY DECISION




BY PENALTIES




BY DQ



11 SUBMISSIONS WINS
#86e620
50/50 armbar
36
4
#5AD3D1
Choke from back
9
1
8 LOSSES
BY POINTS


BY ADVANTAGES




BY SUBMISSION




BY DECISION




BY PENALTIES




BY DQ



2 SUBMISSIONS LOSSES
#214eb8
Arm in ezekiel
50
1
#86e620
Straight ankle lock
50
1
Alex Sodre Fight History
ID
Opponent
W/L
Method
Competition
Weight
Stage
Year
16271

Mikey Musumeci

Mikey Musumeci
L
Arm in ezekiel
World Champ.
64KG
4F
2018
16617

Kennedy Maciel

Kennedy Maciel
L
Pts: 2x0
ACBJJ World
65KG
SF
2018
16619

Paulo Miyao

Paulo Miyao
L
Pts: 10x2
ACBJJ World
65KG
3RD
2018
18578

Isaac Doederlein

Isaac Doederlein
L
Straight ankle lock
European Open
70KG
4F
2019
19196

Joao Miyao

Joao Miyao
L
Referee Decision
Pan American
64KG
SF
2019
19534

Pedro Valenca

L
Points
Curitiba Pro
70KG
SF
2019
19840

Hiago George

Hiago George
L
Adv
Brasileiro
64KG
F
2019
20172

Tiago Barros

Tiago Barros
L
Pts: 4x4, Adv
World Champ.
64KG
4F
2019
16259

Joseph Sun Lee

W
Choke from back
World Champ.
64KG
R1
2018
16267

Cleber Sousa

Cleber Sousa
W
Pts: 4x0
World Champ.
64KG
R2
2018
16940

Ulysses Faguntes

W
Armbar
Floripa W. Open
70KG
4F
2018
16943

Gabriel Machado

W
Pts: 6x2
Floripa W. Open
70KG
SF
2018
16944

Mateus Garcia

W
50/50 armbar
Floripa W. Open
70KG
F
2018
17239

Alexandre Vieira

Alexandre Vieira
W
Armbar
Sao Paulo Open
70KG
4F
2018
17242

Nielton Mendes

W
50/50 armbar
Sao Paulo Open
70KG
SF
2018
17243

Mateus Garcia

W
50/50 armbar
Sao Paulo Open
70KG
F
2018
17734

Francisco Menezes

W
Armbar
Manaus Open
70KG
SF
2018
18573

Sergio Calderon

Sergio Calderon
W
Pts: 8x2
European Open
70KG
R1
2019
18716

Joao Neto

Joao Neto
W
Pts: 2x0
South Brazilian
70KG
SF
2019
18718

Leandro Lima

W
Pts: 4x0
South Brazilian
70KG
F
2019
18946

Osmar Telles

W
N/A
Curitiba SM. Open
70KG
SF
2019
18948

Leandro Lima

W
Pts: 2x0
Curitiba SM. Open
70KG
F
2019
19189

Lucas Pinheiro

Lucas Pinheiro
W
50/50 armbar
Pan American
64KG
8F
2019
19193

Fernando Soares

W
Armbar
Pan American
64KG
4F
2019
19835

Yuta Shimada

Yuta Shimada
W
Points
Brasileiro
64KG
4F
2019
19839

Joao Miyao

Joao Miyao
W
Pts: 10x4
Brasileiro
64KG
SF
2019
20165

Yuta Shimada

Yuta Shimada
W
Pts: 8x2
World Champ.
64KG
R2
2019
21042

A. Santos

W
Armlock
Team Nationals
77KG
R1
2019
21265

Pedro Nejaime

W
Points
Brasileiro NoGi
67KG
4F
2019
21267

Bernardo Dib

W
Points
Brasileiro NoGi
67KG
SF
2019
21268

Danilo Moreira

W
Armbar
Brasileiro NoGi
67KG
F
2019
21531

Osmar Telles

W
N/A
Curitiba Sp. Open
70KG
SF
2019
21533

Richar Nogueira

Richar Nogueira
W
Points
Curitiba Sp. Open
70KG
F
2019
21675

Marcos Santos

W
Pts: 12x0
Grand Slam RJ
69KG
R1
2019
21679

Bernardo Dib

W
Pts: 2x0
Grand Slam RJ
69KG
R2
2019
21684

Pedro Neto

W
Pts: 8x6
Grand Slam RJ
69KG
4F
2019
21686

Marlus Salgado

W
Pts: 10x6
Grand Slam RJ
69KG
SF
2019
21688

Gabriel Figueiro

Gabriel Figueiro
W
Pts: 6x2
Grand Slam RJ
69KG
F
2019
Alex Sodré Highlight