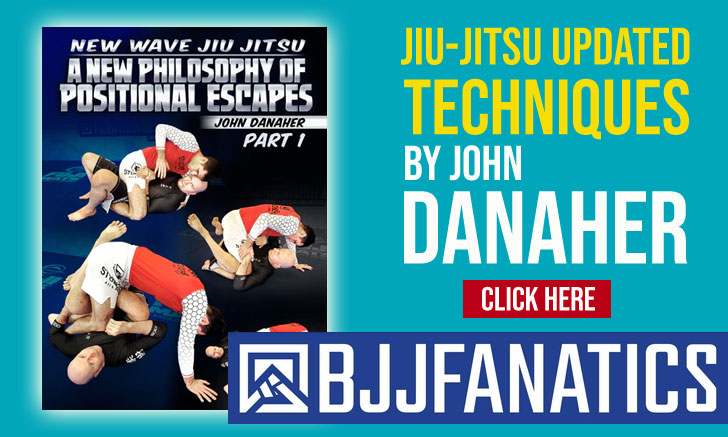 Alexandre Pimentel, also known as "Pulga" is a Brazilian Jiu Jitsu black belt under Francisco "Toco", who also has vast experience in mixed martial Arts (MMA). Pulga was developed under the Nova Geracao grappling program in Rio de Janeiro, a curriculum that has brought many big names to the sport's spotlight, including Roberto "Cyborg" and André Monteiro. Alexandre Pimentel is also regarded as one of the most entertaining grapplers in both MMA and BJJ, with a game heavily reliant on the omoplata.
Alexandre 'Pulga' Jiu Jitsu
Full Name: Alexandre Concieiro de Albuquerque Maranhão Pimentel.
Lineage: Mitsuyo Maeda > Carlos Gracie > Carlson Gracie > Francisco Albuquerque > Alexandre Pimentel.
Nickname: "Pulga" means "Flea" in Portuguese, the nickname was given because Alexandre was very small when he was a child, and his friends started calling him Pulga.
Main Achievements (BJJ/Grappling/MMA):
World Champion by CBJJE (2009)
South American Champion CBJJE (2006)
Brazilian Champion (2006)
Brazilian National Team Champion (2004/2005),
Weight Division: Peso Leve (76kg/167lbs)
Favourite Technique: Omoplata (shoulder lock)
Team/Association: Nova Geracao.
Alexandre Pulga Pimentel Biography
Alexandre Pimentel was born on the 2nd of Ocbober 1978 in Rio de Janeiro, Brazil. His first contact with Jiu Jitsu was after watching the famous Jiu Jitsu vs Luta Livre event (1991). A year later Pulga found a gym had opened in his street and decided to go for a trial class with Francisco Albuquerque, the man who would later (2000) award Alexandre Pimentel his black belt.
In 2008 Alexandre "Pulga" had the opportunity to compete in the cage for a mixed martial arts promotion (MMA). Alexandre had already duelled with the idea of trying MMA as he was a sparring partner for a few fighters at Nova Geracao. Although Alexandre had never thought about becoming a professional in MMA, after tasting his first victory Pimentel realized he enjoyed, and tried it once again. The promotion kept calling him back and Pulga continued fighting. Before he knew it he was a successful professional MMA fighter.
Alexandre Pulga vs Thiago Santos

Alexandre Pulga vs Gledson Oliveira

Alexandre Pulga vs Julio "Vida Loca" at Jungle Fight