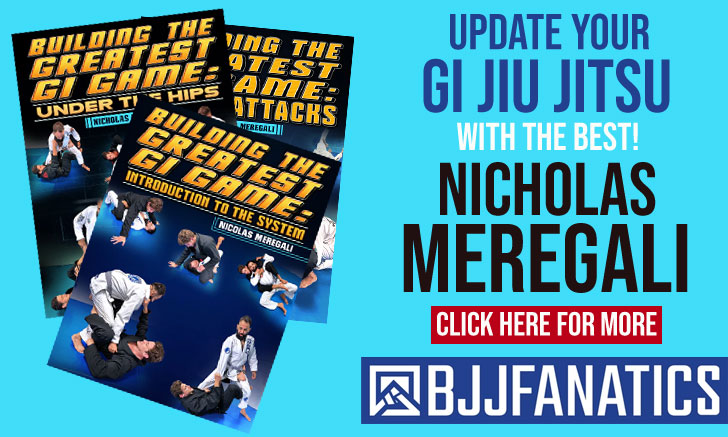 Shawn Williams is a Brazilian Jiu Jitsu black belt under Renzo Gracie, being one of the most talented competitors of his generation in the US. Williams was also the fifth American to be graded as a black belt in BJJ. Training alongside of grapplers such as John Danaher, Ricardo Almeida, Matt Serra and many others, Shawn Williams created a series of positions from a guard variation which is today called 'the Williams Guard'.
Shawn Williams Jiu Jitsu
Lineage: Mitsuyo Maeda > Carlos Gracie > Helio Gracie > Carlos Gracie Jr > Renzo Gracie > Shawn Williams
Main Achievements:
Ohio Pro Am Champion (2004);
FILA Regional Qualifier (2008);
ADCC Qualifier Bronze Medallist (2003);
2x Pan American Bronze Medallist (2000 blue belt, 2003 black belt)
Weight Division: Peso Leve (Lightweight) 76kg-167lbs
Team Association: Renzo Gracie
Shawn Williams Biography
Shawn Williams was born on the 7th of April, 1975 in Bluffton, Indiana – United State of America. Shawn was always a very active person, even as a child, practicing sports since he was 6 years old – baseball, soccer, hockey and swimming. He saw Jiu Jitsu in action for the first time around 1993 or 1994 by watching Royce Gracie win UFC II. Shawn was already involved with martial arts, namely Karate, and had been a fan of most action heroes growing up (Bruce Lee, Sho Kosugi, and Jean-Claude Van Damme) though this style was something different and intriguing, he kept it in the back of his mind as he wasn't completely sold to the Brazilian martial art. It wasn't until he saw Renzo Gracie compete a few years later that he really saw the potential of this fighting system. Renzo's style was much more "well rounded" and aggressive then his cousin's and it was after witnessing this that Shawn decided to seek instruction on the subject. He thought that the best way to get around BJJ would be to drink its wisdom straight from the fountain, and so he moved from Indiana to New York City to train under Renzo Gracie, his first training session being on September 1996.
Around 1998/1999, and by mistake, Shawn Williams discovered what would become his trademark position, the "Williams Guard", a version of the High Guard/Rubber Guard in which the fighter makes a framed grip underneath his own leg (between his knee and opponents shoulder). It is based on angles rather then flexibility and keeps the fighter out to the side, not directly under his opponent. He continued to work on this guard for many years, putting it to the test in many competitions, including the ADCC trials, Pan Ams and even the World Championships on 4 separate occasions to which Shawn travelled to Brazil only to fall short of a medal.
On April 2nd, 2002 Shawn Williams received his black belt from the hands of Renzo Gracie together with his training partner and fellow Renzo Gracie Academy Assistant Instructor, John Danaher. In 2004 Shawn moved to Los Angeles to open an academy – with his master Renzo Gracie's blessing – He always comes back to the old gym in New York to keep in touch with the new positions created by his old master.