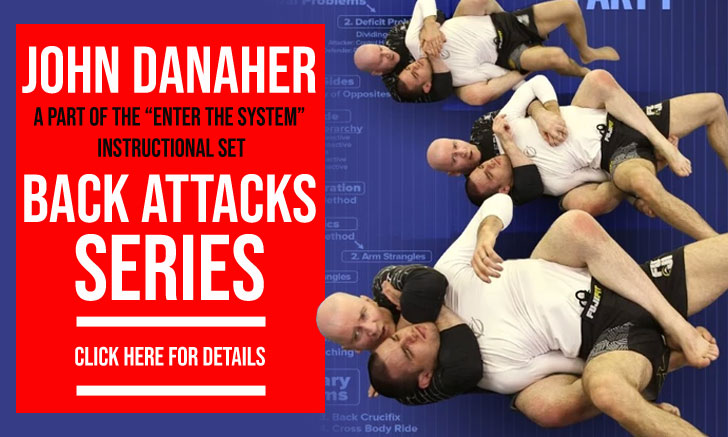 Ali Monfaradi is a Brazilian jiu-jitsu black belt under Fábio Gurgel of Alliance Jiu-Jitsu, who also worked extensively with Reza Monfaradi and is the first high-level competitor in the sport's international circuit from the Kingdom of Bahrain – Middle East. Monfaradi earned multiple medals in some of the International Brazilian Jiu-Jitsu Federation (IBJJF) top tournaments while competing in the lower belt divisions of grappling, a good form he continued as a black belt.
Ali Monfaradi Jiu-Jitsu
Full Name: Ali Seena E. A. Monfaradi
Nickname: Ali has two nicknames for which he is well known among his friends. One is "The Beast From The Middle East" (for obvious reasons) and the other one, which was 'coined' by his coach Michael Langhi is "Cadeira Elétrica" (Electric Chair). Electric Chair started being referenced during Monfaradi's early days in São Paulo because he was very clumsy. "limbs everywhere" and often kicked or elbowed his training partners. His clumsiness was as if he was being electrocuted.
Lineage: Mitsuyo Maeda > Carlos Gracie (Senior) > Helio Gracie > Rolls Gracie > Romero Cavalcanti (Jacaré) > Fábio Gurgel > Ali Monfaradi
Main Achievements:
1st Place IBJJF European Open NoGi (2019)
1st Place IBJJF German Nationals (2017)
1st Place IBJJF Berlin Open (2018)
1st Place UAEJJF Czech Republic Pro (2019)
1st Place JJIF World Ju-Jutsu Championship (2018)
2nd Place IBJJF Berlin NoGi Open (2018)
2nd Place IBJJF London Fall NoGi Open (2017 / 2018)
2nd Place UAEJJF Abu Dhabi World Pro (2021)
2nd Place UAEJJF Dubai National Pro (2018)
3rd Place JJIF World Ju-Jutsu Championship (2018)
3rd Place UAEJJF Abu Dhabi Pro (2019)
3rd Place IBJJF London Fall Open (2017)
3rd Place IBJJF Berlin Open (2018*)
Main Achievements (Colored Belts):
1st Place IBJJF World Championship (2012 blue)
1st Place IBJJF Pans Championship (2012 blue)
2nd Place IBJJF World Championship (2012* blue)
3rd Place IBJJF European Open (2017 brown)
3rd Place IBJJF Pans Championship (2012* blue, 2015 purple)
3rd Place IBJJF World Championship (2011 blue, 2014 purple)
* Absolute
** Weight and absolute
Favorite Position/Technique: Well Rounded
Weight Division: Peso Leve (76,00 kg / 168.0 lbs)
Team/Association: Alliance
Ali Monfaradi Biography
Ali Monfaradi was born on October 30, 1993, in the Kingdom of Bahrain, an island country located in the Persian Gulf.
While growing up uncle Reza Monfaradi was a strong reference for Ali, Reza, who was a pioneering figure for jiu-jitsu in the Bahrain region. Although interested in grappling from watching his family members train since he was a young child, it was only on January 2006 that 12-year-old Ali was allowed to join class, after Reza introduced a kids schedule to the academy's timetable.
During the 2000s decade, the Monfaradi academy joined hands with the Alliance Jiu-Jitsu franchise, which opened a large international network for its training members. This included Ali, who, as soon as he finished high-schools final exams (International Baccalaureate), hopped on the next plane to California, skipping his graduation ceremony to compete in the IBJJF 2011 World Championship, which was his first major tournament experience. Ali conquered a bronze medal at the World Championship, in the blue belt division and directly from there 17-year-old Monfaradi moved to São Paulo, Brazil.
Once in São Paulo, Ali was able to train full-time under Fábio Gurgel at the Alliance headquarters (HQ) for a number of years, while further expanding his academic education. That first year (2011-2012), although in a new country by himself, Monfaradi was able to learn Portuguese and qualify for a local computer science university (which required him to have a good understanding of the local language). An interesting side fact about Monfaradi's academic achievements is that prior to his computer science aspirations, Ali's plan was to study nutrition in Brazil, to supplement my athletic career, but when Ali realized the nutrition school campus was a 2-hour bus ride away from Alliance academy, he opted to look for a closer university instead, finding one at a walking distance from the gym, which taught computer science.
After 4.5 years in Brazil, on December 2015, Ali Monfaradi returned to his home country as a brown belt, where he continued to live fully submerged in BJJ life while keeping in contact with Fábio Gurgel. On July 2017, Monfaradi became the 99th black belt promoted by Master Gurgel.
Ali Monfaradi Grappling Record
49 WINS
BY POINTS


BY ADVANTAGES




BY SUBMISSION




BY DECISION




BY PENALTIES




BY DQ



7 SUBMISSIONS WINS
#214eb8
Choke from back
29
2
#5AD3D1
Mount pressure
14
1
#f58822
Straight ankle lock
14
1
32 LOSSES
BY POINTS


BY ADVANTAGES




BY SUBMISSION




BY DECISION




BY PENALTIES




BY DQ



11 SUBMISSIONS LOSSES
#214eb8
Choke from back
27
3
#5AD3D1
Von Fluke choke
9
1
#fad11b
Reverse triangle
9
1
#ff9124
Arm in Ezekiel
9
1
Ali Monfaradi Fight History
ID
Opponent
W/L
Method
Competition
Weight
Stage
Year
13653

Masahiro Iwasaki

Masahiro Iwasaki
L
Points
Asian Open
76KG
4F
2017
13668

Keenan Cornelius

Keenan Cornelius
L
Armbar
Asian Open
ABS
R1
2017
14056

Adam Wardzinski

Adam Wardzinski
L
Arm in Ezekiel
German Nationals
ABS
SF
2017
14067

Adam Wardzinski

Adam Wardzinski
L
Von Fluke choke
German NoGi
ABS
F
2017
14095

Jake Mackenzie

Jake Mackenzie
L
Points
London Fall Open
76KG
SF
2017
14110

Darragh OConaill

Darragh OConaill
L
Guillotine
London Fall NG.O
79KG
F
2017
14116

C. Negromonte

C. Negromonte
L
Reverse triangle
London Fall NG.O
ABS
4F
2017
14126

Adriano Araujo

L
Pts: 0x0, Adv
Al Ain Pro
77KG
F
2017
14714

Julio Anjos

Julio Anjos
L
Pts: 11x2
Dubai Nat. Pro
77KG
F
2017
14781

Julio Anjos

Julio Anjos
L
Pts: 4x2
Grand Slam AD
77KG
4F
2018
14789

Adriano Araujo

L
Pts: 0x0, Adv
Grand Slam AD
77KG
3RD
2018
14868

Masahiro Iwasaki

Masahiro Iwasaki
L
Pts: 2x0
European Open
76KG
R1
2018
15273

Tommi Pulkkanen

L
Adv
London W. Open
76KG
SF
2018
16075

Paulo Miyao

Paulo Miyao
L
Choke from back
World Pro
69KG
4F
2018
17861

Alexandre Molinaro

Alexandre Molinaro
L
Points
London Fall Open
76KG
4F
2018
17871

Max Lindblad

Max Lindblad
L
Choke from back
London Fall Open
ABS
SF
2018
17874

Alexandre Molinaro

Alexandre Molinaro
L
Points
London Fall NGO
79KG
F
2018
17877

Anderson Lima

L
Pts: 5x2
London Fall NGO
ABS
SF
2018
18319

Seif Houmine

Seif Houmine
L
Choke
Berlin Open
ABS
SF
2018
18667

Inseong Jang

Inseong Jang
L
Pts: 2x0
JJIF World C.
77KG
R3
2018
18689

Inseong Jang

Inseong Jang
L
Pts: 2x0
JJIF World C.
77KG
R2
2019
19162

Adriano Araujo

L
Pts: 2x2, Adv
Ras Alk. Pro
77KG
F
2019
19975

Diego Ramalho

Diego Ramalho
L
Botinha
World Pro
77KG
R2
2019
19991

Diego Ramalho

Diego Ramalho
L
Botinha
World Pro
77KG
RPC
2019
21982

Alexandre Molinaro

Alexandre Molinaro
L
Points
Rome Fall Open
76KG
SF
2019
21994

Adam Wardzinski

Adam Wardzinski
L
Choke from back
Rome Fall Open
ABS
F
2019
22794

Israel Sousa

Israel Sousa
L
Pts: 7x6
Grand Slam AD
69KG
R1
2020
23419

Gabriel Sousa

Gabriel Sousa
L
Pts: 9x4
Grand Slam LDN
69KG
SF
2020
24937

Richar Nogueira

Richar Nogueira
L
Pts: 0x0, Adv
Dallas Open
70KG
4F
2021
24978

Gianni Grippo

Gianni Grippo
L
Pts: 4x2
Dallas NGO
73KG
F
2021
25246

Daniel Vieira

L
Pts: 4x4, Pen
Grand Slam AD
69KG
R1
2021
25400

Israel Sousa

Israel Sousa
L
Pts: 6x1
World Pro
69KG
F
2021
11365

H. Al Rasheed

W
Pts: 2x0
Asian Games
77KG
SPF
2017
14047

Benedikt Schotthofer

W
Straight ankle lock
German Nationals
82KG
F
2017
14125

Melksedek Fr.

W
Pts: 9x2
Al Ain Pro
77KG
SF
2017
14132

Nino Ambrosini

W
Pts: 0x0, Adv
Al Ain Pro NoGi
83KG
SF
2017
14133

Samuel Canquerino

W
Pts: 4x2
Al Ain Pro NoGi
83KG
F
2017
14711

Vibhudatta Rout

W
Pts: 6x6, Adv
Dubai Nat. Pro
77KG
4F
2017
14713

Flavio Serafin

W
Pts: 2x0
Dubai Nat. Pro
77KG
SF
2017
14719

Flavio Serafim

W
Pts: 2x0
Dubai NoGi Pro
77KG
F
2017
14753

Leonardo Fernandes

W
Pts: 4x4, Adv
Bahrain JJL R1
94KG
SF
2018
14754

Anderson Lima

W
Pts: 2x2, Adv
Bahrain JJL R1
94KG
F
2018
14755

Wagner Borges

W
Pts: 7x0
Bahrain JJL R2
85KG
F
2018
14756

Wagner Borges

W
Pts: 5x0
Bahrain JJL R3
85KG
SF
2018
14757

Leonardo Fernandes

W
Pts: 5x0
Bahrain JJL R3
85KG
F
2018
14788

Raphael Mello

W
Pts: 9x0
Grand Slam AD
77KG
RPC
2018
16080

Vibhudatta Rout

W
Pts: 2x0
World Pro
69KG
RPC
2018
16081

Jorge Nakamura

W
Pts: 12x2
World Pro
69KG
RPC
2018
16083

Thomas Halpin

Thomas Halpin
W
Pts: 4x2
World Pro
69KG
RPC
2018
17867

Bruno Celio

W
Choke from back
London Fall Open
ABS
4F
2018
17873

Kenji Sette

W
RNC
London Fall NGO
79KG
SF
2018
18666

Szilard Sule

W
Pts: 2x0
JJIF World C.
77KG
R2
2018
18671

Vedran Simeunovic

W
Pts: 11x0
JJIF World C.
77KG
RPC
2018
18672

Wim Deputter

W
Pts: 5x0
JJIF World C.
77KG
RPC
2018
18673

Dan Schon

W
Pts: 2x0
JJIF World C.
77KG
RPC
2018
18674

Sebastien Lecocq

W
Pts: 5x0
JJIF World C.
77KG
RPC
2018
18684

H. Khalafawi

W
Mount pressure
Bahrain JJL R1
94KG
SF
2019
18685

M. Monovarov

W
Choke from back
Bahrain JJL R1
94KG
F
2019
18686

Jan Basso

W
Pts: 2x2, Adv
Czech Nat Pro
77KG
SF
2019
18687

Jan Basso

W
Pts: 0x0, Adv
Czech Nat Pro
77KG
F
2019
18688

Szilard Sule

W
Pts: 2x0
JJIF World C.
77KG
R1
2019
18690

Vedran Simeunovic

W
Pts: 11x0
JJIF World C.
77KG
RPC
2019
18691

Wim Deputter

W
Pts: 5x0
JJIF World C.
77KG
RPC
2019
18692

Dan Schon

W
Pts: 2x0
JJIF World C.
77KG
RPC
2019
18693

Sebastien Lecocq

W
Pts: 5x0
JJIF World C.
77KG
RPC
2019
19161

Marcos Costa

Marcos Costa
W
Pts: 4x2
Ras Alk. Pro
77KG
SF
2019
19164

Tiago Bravo

Tiago Bravo
W
Pts: 2x0
Ras A. NoGi Pro
75KG
F
2019
19974

David Beluche

W
Choke
World Pro
77KG
R1
2019
19989

Christian Dellevag

W
Pts: 4x0
World Pro
77KG
RPC
2019
21990

Rodrigo Martins

W
N/A
Rome Fall Open
ABS
4F
2019
21993

Sean Coates

W
N/A
Rome Fall Open
ABS
SF
2019
22010

Marcus Phelan

Marcus Phelan
W
Pts: 4x2
European NoGi
73KG
R1
2019
22013

Amin Niki

W
N/A
European NoGi
73KG
4F
2019
22014

Tommi Pulkkanen

W
N/A
European NoGi
73KG
SF
2019
23416

Sam McNally

W
Pts: 4x3
Grand Slam LDN
69KG
4F
2020
23422

Tyrone Elliott

W
Submission
Grand Slam LDN
69KG
RPC
2020
23423

Haidar Abbas

W
Pts: 6x4
Grand Slam LDN
69KG
3RD
2020
24972

Fernando Santos

W
Pts: 0x0, Adv
Dallas NGO
73KG
4F
2021
24977

Francisco Cuneo

W
Pts: 5x2
Dallas NGO
73KG
SF
2021
25397

Haidar Abbas

W
Pts: 4x1
World Pro
69KG
4F
2021
25399

Lucas Galbusera

W
Pts: 5x4
World Pro
69KG
SF
2021
Ali Monfaradi vs Bruno Célio (2018)