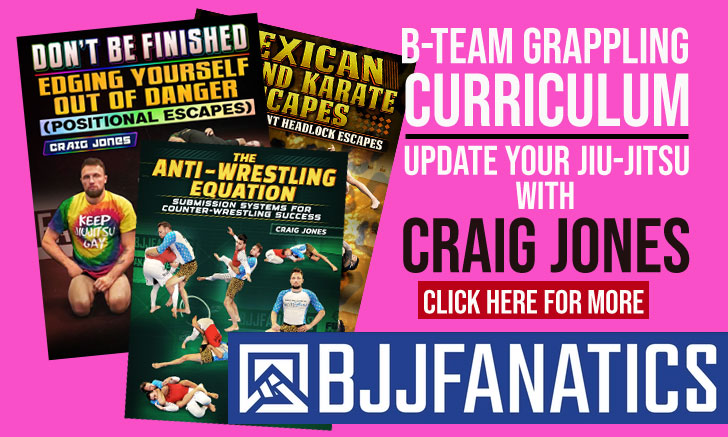 Cynthia Omatsu, commonly known as Cindy Omatsu, is a Japanese-American black belt in Brazilian jiu jitsu under Rigan Machado and Leka Vieira, best known as the first female grappler outside of Brazil to have achieved the rank of black belt in this martial art (2002), while also being the first woman to earn the grade from another woman in the sport. Omatsu gained notoriety in the martial arts circuit as an interviewer for Grapple TV during the early/mid 2000's, co-hosting the online show with a fellow teammate Felicia Oh.
Cindy Omatsu Jiu Jitsu
Full Name: Cynthia Ann Omatsu
Nickname: "Cindy" Short for Cynthia.
Lineage 1: Mitsuyo Maeda > Carlos Gracie Sr. > Robson Gracie > Aloisio Silva > Leka Vieira > Cindy Omatsu
Lineage 2: Mitsuyo Maeda > Carlos Gracie Sr. > Carlos Gracie Junior > Rigan Machado > Cindy Omatsu
Main Achievements:
Pan American Champion (1998 blue)
Pan American Championship 3rd Place (2001 black)
Favorite Position/Technique: n/a
Weight Division: Peso Pena (58kg/129lbs)
Team/Association: Machado Jiu Jitsu
Cindy Omatsu Biography
Cynthia Ann Omatsu was born and raised in Torrance, California – USA, being the fourth child of Japanese immigrants who had a total of 5 children (2 boys and 3 girls). Cindy attended the Modrona Elementary school moving on to Torrance High School, and later getting her AA degree from El Camino Junior College.
Although Omatsu had always been an active teenager and played a variety of sporting activities in her youth, she sought jiu jitsu merely for its self defence value. At the time (mid 1990's) there had been a series of attacks to young women around Cindy's residential area. Seeing there was a class going on at the Gold's Gym in Redondo Beach, she immediately signed up.
Cindy immediately felt a great connection with jiu jitsu, training as often as possible. With very low numbers of jiu jitsu women in the early days, Omatsu spent the majority of her mat time training with men and developing her technique sparring against larger opponents. In 2001 the famous World Champion Leka Vieira moved to the US from Brazil to lead a women's only class at Rigan Machado's academy. Omatsu became one of the star pupils from this work group, earning her black belt on October 2002 from both Rigan and Leka.
Cindy Omatsu's training regime did not stick to jiu jitsu as she became a student of martial arts, training boxing, kickboxing, krav maga and wrestling with several world class instructors throughout her life.
Cindy Omatsu choke from crucifix position