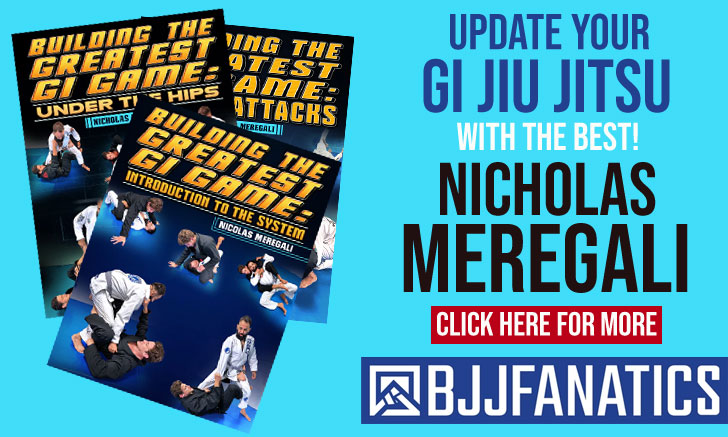 Ana Carolina Vieira, commonly known as "Baby" is a Brazilian jiu-jitsu black belt under Master Julio Cesar Pereira, being also one of the top athletes in the female middleweight division of the sport. A leading figure in GF Team's incredible competition team (a group for whom she has won numerous World and Brazilian National titles), Ana Carolina is also the younger sister of another jiu-jitsu star, Rodolfo Vieira.
Ana Carolina Vieira Jiu Jitsu
Full Name: Ana Carolina Vieira Srour
Nickname: Ana Carolina is often called "Baby" and "Carol".
Lineage: Luis França > Oswaldo Fadda > Monir Salomão > Julio Cesar > Ana Carolina Vieira
Main Achievements:
1st Place IBJJF World Championship (2017 / 2018 / 2019 / 2021 / 2022)
1st Place IBJJF World Championship No-Gi (2018)
1st Place IBJJF Pan Championship (2021 / 2023)
1st Place 3CG Kumite 7 Grand Prix (2020)
2nd Place IBJJF Pan Championship (2021* / 2023*)
3rd Place IBJJF World Championship (2018* / 2022* / 2023)
Main Achievements (Colored Belts):
1st Place IBJJF World Championship (2016 brown / 2014 purple / 2013** / 2012 blue)
1st Place CBJJ Brazilian Nationals (2016** brown / 2014 purple / 2012 blue)
1st Place UAEJJF Grand Slam, Rio de Janeiro (2016)
1st Place CBJJ Brazilian National Team Championship (2012 blue)
2nd Place CBJJ Brazilian Nationals (2014* purple)
3rd Place IBJJF World Championship (2012* blue)
3rd Place CBJJ Brazilian Nationals (2012* blue)
* Absolute
** Weight and absolute
Favorite Position/Technique: Knee Slide / Toreando Guard Pass
Weight Division: Peso Médio (69kg/152.5lbs)
Team/Association: GF Team
Ana Carolina Vieira Biography
Ana Carolina Vieira was born on November 19, 1993 in Rio de Janeiro, Brazil.
Growing up Ana Carolina wanted to be a gymnast, but due to the lack of gymnastics clubs in her area, she never had a chance to pursue that goal. Instead Vieira signed on to capoeira for a short while, later adding jiu jitsu to her daily activities at around 14 years of age.
Although she enjoyed jiu jitsu, there were no girls in her class. Adding to that obstacle, Carol became increasingly embarrassed by the constant bruises and injuries that came with the sport; as a result she ended up leaving the academy.
When Ana Carolina was 17 years old, she went to watch her brother compete at a local tournament. Seeing her family gather in support of Rodolfo, while breathing in the competitive atmosphere, made her re-think her life's goals and return to jiu jitsu.
Vieira's first coach was Gabriel Marinho of ProCombat, who followed and supported much of Ana Carolina's early career. A major turning point in Carol's life occurred at the 2012 Abu Dhabi World Pro trials in Gramado – Brazil. Ana was reluctant to compete as she had just earned her blue belt and believed the level of the tournament was too high. Convinced by her brother she decided to compete, winning 4 matches against high level opponents (3 by submission) and reaching the final against Monique Elias.
The Gramado experience put Ana Carolina under the spotlight, raising plenty of attention from the media, which led Vieira to consider jiu jitsu as a professional outlet. A decision fully supported by her brother, grappling superstar Rodolfo Vieira.
To pursue her goal of becoming a full time athlete Ana Carolina started training also with GF Team's head instructor Julio César at the academy's headquarters. Later also training at SK2 Training with coach Luiz Fernando.
With the help of Ana Carolina Vieira, the female team of GFT became one of the dominant forces of the sport, a group also led by athletes such as Vanessa Oliveira, Nadia Melo, Mayssa Bastos, Thamires Aquino, Amanda Monteiro and a few others. The results on the competition area led to Vieira's black belt, on June 2016.
Cover photo taken by Tatame Magazine.
Ana Carolina Vieira vs Nathiely Karoline

Ana Carolina Vieira vs Shannon Montgomery