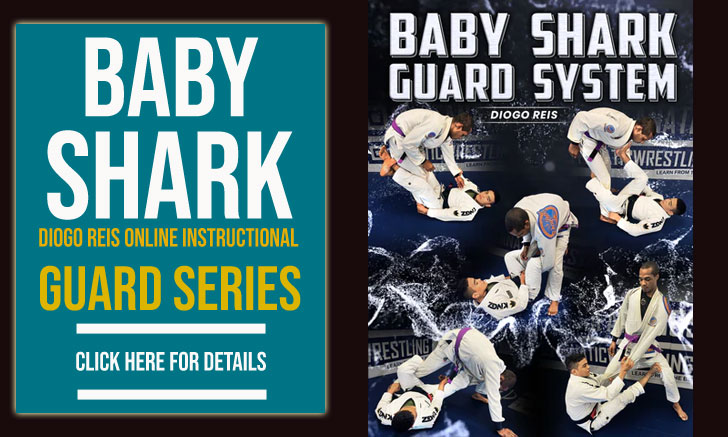 Roberto Lage is 6th dan in Judo and a 7th degree coral belt in Brazilian Jiu Jitsu, being an important figure for Sao Paulo's Jiu Jitsu landscape. Roberto Lage trained extensively with Octávio de Almeida (senior) becoming a BJJ instructor himself having formed the "Equipe Lage" team from which he has graded several black belts, including Fernando Yamasaki and his own daughter Patricia Lage who was one of the first women to reach the level of black belt in the sport.
Roberto Lage Jiu Jitsu
Full Name: Roberto Moreira Lage
Nickname: n/a
Lineage: Mitsuyo Maeda > Carlos Gracie > George Gracie > Octávio de Almeida > Roberto Lage
Main Achievements (BJJ):
6x Sao Paulo Champion (Federação Paulista de Jiu-Jitsu – FPJJ)
Pan American Silver Medallist (1996 Senior)
Main Achievements (Judo):
3x College Champion ( fought for Campos Sales College);
5x Sao Paulo Champion (Federação Paulista de Judô)
6x "Beneméritos do Brasil" tournament Champion (Confederação Brasileira de Judô)
2x University League Champion (fought for Faculdade de Educação Física de Santo André);
3x "Olimpíada dos Imigrantes em São Paulo" Tournament Champion
"II Exército – São Paulo" Champion
Armed Forces Champion (Rio de Janeiro)
"Banco República" Cup Champion – Uruguai
Weight Division: n/a
Favorite Position/Technique: 100kg (side control)
Team/Association: Equipe Lage
Roberto Lage Biography
Roberto Lage was born on the 22nd of April, 1950 in Sao Paulo and lived in Vila Anastácio until his 13 years of age after which he moved to Alto da Lapa where he remained throughout his teenage years and adulthood. His martial arts training started through Judo, a sport he iniciated at the age of 8 under Fuio Oide's guidance (who stayed as his Judo instructor throughout the years). He added Karate to his training schedule when he was 18 and finally reached Jiu Jitsu at the age of 25.
Lage chose to train Jiu Jitsu to improve his ground skills, Roberto enjoyed the randori in Judo but felt it lacked the technical inovations of Jiu Jitsu, and so he joined Octávio de Almeida's gym. Being already a 4th dan in Judo at the time, and according to the guidelines followed by BJJ during the 1970's, Roberto Lage was automatically signed up in Jiu Jitsu competitions as a black belt, thus skiping all the lower belts.
After his competition days were through, Roberto Lage started dedicating more time to coaching. First in smaller clubs and later opening his own gym, Equipe Lage. As a show of appreciation for his work, Roberto Lage was invited for seminars all over the world, from Japan to the United States. He also worked with the armed forces as a self defense coach in a Sao Paulo military base.
After Master Roberto Lage became victim of a stroke, he had to lay his intensive physical activities to a minimum, though he still managed to keep giving classes to a select group of students at the Academia KITO in Vila Leopoldina. Lage received his Jiu Jitsu coral belt in 2012.