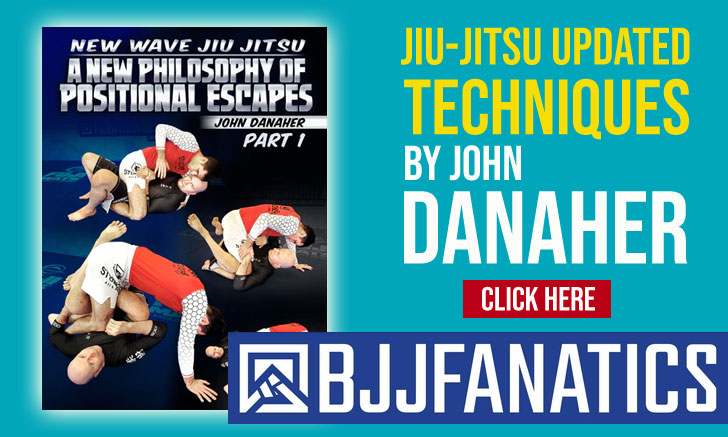 Anderson Munis is a jiu-jitsu black belt under Isaque Bahiense and Gabriel Figueiró as well as a representative of the Dream Art / Alliance Academy coalition, who worked extensively with Rodrigo Feijão and the Clube Feijão workgroup during the early stages of his professional career. Anderson Munis became widely recognized as one of the rising stars of the sport after his breakthrough performances in important tournaments of the International Brazilian Jiu-Jitsu Federation (IBJJF) and the Abu Dhabi Jiu-Jitsu Pro (AJP) tour as well as the Spyder Invitational tournament of 2019.
Anderson Munis Jiu-Jitsu
Full Name: Anderson Munis dos Santos
Nickname: N/A
Lineage: Carlos Gracie > Helio Gracie > Rolls Gracie > Romero Cavalcanti > Fábio Gurgel > Gabriel Figueiró & Isaque Bahiense > Anderson Munis
Main Achievements:
1st Place Big Deal Pro 3 (2021)
2nd Place AJP Grand Slam, RJ (2022)
Main Achievements (Colored Belts):
1st Place IBJJF World Championship (2019** purple)
1st Place IBJJF Pan Championship (2019** purple)
1st Place IBJJF European Open (2019 purple)
1st Place CBJJ Brazilian Nationals (2017 blue, 2018** / 2019)
1st Place UAEJJF World Pro (2018 /2019 purple)
1st Place UAEJJF Grand Slam, LA (2019 brown)
1st Place UAEJJF Grand Slam, RJ (2017 / 2018 purple)
1st Place ACBJJ South American Championship (2018 purple)
1st Place CBJJE World Championship (2019 brown)
3rd Place CBJJ Brazilian Nationals (2019* purple)
* Absolute
** Weight and Absolute
Favorite Position/Technique: Lasso Guard / Crowbar Sweep
Weight Division: Super-Pesado (100,50 kg / 222.0 lbs)
Team/Association: Dream Art
Anderson Munis Biography
Anderson Munis was born on July 25, 1995, in Panorama, a city located in the State of São Paulo, Brazil.
A great influence on Anderson and his brothers was his father. Ever since the Munis' were young children, the family's patriarch tried to instill in Alex, Anderson, and Erich Munis, the love for sports and martial arts, even though there was not a lot in the way of combat sports, in the small town of Panorama.
In 2013 jiu-jitsu finally arrived in Panorama under the Equipe Raça team banner. Anderson immediately joined, together with his younger brother Erich. While Anderson and Erich started training at Raça, Alex, the eldest of the brothers, also joined a BJJ club at a nearby town (Três Lagoas), where he was working. That nearby academy was an affiliate of Nova União and Clube Feijão.
As blue belts, the brothers decided to try and follow jiu-jitsu as a career. Given that Alex already had a connection with Clube Feijão – one of the biggest producers of grappling talent in Brazil, the Munis decided to apply for a scholarship with the team, being accepted by the Maringá based academy. The first to move to the training camp were Alex and Anderson, who arrived as blue belts, with Erich staying behind to finish high-school.
Under the guidance of Rodrigo Feijão, at CF, the Munis brothers went from unknown athletes in a small town to being recognized as the hottest prospects in the sport, a reputation earned during their purple belt campaigns.
Although doing very well on the mats, the Munis struggled to make ends meet financially. It was after reaching out for support on social media to compete at an international tournament that the brothers were contacted by a representative of the Dream Art project – a brand new training center, fully dedicated to supporting and producing high-level, professional jiu-jitsu athletes.
After joining Dream Art, Anderson's jiu-jitsu continued to develop exponentially, as he went on to win double gold at the World Championships as a brown belt. His outstanding career on the international circuit earned Anderson Munis his black belt by Dream Art's team leaders, Isaque Bahiense and Gabriel Figueiró in a ceremony that took place on September 28, 2020.
Anderson Munis (purple belt) X Matheus Diniz (black bet world champion) in 2019
Anderson Munis Grappling Record
34 WINS
BY POINTS


BY ADVANTAGES




BY SUBMISSION




BY DECISION




BY PENALTIES




BY DQ



5 SUBMISSIONS WINS
#214eb8
Choke from back
60
3
#86e620
Bow and arrow
20
1
19 LOSSES
BY POINTS


BY ADVANTAGES




BY SUBMISSION




BY DECISION




BY PENALTIES




BY DQ



8 SUBMISSIONS LOSSES
#f58822
Straight ankle lock
13
1
Anderson Munis Fight History
ID
Opponent
W/L
Method
Competition
Weight
Stage
Year
24780

Wallace Costa

Wallace Costa
L
Pts: 4x4, Pen
Grand Slam RJ
120KG
SF
2020
24785

Felipe Bezerra

Felipe Bezerra
L
Referee Decision
Grand Slam RJ
120KG
RPC
2020
25558

Roosevelt Sousa

Roosevelt Sousa
L
Botinha
Grand Slam AD
120KG
F
2021
25634

Wallace Costa

Wallace Costa
L
Pts: 2x0
WP BR Qualifier
120KG
4F
2021
26464

Felipe Bezerra

Felipe Bezerra
L
Pts: 3x1
SA Cont. Pro
120KG
SF
2021
26469

Wallace Costa

Wallace Costa
L
Referee Decision
SA Cont. Pro
120KG
3RD
2021
28086

Marcus Ribeiro

Marcus Ribeiro
L
Pts: 0x0, Adv
Brasileiro
100KG
4F
2021
29149

Matheus Felipe

Matheus Felipe
L
Pts: 2x1
BRA Qualifiers
94KG
RR
2021
29574

Fellipe Trovo

Fellipe Trovo
L
Injury
World Champ.
100KG
8F
2021
31587

Fellipe Andrew

Fellipe Andrew
L
Botinha
Pan American
ABS
R2
2022
31712

Fellipe Andrew

Fellipe Andrew
L
Botinha
Pan American
100KG
4F
2022
32125

Gutemberg Pereira

Gutemberg Pereira
L
RNC
Brasileiro
ABS
R1
2022
32200

Fellipe Andrew

Fellipe Andrew
L
Armbar
Brasileiro
100KG
SF
2022
33004

Fellipe Andrew

Fellipe Andrew
L
Katagatame
World Champ.
100KG
4F
2022
40370

Eric Bergmann

L
Kneebar
World Champ.
100KG
8F
2023
42060

Harryson Pereira

Harryson Pereira
L
Pts: 2x0
Floripa WO
100KG
RR
2023
42790

Gabriel Henrique

Gabriel Henrique
L
Pts: 2x0
Sul Americano
100KG
SF
2023
42827

Anderson Kauan

L
Straight ankle lock
Sul Americano
ABS
SF
2023
44253

Pablo Raimundo

L
Pts: 6x2
Rio BJJ Pro
ABS
R1
2023
24768

Herico Hesley

W
Pts: 4x2
Grand Slam RJ
120KG
R1
2020
24771

Marcelo Monteiro

W
Kimura
Grand Slam RJ
120KG
8F
2020
24777

Marcelo Gomide

Marcelo Gomide
W
Pts: 2x0
Grand Slam RJ
120KG
4F
2020
25334

G. Lambertucci

G. Lambertucci
W
Choke from back
Rio Open
100KG
R1
2021
25336

Haroldo Bunn

W
Bow and arrow
Rio Open
100KG
4F
2021
25338

Wildemar Matheus

W
Pts: 0x0, Adv
Rio Open
100KG
SF
2021
25555

Guilherme Augusto

Guilherme Augusto
W
Referee Decision
Grand Slam AD
120KG
4F
2021
26461

Pedro Alex

Pedro Alex
W
Pts: 2x0
SA Cont. Pro
120KG
4F
2021
26468

Leo Andrade

W
Pts: 7x3
SA Cont. Pro
120KG
RPC
2021
26852

Harryson Pereira

Harryson Pereira
W
Pts: 2x0
Big Deal Pro 3
O100KG
4F
2021
26854

Gabriel Henrique

Gabriel Henrique
W
Referee Decision
Big Deal Pro 3
O100KG
SF
2021
26855

Erberth Santos

Erberth Santos
W
Pts: 0x0, Adv
Big Deal Pro 3
O100KG
F
2021
28082

Jurandir Conceicao

Jurandir Conceicao
W
Pts: 9x0
Brasileiro
100KG
R1
2021
29569

Jackson Douglas

Jackson Douglas
W
Injury
World Champ.
100KG
R1
2021
31036

Maique Azevedo

W
Pts: 4x2
Curitiba Open
100KG
4F
2022
31038

Romes Ramos

W
Pts: 4x2
Curitiba Open
100KG
SF
2022
31040

Pedro Agrizzi

Pedro Agrizzi
W
Pts: 4x4, Adv
Curitiba Open
100KG
F
2022
31582

Estevan Martinez

Estevan Martinez
W
Points
Pan American
ABS
R1
2022
31710

Jackson Douglas

Jackson Douglas
W
Pts: 4x0
Pan American
100KG
R1
2022
32195

Harrysson Pereira

W
Pts: 0x0, Adv
Brasileiro
100KG
R1
2022
32995

Vinicius Trator

Vinicius Trator
W
Pts: 4x4, Adv
World Champ.
100KG
8F
2022
40158

Vitor Cheloni

W
Pts: 5x4
Floripa FO
100KG
SF
2023
40170

Lucas Silva

W
Pts: 5x0
Floripa FO
ABS
8F
2023
42058

Elionai Braz

W
Pts: 0x0, Adv
Floripa WO
100KG
RR
2023
42070

Tyrone Gonsalves

W
Pts: 2x0
Floripa WO
ABS
4F
2023
42073

Lucas Gualberto

Lucas Gualberto
W
Pts: 0x0, Adv
Floripa WO
ABS
SF
2023
42789

Nicollas Santos

W
Pts: 2x0
Sul Americano
100KG
4F
2023
42813

Gabriel Martins

W
Choke from back
Sul Americano
ABS
R1
2023
42816

Vinicius Lessa

Vinicius Lessa
W
Choke from back
Sul Americano
ABS
8F
2023
42823

Cleyton Flores

W
Pts: 6x0
Sul Americano
ABS
4F
2023
44971

Harryson Pereira

Harryson Pereira
W
Pts: 2x2, Adv
Curitiba Pro
O100KG
F
2023
45209

Gabriel Ventura

W
Pts: 7x0
Mundial CBJJE
100KG
4F
2023
45210

Estevao Nogara

W
Pts: 8x0
Mundial CBJJE
100KG
SF
2023
45211

Rafael Leite

W
Pts: 4x2
Mundial CBJJE
100KG
F
2023