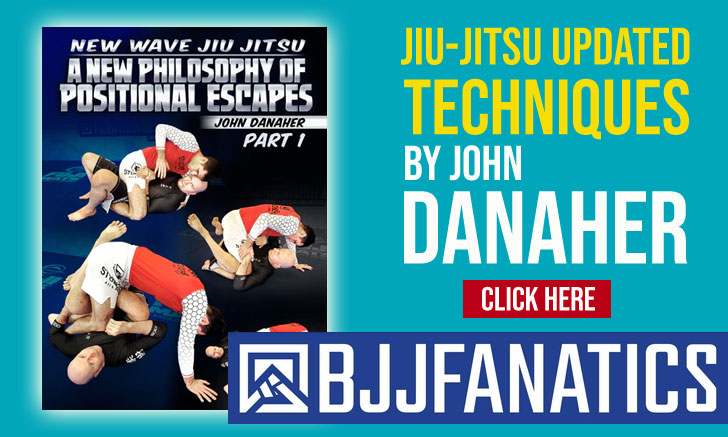 Brandon Mullins, also known as "Wolverine", is a Brazilian jiu-jitsu black belt, a grade earned training under the tutelage of Klay Pittman, Mullins later became an assistant instructor of the famous Vinicius Magalhães at the Gracie Barra academy headquarters in Texas. Brandon Mullins made a name for himself as one of the top jiu-jitsu competitors in the rooster weight division after he won his first Pan American title in 2009 (no-gi). He has since become one of the most successful American born BJJ black belts in the world through his recurring success at the world no-gi championships.
Brandon Mullins Jiu-Jitsu
Full Name: Brandon Mullins
Nickname: "Wolverine" is Brandon's nickname, and it was given by Draculino at a seminar in 2000 which Mullins was attending before he became Draculino's student. The reason for the nickname was most likely due to the beard style of Mullins.
Lineage: Carlos Gracie Sr. > Helio Gracie > Carlos Gracie Junior > Carlos Machado > Klay Pittman > Brandon Mullins
Main Achievements:
1st Place US Open (2010)
1st Place IBJJF European Open (2013)
1st Place IBJJF World No-Gi Championship (2010 / 2011)
1st Place IBJJF Pan No Gi Championship (2009)
2nd Place IBJJF Pan No Gi Championship (2010)
Main Achievements (Colored Belts):
1st Place US Open (2006 brown)
2nd Place Gracie World Championship (2006 brown)
Favorite Technique: N/A
Weight division: Galo (57kg/126lbs)
Team/Association: Gracie Barra
Brandon Mullins Biography
Brandon Mullins was born in December 1979. His first approach to fighting came through wrestling, a sport he practiced through his 8th and 9th grades. It was Mullins wrestling coach that introduced him to Brazilian jiu-jitsu, through some VHS tapes of the first UFC's. The wrestling coach was so impressed with Royce Gracie's performances that he decided to study jiu-jitsu and teach it to his wrestling kids.
Around 1998 Brandon Mullins trained with Paul Thomas working on throws and some ground-work. It was Thomas who first spoke about Draculino to Brandon Mullins. Paul Thomas had spent some time in Belo Horizonte, Brazil, where he trained with Vinicius Magalhães. He left the Brazilian city overwhelmed with the small black belt's efficiency on the ground.
As Brandon Mullins switched towns, he started learning from Klay Pittman (and sometimes from Carlos Machado). In 2000 Mullins had the chance to meet Draculino in person at a seminar and was very impressed with Vinicius' technique. Mullins stayed training with Klay Pittman in Lubbock, TX, for 7 years, receiving his black belt at this academy. When Vinicius Draculino moved to the United States for good, Brandon saw a great opportunity to train under one of the best coaches in the world. The move to Draculino's gym (Gracie Barra Texas) was rewarded with a place as an assistant instructor at the academy.
Brandon Mullins Grappling Record
8 WINS
BY POINTS


BY ADVANTAGES




BY SUBMISSION




BY DECISION




BY PENALTIES




BY DQ



3 SUBMISSIONS WINS
9 LOSSES
BY POINTS


BY ADVANTAGES




BY SUBMISSION




BY DECISION




BY PENALTIES




BY DQ



5 SUBMISSIONS LOSSES
#5AD3D1
Policeman's lock
20
1
#d1212a
Bow and Arrow
20
1
Brandon Mullins Fight History
ID
Opponent
W/L
Method
Competition
Weight
Stage
Year
1907

Daniel Beleza

Daniel Beleza
L
Triangle
World Champ.
64KG
4F
2008
2404

Carlos Esquisito

Carlos Esquisito
L
Points
NoGi Worlds
64KG
SF
2009
2592

Caio Terra

Caio Terra
L
Armbar
No Gi Panams
64KG
F
2010
3098

Bruno Malfacine

Bruno Malfacine
L
Pts: 13x0
World Champ.
57KG
4F
2011
3195

Caio Terra

Caio Terra
L
Points
American Nationals
64KG
SF
2011
3563

Caio Terra

Caio Terra
L
Points
Pan American
57KG
4F
2012
3699

Caio Terra

Caio Terra
L
Policeman's lock
No Gi Nationals
64KG
SF
2012
3931

Caio Terra

Caio Terra
L
Armbar
World Champ.
57KG
SF
2012
5734

Bruno Malfacine

Bruno Malfacine
L
Bow and Arrow
World Champ.
57KG
4F
2014
2402

Tomohiro Hashi

W
Points
NoGi Worlds
64KG
4F
2009
2605

Joseph Capizzi

W
Points
No Gi Worlds
57KG
F
2010
2999

Igor Rodrigues

Igor Rodrigues
W
Triangle
World Champ.
57KG
RDS
2011
3381

Joseph Capizzi

W
Points
No Gi Worlds
57KG
F
2011
3562

Joel Borja

W
Ezekiel
Pan American
57KG
R1
2012
3927

Fumiali Kobayashi

W
Points
World Champ.
57KG
R2
2012
4436

Takahito Yoshioka

W
Points
European Open
57KG
SF
2013
4437

Koji Shibamoto

Koji Shibamoto
W
Triangle
European Open
57KG
F
2013
Brandon Mullins Highight

Brandon Mullins vs Joseph Capizzi

Brandon Mullins vs. Justin Ordinario