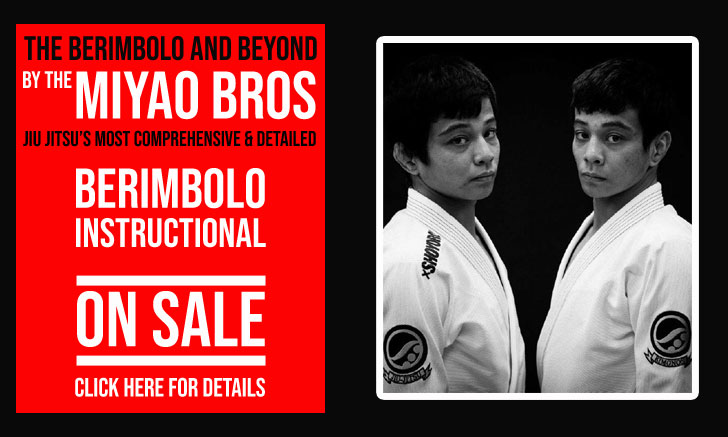 Jean Jacques Machado is a legendary Brazilian Jiu Jitsu (BJJ) competitor and instructor. Regarded as one of Carlos Gracie Junior's top students in the 1980's, a status cemented with his wins over several important grapplers of his generation, including grappling and mixed martial arts (MMA) superstar Wallid Ismail at the Copa Atlantica tournament in Brazil. Jean Jacques Machado continued his good form after he moved to the United States to open his own academy, winning years later the Abu Dhabi Combat Club (ADCC).
Jean Jacques Machado Jiu Jitsu
Full Name: Jean Jacques Machado
Nickname: n/a
Lineage: Mitsuyo Maeda > Carlos Gracie Sr. > Helio Gracie > Carlos Gracie Junior > Jean Jacques Machado
Main Achievements 
ADCC Champion (1999)
ADCC Silver Medalist (2000 & 2001)
Favourite Technique/Position: Rear naked choke & Butterfly Guard.
Team/ Association: Machado Jiu Jitsu
Jean Jacques Biography
Jean Jacques Machado was born and raised in Rio de Janeiro, Brazil. He was born with Amniotic Band Syndrome, which left him without fingers on his left hand. Jean Jacques is related to the Gracie family through his mother, who is the sister of Lair (Carlos Gracie Junior's mother). The Machado's are not Gracie's by blood, but they are first degree cousins of a Gracie.
The Machado brothers started training with their cousin, Carlinhos Gracie  while Carlos was an assistant coach at Rolls Gracie's academy (an academy shared with Carlson Gracie), they would accompany their cousin when he moved to Barra da Tijuca to form Gracie Barra, where Jean Jacques became the main coach (though supervised by Carlos), coaching many men who would later become legends themselves, men such as: Helio 'Soneca'", 'Soca', 'Gordo' and many others.
Jean Jacques Machado was awarded his jiu jitsu black belt by Carlos Gracie Junior some time after this he moved to the United States of America, following his older brother Rigan Machado who came to the country before him, having established a small academy in California. Jean Jacques came to the USA with the intent of helping his brother grow the academy. In America Jean Jacques and his brothers created a new trend by giving instruction to the "Gringos" (Americans). In Brazil showing foreigners Gracie jiu jitsu techniques was still seen as a Taboo and something that was frowned uppon. The Machados received a lot of bad credit in Brazil for training people like Mark Kerr and Ricco Rodriguez before competitions where they were facing Brazilians. They also taught Enson and Egan Inoe (who later went to Nova Uniao) and movie stars like Chuck Norris and Steven Segal.
When Jean Jacques Machado first arrived at the USA there weren't any competitions in the Brazilian Jiu Jitsu scene for black belts. To keep his competitive flame active and because Jean wanted to try something new, he ventured in Sport Sambo (or Sombo) where he won a few State Championships and the Pan American Championship in 1993. Before reaching success at the ADCC, Jean Jaques also tried his luck in MMA, against the then undefeated Frank Trigg. He lost a hard fought battle on the 3rd Round due to a cut (knee as he was shooting in for a single leg).
Aside from being one of the best BJJ coaches in the world and a legend of the ADCC organization, Jean Jaques Machado and his brothers were also part of over 20 episodes of Chuck Norris's Walker Texas Ranger and had their own film called 'Bad Boys from Brazil'.
JJ Machado Grappling Record
17 WINS
BY POINTS


BY ADVANTAGES




BY SUBMISSION




BY DECISION




BY PENALTIES




BY DQ



11 SUBMISSIONS WINS
#5AD3D1
Straight armlock
9
1
7 LOSSES
BY POINTS


BY ADVANTAGES




BY SUBMISSION




BY DECISION




BY PENALTIES




BY DQ



0 SUBMISSION LOSSES
JJ Machado Fight History
ID
Opponent
W/L
Method
Competition
Weight
Stage
Year
75

Eduardo Jamelao

Eduardo Jamelao
L
Referee Decision
Pan American
82KG
SF
1996
283

H. Cabelinho

L
N/A
World Champ.
82KG
4F
1999
423

Renzo Gracie

Renzo Gracie
L
Adv
ADCC
77KG
F
2000
511

Matt Serra

Matt Serra
L
Pen
ADCC
77KG
4F
2001
567

Ricardo Arona

Ricardo Arona
L
Pts: 3x0
ADCC
ABS
F
2001
1156

Dean Lister

Dean Lister
L
Points
ADCC
ABS
SPF
2005
1480

K. Hironaka

L
Pts: 3x0
LA Sub-X
ABS
SPF
2006
50

Unknown

W
Points
Copa Cantao
NA
NA
1987
55

Marcelo Alonso

Marcelo Alonso
W
Points
Atlantico Sul
82KG
SF
1991
56

Wallid Ismail

Wallid Ismail
W
Referee Decision
Atlantico Sul
82KG
F
1991
133

James Boran

W
Choke
Joe Moreira Cup
77KG
SPF
1997
202

Roy Harris

W
Pts: 10x6
BB Challenge
ABS
SPF
1998
282

Rogerinho

W
Straight armlock
World Champ.
82KG
R1
1999
312

Ryan Harvey

W
RNC
ADCC
77KG
R1
1999
313

Micah Pittman

W
RNC
ADCC
77KG
4F
1999
314

Hayato Sakurai

W
RNC
ADCC
77KG
SF
1999
315

Caol Uno

W
RNC
ADCC
77KG
F
1999
416

Marcio Cromado

W
RNC
ADCC
77KG
R1
2000
420

Mikey Burnet

W
Ezekiel
ADCC
77KG
4F
2000
422

Leonardo Vieira

Leonardo Vieira
W
Pts: 9x0
ADCC
77KG
SF
2000
507

Serguei Onishuk

W
RNC
ADCC
77KG
R1
2001
555

Y. Kohsaka

W
Armbar
ADCC
ABS
R1
2001
561

Marcio Cruz

Marcio Cruz
W
Footlock
ADCC
ABS
4F
2001
566

Ricardo Almeida

Ricardo Almeida
W
Pts: 3x0
ADCC
ABS
SF
2001
Jean Jacques Machado vs Yuki Nakai

Jean Jacques Machado vs Caol Uno

Jean Jacques Machado vs Ricardo Arona