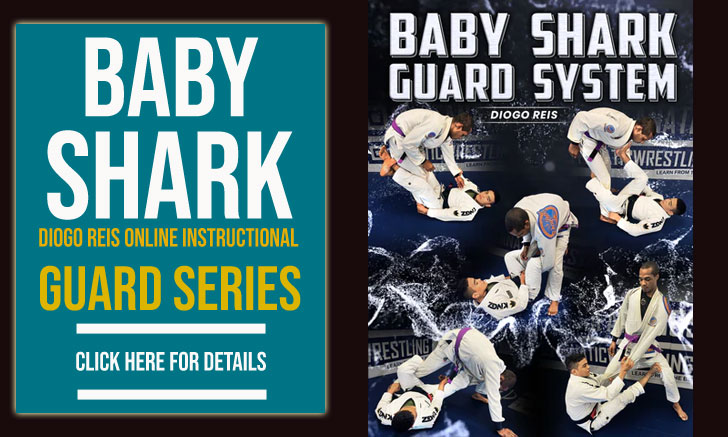 MAY 6, 2023, SAO PAULO, BRAZIL, was the date set for the first day of adult, black belt action for the Brazilian National Championship of jiu-jitsu. The tournament is widely regarded as the most popular event in the sport, in terms of the number of participants. This year was no different, with another record broken by an attendance of over 8000 athletes across all belt levels and age groups, an astounding feat that proves once again that gi jiu-jitsu is still at the forefront of submission grappling.
This CBJJ & IBJJF tournament coalition sparked the interest of many international stars outside of Brazil, which included Canada's Brianna Ste-Marie (the current ADCC silver medalist), multiple-time Pan & World medalist Maria Malyjasiak of Poland, USA's Isaac Doederlein (2022 world champ), Elisabeth Clay (world & pan champion), Vannessa Griffin, and more.
Despite the strong group of foreign talent brought forth to Sao Paulo's Poliesportivo José Correa venue, only three advanced to Day 2 of adult black belt action, tomorrow. Namely Maria Malyjasiak – who will face Sabatha Lais in the final of the medium-heavyweight class – Isaac Doederlein who qualified for the 1/4 finals of the featherweight division with a tough win over the rising talent of Melqui Galvao's squad, Alessandro Botelho, via advantages, and Sebastian Serpa. Ste-Marie had a hard-fought battle against Luiza Monteiro in the quarter-finals of the lightweight division, which she lost by decision after a 6×6 score.
Clay lost to her foe, Thata Silva, but not without controversy. In one of the most bizarre turns of events in recent memory, Elisabeth Clay was declared the winner on the mats, and had her hand raised by the referee in – what looked like – a win via one advantage for a well-merited footlock attack, but the match result was later overturned, possibly by the judge's table, and victory awarded to the Fratres athlete. A heartbreaking and unnerving decision for the American athlete. Team Lloyd Irvin's Vannessa Griffin lost in the semi-finals of the middleweight division to world champion Andresa Cintra.
In the open-weight class, we saw the return of Victor Honorio to a big tournament. The former Brazilian & European champion remained outside the tournament scene for nearly 4 years. He returned to the IBJJF circuit a couple of weeks ago at the Rio Open and again today, showing he is still a man to be feared in the ultra-heavy & absolute classes. Honorio took out Cleiton Flores (5×0), the promising Harryson Pereira in a war that went in his favor via decision, and the Fratres rising star Luis Cantareira in the final seconds of their clash. The GFTeam juggernaut will face the equally intimidating Victor Hugo of 6 Blades for a very heavy final. Expect plenty more action tomorrow.
QUARTER FINALS
– Victor Honorio def. Harryson Pereira via decision
– Luis "Cantareira" Oliveira def. Otavio Nalati via choke from the back
– Victor Hugo def. Wellington "Alemao" Luis via Americana
– Pedro Alex def. Servio Tulio via clock choke
SEMI FINALS
– Victor Honorio def. Luis Cantareira via decision (2×2 pts)
– Victor Hugo def. Pedro Alex via kneebar
QUARTER FINALS
– Gabrieli Pessanha def. Raiane Santos via straight ankle lock
– Amanda Magda forefeit to teammate Sabatha Lais
– Thalyta Silva def. Vannessa Griffin via 1×0 adv, 0x0 pts
– Elisabeth Clay def. Maria Malyjasiak via toe hold
SEMI FINALS
– Thalyta Silva def. Elisabeth Clay via advantage, 2×2 pts
– Gabrieli Pessanha def. Sabatha Lais via Ezekiel choke
FEMALE ROOSTER
Semi Finals
– Jessica Caroline def. Amber Freitas via 2×0
– Brenda Larissa def. Giulia Gregorut via 1×0 advantages, 0x0 pts
FEMALE LIGHT FEATHER
Semi Finals
– Mayssa Bastos def. Eliana Carauni via mounted cross choke
– Adele Fornarino def. Andreza Costa via armbar
FEMALE FEATHER
Semi Finals
– Bianca Basilio def. Andreia Cavalcante via choke from the back
– Gabriela Pereira def. Jaine Fragoso via 2×0 adv, 0x0 pts
FEMALE LIGHT
Semi Finals
– Sabrina Ataide def. Juliana Teixeira
– Luiza Monteiro def. Maria Claudia via 16×2
FEMALE MIDDLE
Semi Finals
– Thalyta Silva def. Elisabeth Clay via decision
– Andresa Cintra def. Vannessa Griffin via 4×2 pts
FEMALE MEDIUM HEAVY
Semi Finals
– Sabatha Lais def. Welma Santos via 2×0 adv, 0x0 pts
– Maria Malyjasiak def. Leticia Cardozo via 10×2
FEMALE HEAVY
Semi Final
– Tamiris Silva def. Amanda Magda via 6×0
– Fernanda Mazzelli def. Thaynara Aparecida via triangle choke
FEMALE SUPER HEAVY
Semi Final
– Roberta Ribeiro def. Kauany Ramos via 4×2 pts
– Gabrieli Pessanha def. Juliana Araujo via wristlock