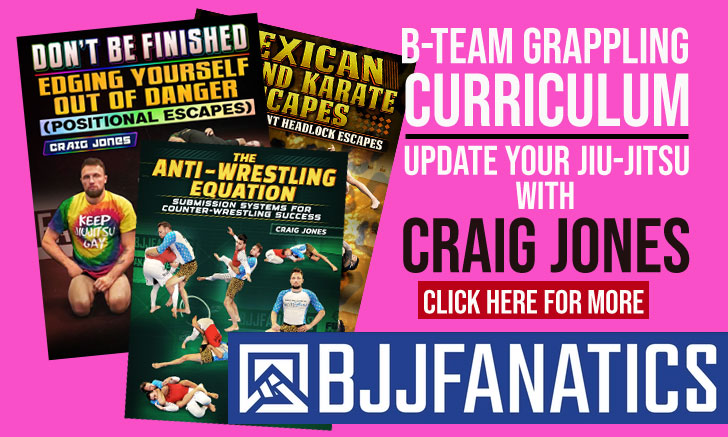 Brenda Heller is a Brazilian jiu jitsu black belt under Márcio André, being also one of the main BJJ competitors of her generation, a reputation earned early in her career through Heller's many accomplishments in the lower belt divisions of the sport and later cemented as a black belt. Brenda Heller is also the wife of another highly respected jiu jitsu figure: Márcio André, and sister to the talented sports photographer Vitor Freitas.
Brenda Heller Jiu Jitsu
Full Name: Brenda Heller Pessoa Freitas
Nickname: N/A
Lineage: Mitsuyo Maeda >Luiz França > Oswaldo Fadda > Sebastião Ricardo > Wendell Alexander > Daniel Almeida > Fábio Andrade > Marcio André > Brenda Heller
Main Achievements:
IBJJF American National Champion (2018)
Main Achievements (Colored Belts):
IBJJF Pan Champion (2018 brown)
CBJJ Brasileiro Champion (2013 blue, 2018 brown)
CBJJ Brasileiro NoGi Champion (2017 brown)
UAEJJF Abu Dhabi Pro Champion (2016 purple)
IBJJF Junior World Champion (2012 blue)
CBJJ Junior Brasileiro Champion (2012 blue)
IBJJF American National Champion (2017 brown)
IBJJF European Open 2nd Place (2016 purple)
IBJJF World Championship 3rd Place (2015 purple, 2017 brown)
IBJJF European Open 3rd Place (2016* purple)
UAEJJF Abu Dhabi Pro 3rd Place (2015 purple)
Favorite Position/Technique: Spider Guard
Weight Division: Peso Leve (64,00 kg / 141.5 lbs)
Team/Association: Gracie Humaitá / GD Jiu-Jitsu Academy
Brenda Heller Biography
Brenda Heller was born on December 05, 1995 in Saquarema, a municipality located in the Brazilian state of Rio de Janeiro.
Brenda's enthusiasm for martial arts started at the tender age of 6, a time when Heller joined capoeira classes and where she would also taste the thrill of competition for the first time. With her father being a great advocate for extra curricular sporting activities, and an incentiviser for Heller to try jiu jitsu, she eventually signed on to a grappling school as an 8 year old.
César Peçanha was Brenda's first instructor, though her instruction would later be handed to Alessandro Nunes and Guto Vicente who awarded Heller her blue belt. The blue belt rank was earned as a teenager, at a time when Heller started breaking through as one of Brazil's rising stars in the female division. This was also a belt in which Brenda decided to become a professional jiu jitsu athlete, training full time.
In 2014 Brenda Heller was selected to come and teach grappling in Abu Dhabi, a country with BJJ as part of its public school system's curriculum. A purple belt at the time, Heller taught at the Fátima Bint Mubarak School and later at the Hunain School For Girls.
After 3 years living in the United Arab Emirates, Heller's partner – Márcio André was invited to coach at an academy in the United States. Both André and Heller visited the United States for competition on a regular basis, with Brenda representing Leticia Ribeiro's South Bay academy in competition and, as such, received the offer well moving to the US in 2017.
Settling in Arizona, Brenda carried on competing with the IBJJF, reaching the rank of black belt on June 2018 from the hands of her husband – Márcio André.
Cover photo by Vitor Freitas.