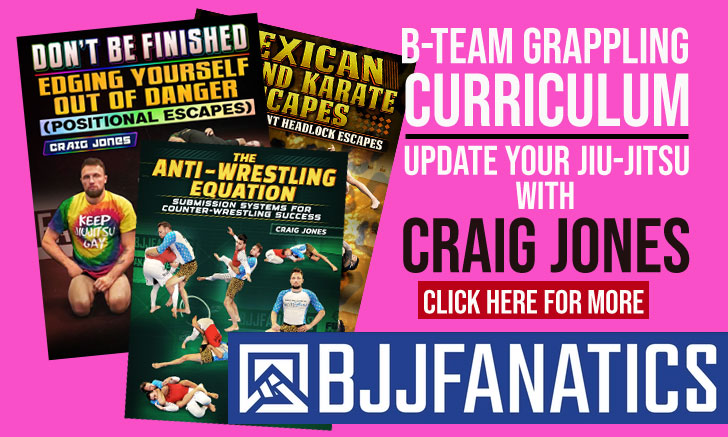 Faustino Neto, commonly as Mestre Pina (Master Pina) is a Brazilian jiu jitsu black belt under Osvaldo Alves as well as the founder and head coach of the famous grappling academy: Clube Pina de Jiu Jitsu (CPJJ). A gym from which Faustino Neto developed numerous high level athletes, including Bibiano Fernandes, Alex Martins, Carlos Diego Ferreira, Rodrigo Pinheiro and Carlos "Esquisito" Holanda to name a few.
Faustino Pina Jiu Jitsu
Full Name: Faustino Martins Neto
Nickname: Master Faustino is commonly known as Pina, which is likely a diminutive of a word. The nickname was given by a family member when Neto was an infant, and since the origin of the name dated back to his early childhood, there is no record regarding the root of the name.
Lineage: Carlos Gracie > Helio Gracie > Osvaldo Alves > Faustino Neto
Main Achievements: N/A
Favorite Position/Technique: N/A
Team/Association: Clube Pina Jiu Jitsu
Faustino "Pina" Neto Biography
Faustino Neto was born on February 19, 1966 in Manaus the capital city of the state of Amazonas in the North Region of Brazil.
Pina initiated in martial arts at the age of 18 through judo, an activity he kept until the day he faced a jiu jitsu based competitor at a judo tournament. Faustino was submitted by his opponent, with the skill of the match victor on the ground swaying Neto to gain an interest in the gentle art.
Around 1987 Faustino Pina officially began his jiu jitsu journey, with his first instructor being Carlson Gracie Junior. The following year Pina started travelling regularly to Rio de Janeiro, staying in the Marvelous City for extended periods of time – a process he kept up until 1996. Making the most of the time spent in Rio Faustino Neto became an avid student of Masters Osvaldo Alves and Sergio Penha while earning all belts from Alves. Including the black belt (1997).
In 1991, as a purple belt, Pina started coaching jiu jitsu in Manaus. The success of his class would led Faustino to open his own jiu jitsu academy in 2000, which he named "Clube Pina de Jiu Jitsu" (Pina's JJ Club). Even though Master Pina had very little competitive experience, he managed to establish one of the most successful jiu jitsu academies in the world. Producing 100's of high level grapplers and numbers of black belt IBJJF world champions.