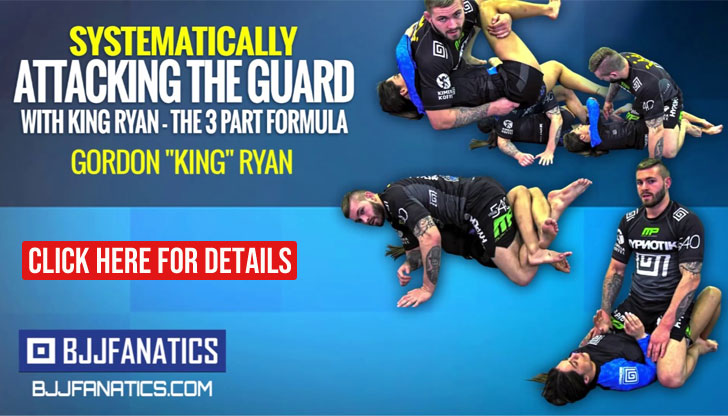 Bruno Matias is a Brazilian Jiu-Jitsu black belt under the legendary BJJ figure, Ricardinho Vieira and a product of the well-known Fightzone Academy from Rio de Janeiro and the team's former Cantagalo Slum branch. As a competitor, Matias conquered several tournaments, including Brazilian National and European titles with the International Brazilian Jiu-Jitsu Federation (IBJJF). Matias is not to be confused with the same name Gracie Barra competitor of the 2020s decade, for that profile, click here.
Bruno Matias Jiu Jitsu
Full Name: Bruno Matias Soares
Lineage: Carlos Gracie > Helio Gracie > Rolls Gracie > Romero Cavalcanti > Ricardo Vieira > Bruno Matias
Main Achievements:
1st Place CBJJE World Championship (2007, 2008, 2009)
1st Place CBJJ Brazilian Nationals NOGI (2012)
1st Place IBJJF European Open (2007)
1st Place IBJJF Rio Open (2012)
1st Place IBJJF Sao Paulo Open (2012)
1st Place Copa do Brasil (2011/2012**)
1st Place Scandinavian Open (2009)
1st Place AJP World Pro Trials (2012**)
Main Achievements (Colored Belts):
1st Place CBJJO World Cup (2004 purple, 2005/2006** brown)
1st Place Scandinavian Open (2005)
1st Place CBJJ Brazilian Nationals Junior (1999)
1st Place IBJJF World Championship Junior (2000)
* Absolute
** Weight and Absolute
Weight Division: Pesadíssimo (100kg-221lbs)
Favorite Technique/Position: Half Guard
Academy/Association: Checkmat
Bruno Matias Biography
Bruno Matias was born on the 25th of May, 1983 in Rio de Janeiro, Brazil.
His first interaction with Jiu-Jitsu was by watching his sister, Alessandra Matias, compete in the sport. He loved to watch the events from the stands but could not afford to practice himself. The opportunity to try the gentle art for himself came in 1996 through the hands of Fernando "Tereré", who was carrying out a social project (Projeto do Cantagalo) to help disadvantaged children get involved in sports at Bruno Matias's neighborhood.
Bruno continued his tuition under Tereré until he was awarded his blue belt, after which the project's management was passed on to Ricardo Vieira and so was Bruno Matias's tuition. Vieira graduated Bruno in all belts from their on, including his black belt in 2006.
Bruno also lived in France for a few years, he came back to Brazil, and shortly after he was offered a job by his long term friend and fellow Cantagalo Project athlete Alan "Finfou", to come and live in Sweden for a while, where he taught BJJ and made the Scandinavian country a second home.
Bruno Matias Competing: