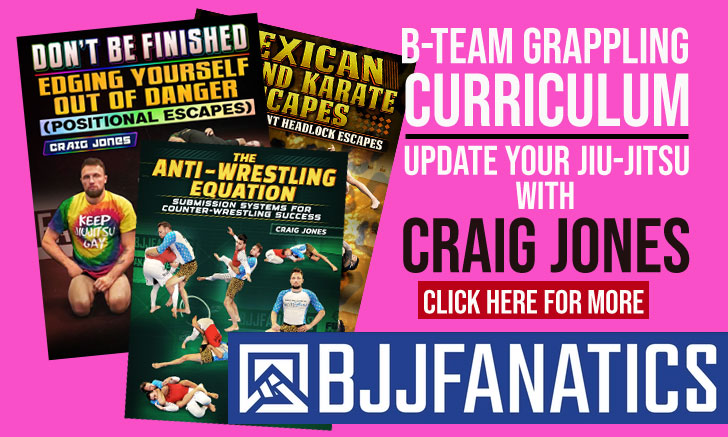 Alan Sanchez is a jiu-jitsu black belt under Adam "Big Red" Sachnoff and a representative of the 10th Planet team. Competing almost exclusively in grappling's no-gi circuit, Sanchez gained notoriety while competing in the International Brazilian Jiu-Jitsu Federation (IBJJF) and in submission-only events where he conquered important medals, including trophies in the Finishers Sub-Only, Emerald City Invitational, and IBJJF World No-Gi Championships (2019 brown belt).
Alan Sanchez Jiu-Jitsu
Full Name: Alan Sanchez Perez
Nickname: N/A
Lineage: Carlos Gracie > Hélio Gracie > Carlos Gracie Júnior > Jean Jaques Machado > Eddie Bravo > Denny Prokopos > Adam Sachnoff > Alan Sanchez
Main Achievements:
1st Place Finishers Sub-Only Tournament (2020)
2nd Place IBJJF American Nationals NOGI (2021*)
2nd Place IBJJF Austin Open NOGI (2021)
2nd Place Emerald City Invitational (2021)
Main Achievements (Colored Belts):
1st Place IBJJF World Championship NOGI (2019 brown)
1st Place IBJJF British Nationals NOGI (2016 blue)
2nd Place IBJJF American Nationals NOGI (2016** blue)
2nd Place IBJJF British Nationals NOGI (2016* blue)
3rd Place IBJJF World Championship NOGI (2018 brown)
* Absolute
** Weight and Absolute
Favorite Position/Technique: Guard
Weight Division: Peso Médio (79.5 kg /175.5 lbs [no-gi])
Team/Association: 10th Planet
Alan Sanchez Biography
Alan Sanchez was born on June 17, 1996, in the San Francisco Bay Area, in California, USA.
Although a soccer (football) practitioner during his childhood, Alan wasn't particularly sporty while growing up, and his sporting endeavors were merely recreational. It wasn't until his late teens that Sanchez decided to pick up grappling as an extra-curricular activity.
The desire to start jiu-jitsu derived from Sanchez's love for mixed martial arts – the UFC in particular. In trying to find a martial art that provided good notions of self-defense with a proven record in cage-fighting, Alan discovered grappling – a fun and realistic combat style that provided the added bonus of not including punches to the face.
At the age of 18, in October 2014, Alan joined a 10th Planet affiliate gym in San Mateo, CA, where he met coach Adam "Big Red" Sachnoff. Adam became a big reference in Sanchez's jiu-jitsu development, and the person responsible for the young Californian's promotions from white to black belt (the latter earned in 2020).
Alan Sanchez Grappling Record
34 WINS
BY POINTS


BY ADVANTAGES




BY SUBMISSION




BY DECISION




BY PENALTIES




BY EBI/OT



21 SUBMISSIONS WINS
#214eb8
Inside heel hook
33
7
#fad11b
Dead orchard
10
2
18 LOSSES
BY POINTS


BY ADVANTAGES




BY SUBMISSION




BY DECISION




BY PENALTIES




BY EBI/OT



4 SUBMISSIONS LOSSES
#214eb8
Inside heel hook
50
2
Alan Sanchez Fight History
ID
Opponent
W/L
Method
Competition
Weight
Stage
Year
23770

Benji Silva

L
Referee Decision
Jitz King
84KG
R1
2020
24238

PJ Barch

PJ Barch
L
Inside heel hook
Sin City Series
77KG
F
2020
25777

PJ Barch

PJ Barch
L
Kimura
Emerald City
84KG
F
2021
26589

Ross Keeping

L
Pts: 4x0
Boise NGO
79KG
F
2021
26727

Victor Silverio

Victor Silverio
L
Pts: 0x0, Adv
American NGN
79KG
4F
2021
26757

Fellipe Trovo

Fellipe Trovo
L
Pts: 5x0
American NGN
ABS
F
2021
26964

Kieran Kichuk

Kieran Kichuk
L
Pts: 4x2
Austin NGO
79KG
F
2021
27142

Samuel Barbosa

L
EBI/OT
MDW Finishers
ABS
F
2021
28269

Rodrigo Gortari

L
Pts: 4x0
NoGi Worlds
79KG
R2
2021
28866

PJ Barch

PJ Barch
L
Pts: 3x0
ADCC EC Trials
77KG
4F
2021
29797

Oliver Taza

Oliver Taza
L
Inside heel hook
Emerald City
ABS
SF
2021
31462

Andy Varela

Andy Varela
L
Pts: 0x0, Pen
ADCC WC Trials
77KG
4F
2022
34210

Mica Galvao

Mica Galvao
L
RNC
WNO 14
83KG
SPF
2022
34953

Sebastian Rodriguez

Sebastian Rodriguez
L
Pts: 3x0
ADCC Vegas
83KG
4F
2022
34990

Vincent Pezzuto

L
Pts: 3x0
ADCC Vegas
ABS
4F
2022
35983

Jed Hue

L
Pts: 4x0
Polaris 22
86KG
4F
2022
36826

Italo Moura

Italo Moura
L
Referee Decision
NoGi Worlds
79KG
R1
2022
39078

Gabriel Arges

Gabriel Arges
L
Pts: 2x0
S. Cruz NGO
85KG
F
2023
23819

Ralph Sebexen

W
Katagatame
F2W 146
82KG
SPF
2020
24084

Justin Renick

W
EBI/OT
SUG 18
N/A
SPF
2020
24233

James Cannon

W
Triangle
Sin City Series
77KG
R1
2020
24234

Tolu Aderinwale

W
RNC
Sin City Series
77KG
4F
2020
24236

James Cannon

W
Triangle
Sin City Series
77KG
SF
2020
25770

K. Fadlallah

W
EBI/OT
Emerald City
84KG
R1
2021
25774

A. Tackett

W
EBI/OT
Emerald City
84KG
4F
2021
25776

JZ Cavalcante

W
EBI/OT
Emerald City
84KG
SF
2021
26587

Donald Stoner

W
Pts: 6x0
Boise NGO
79KG
SF
2021
26750

Rhehan Silva

W
Triangle
American NGN
ABS
R1
2021
26756

Joseph Watson

W
Guillotine
American NGN
ABS
SF
2021
26961

Leo Silva

Leo Silva
W
Inside heel hook
Austin NGO
79KG
4F
2021
26963

Saul Viayra

W
Dead orchard
Austin NGO
79KG
SF
2021
27135

Mahmoud Jabr

W
Inside heel hook
MDW Finishers
ABS
R1
2021
27138

Bruno Matias

Bruno Matias
W
Triangle
MDW Finishers
ABS
4F
2021
27141

J. Couch

W
EBI/OT
MDW Finishers
ABS
SF
2021
27504

Osmar Lima

W
Inside heel hook
F2W 182
83KG
SPF
2021
28824

Anthony Robinson

W
Referee Decision
ADCC EC Trials
77KG
R2
2021
28836

Gustavo Bessa

W
Guillotine
ADCC EC Trials
77KG
R3
2021
28850

John Combs

John Combs
W
Guillotine
ADCC EC Trials
77KG
R4
2021
28857

D. Smith

W
Possible RNC
ADCC EC Trials
77KG
R5
2021
29790

J Piersma

W
EBI/OT
Emerald City
ABS
R1
2021
29792

Sean Yadimarco

W
EBI/OT
Emerald City
ABS
4F
2021
30921

Danny Stolfy

W
Inside heel hook
EBI 19
77KG
R1
2022
30926

John Combs

John Combs
W
Dead orchard
EBI 19
77KG
4F
2022
30928

Pablo Lavaselli

Pablo Lavaselli
W
EBI/OT
EBI 19
77KG
SF
2022
30929

Oliver Taza

Oliver Taza
W
EBI/OT
EBI 19
77KG
F
2022
31407

Skylar McKinley

W
Inside heel hook
ADCC WC Trials
77KG
R1
2022
31425

Dylan Garofalo

W
RNC
ADCC WC Trials
77KG
R2
2022
31448

Ruben Coronado

W
Inside heel hook
ADCC WC Trials
77KG
R4
2022
31457

Isa Able

W
Referee Decision
ADCC WC Trials
77KG
8F
2022
34944

Harrison Woods

W
Referee Decision
ADCC Vegas
83KG
R2
2022
34950

Ricardo Pena

W
Guillotine
ADCC Vegas
83KG
8F
2022
34983

Benji Silva

W
Inside heel hook
ADCC Vegas
ABS
8F
2022