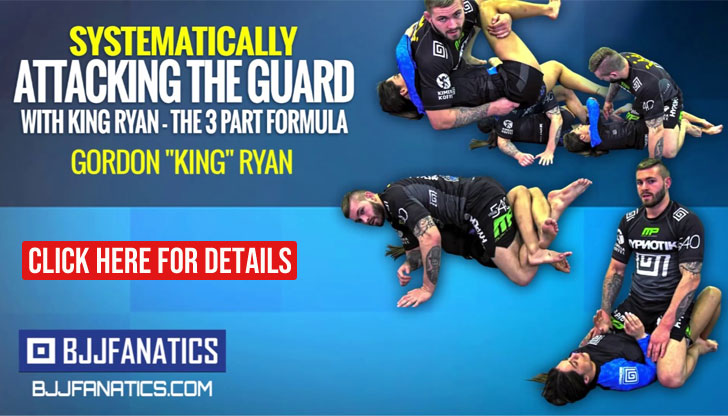 Eddie Bravo is a Brazilian jiu-jitsu black belt under Jean Jacques Machado and founder of the Eddie Bravo Invitational (EBI). Bravo made his mark in competitive jiu-jitsu by submitting Royler Gracie at the ADCC Championship (2003), after which he launched his 10th Planet jiu-jitsu team, a program that became widely publicized, gathering a huge following in the grappling and mixed martial arts (MMA) communities. Eddie's views on grappling turned towards positions such as the rubber guard, the twister and a half guard move Bravo labeled as the lock down, these caught the eye of several MMA fighters who sought Bravo to learn his method. Fighters such as Alan Belcher, Matt Horwich or Vinny Magalhaes, to name a few.
Eddie Bravo Jiu-Jitsu
Full Name: (correction) Born Edgar Cano, later legally changed his name to Bravo, which was his stepfather's last name.
Nickname: 'Twister', one of Bravo's favorite moves.
Lineage: Mitsuyo Maeda > Carlos Gracie > Hélio Gracie > Carlos Gracie Jr > Jean Jaques Machado > Eddie Bravo
Main Achievements: n/a
Favorite Position/Technique: Rubber guard, twister, half guard (lockdown)
Weight Division: U66kg/145lbs
Team/Association: 10th Planet Jiu Jitsu
Eddie Bravo Biography
Born in Santa Ana – California on May 15, 1970, Eddie Bravo's first contact with combat sports was through wrestling, during high school. In 1991 Bravo moved to Hollywood, where he looked to succeed in the music industry, it was then that Eddie sought a more traditional style of fighting, influenced by Bruce Lee's deeds in the 1960s.
Philip Skornia became Bravo's karate coach. Skornia had experience with a wide variety of oriental combat systems, often called traditional martial arts, having developed his own style of fighting, which was a combination of all these disciplines he had learned. It was only after the first UFC in 1993 that Bravo started losing faith in Master Skornia's methods. Watching Royce Gracie beat several fighting style representatives (including Karate) at the famous cage fighting event, caught Bravo's eye, who became increasingly interested in grappling. After the UFC event, Bravo joined a Jeet Kune Do school and on April 1996, Eddie added jiu-jitsu to his activities, at the Machado bros. academy.
Eddie Bravo trained JKD and BJJ for over two and a half years, after which he decided to quit Bruce Lee's fighting style to focus solely on his grappling. Eddie always found it hard to stick with conventional Brazilian jiu-jitsu protocol and started coming up with creative positions, even as a fairly new blue belt, seeking (during that period) different ways to trap his opponents in the 'twister', a neck crank submission developed by himself from an old wrestling position.
Around 1999, Eddie, a purple belt at the time, started working on a variation of the open guard, what we now call the rubber guard. His idea was to work on this type of guard as he believed it was more functional in a mixed martial arts (MMA) or no-gi situation.
In 2003, after winning his weight division at the North American ADCC trials, Bravo was handed a chance to compete against the top competitors of the gi world, in a high-level no-gi event. Bravo had gained somewhat of an audience, by commentating for the broadcast of a popular MMA organization, where he expressed his views against the traditional style of Brazilian jiu-jitsu being utilized by most in the sport's community. Bravo started the tournament well, beating Gustavo Dantas, a former brown belt world jiu-jitsu champion by way of RNC.
He faced Royler Gracie in the ¼ final of the tournament, in the under 66kg/145lbs bracket. Royler was 38 years old at the time but still regarded as one of the favorites to win the division, being also one of the most accomplished members of the Gracie family in the sport. Bravo did exceptionally well against Royler, submitting him by way of triangle choke as the Gracie tried one of his trademarked knee sliding guard passes.
Bravo would be stopped in the following round of the tournament by Leonardo Vieira, but he had made his mark in the sport. Upon his return to the United States, Bravo opened his first '10th Planet Jiu-Jitsu' in Los Angeles, a school which relied on Bravo's no-gi system, branding itself as outside of regular jiu-jitsu with statements such as: "Their system is flawed because they have stopped evolving it. They insist that in order to get good at no-gi grappling, you must be a master grappling with the gi, but this isn't true, my students are living proof. They only say that because that is what they teach. (…) Fear of losing money is the only reason why black belt instructors keep perpetuating this lie." – taken from Eddie Bravo's book: Jiu-Jitsu Unleashed.
Although the 10th Planet system did not overwhelm the traditional methods at the highest level of grappling, where the more established grappling curriculum still ruled the sport, Bravo did develop one of the most successful grappling schools in the US, later branching out of his country of origin, on to the rest of the world. This happened greatly due to Eddie Bravo's hard work and coaching capabilities, as well as a very strong branding of his 10th planet system by one of Bravo's closest friends, the influential Joe Rogan, a commentator in MMA's most powerful organization, the UFC. Rogan (a black belt under Bravo), was a great asset in driving the name of the academy and Bravo's style to a wider audience of MMA fans, bringing a huge following to Eddie's doorstep through his UFC broadcasts and popular podcast, the Joe Rogan Experience. This following also gathered well-established grapplers such as Vinny Magalhaes and Alan Belcher (to name a few), who sought Eddie's style of coaching to improve on their own skills.
On March 2014, 11 years after their first clash, both (retired) competitors, Bravo and Royler agreed to meet once more in a 20 minute long, submission only, grappling match for Metamoris 3. Bravo (43) and Royler (48) had an entertaining fight that ended in a draw, though Bravo got closer to the finish. Days after the fight was finished, it was disclosed by Joe Rogan in his "The Joe Rogan Experience Podcast" that the fight had taken place in a strange set of rules that favored Royler, these rules forced Bravo to wear pants (something Royler was exempt), the rules also permitted that the Gracie held on to Bravo's uniform while the same was not allowed by Eddie.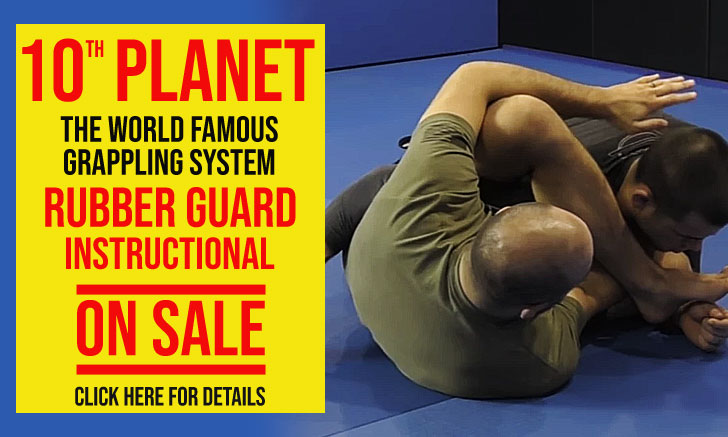 Eddie Bravo's Grappling Record (below) Explained:
BJJ Heroes' grappling record only consists of fights at black belt, considering Bravo's great achievement of competing at the ADCC, arguably the world's toughest submission wrestling tournament, as a brown belt, we have decided to add these results to the database. Mr Bravo did compete extensively in the lower belts.
Eddie Bravo Grappling Record
2 WINS
BY POINTS


BY ADVANTAGES




BY SUBMISSION




BY DECISION




BY PENALTIES




BY DQ



2 SUBMISSIONS WINS
1 LOSSES
BY POINTS


BY ADVANTAGES




BY SUBMISSION




BY DECISION




BY PENALTIES




BY DQ



0 SUBMISSION LOSSES
Eddie Bravo Fight History