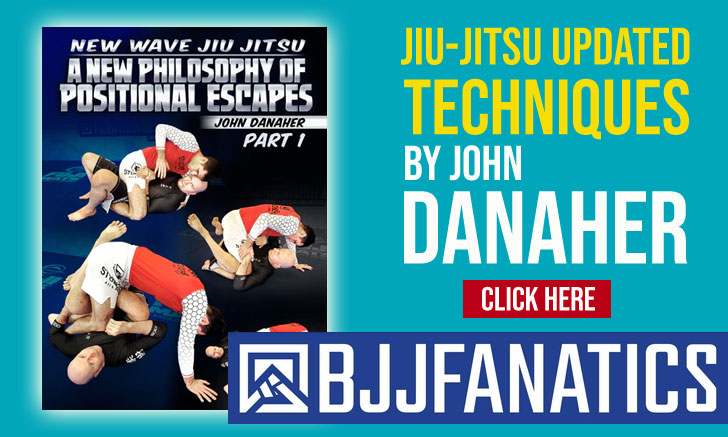 Sergio "Bolão" Souza is a historical figure in Brazilian Jiu Jitsu, famous for his formidable competition record and fierce guard game, a guard that gave him several trophies including the "Best Athlete of the Year Award" (Melhor Atleta do Ano – LINJI ) by the Media Association in 1985. Bolão held victories over legendary fighters such as Jean Jacques Machado, Fabio Gurgel, Leo Castello Branco, and many others. A black belt under Master Carlson Gracie, Sergio Souza was also the co-founder of Rio Jiu-Jitsu Club, a successful grappling academy that was created in the beginning of the century in partnership with Murilo Bustamante.
Sergio "Bolão" Souza Jiu Jitsu
Full Name: Sérgio Souza
Nickname: Bolão which translates to "big ball" (singular) in Portuguese. The name was given by association, since his father was called by that same nickname, though it remains unclear why his father was named Bolão.
Lineage: Carlos Gracie > Carlson Gracie > Sergio Souza
Main Achievements:
"Athlete of the Year" LINJI*** (1985)
1st Place Brazilian Team Nationals (as a coach – 1997)
1st Place Copa Armazem do Esporte / RJ State Championship (1989**)
1st Place Copa Blue Marlin Champion (1988)
1st Place Copa Company Champion / RJ State Championship (1988)
1st Place Rio de Janeiro State Tournament (1986)
1st Place Copa Lightning Bolt (1984)
* Absolute
** Weight and Absolute
*** Associacao de Cronistas Desportivos do Estado do Rio de Janeiro e Niterói
Weight Category: Peso Médio – 82kg/181lbs
Favorite Position/Technique: Guard
Team/Association: Carlson Gracie and Rio Jiu-Jitsu Club
Sergio Bolão Souza Biography
Sergio Souza was born on July 23, 1964, in Manaus, in the State of Amazonas – Brazil.
Bolao started training jiu-jitsu with a friend who was a purple belt when he was around 14 years of age. Sergio intended to learn a few basic self-defense moves in order to protect himself, though he ended up falling in love with the sporting side of BJJ and decided to enlist in a "proper" academy. That academy was Academia Rodney in Manaus where he was coached by someone under the name of Walter.
He stayed at the "Rodney Academy" for 7 months but ended up moving to Rio de Janeiro. In Rio, he befriended Carlson Gracie Junior (son of Master Carlson) and it was Junior who took Souza to his father's academy for the first time.
Carlson (senior) saw great potential in the young Sergio and decided to make an evaluation of the kid's ability right in his first class. Carlson said: "Bolao, train with one of my featherweights, I want to see what you can do", and straight away Sergio was put to spar with Clovis da Silva. Clovis Tapped Bolao 4 times in a short roll. Souza was so surprised with the superior technique of Clovis that he decided to sign up with the club immediately.
Bolao climbed up the ladder of success rapidly and became one of the most feared grapplers of his generation. He was asked to start coaching the junior team at the gym, his success with the kids' classes drove him to become one of the main assistant coaches at the Carlson Gracie Academy in the 1980's.
In 1990 Sergio Souza received his black belt and left the coaching staff at the Carlson Gracie Academy to start his own gym at the "Clube Israelita" in Copacabana, Rio de Janeiro. Years later Sergio Souza was also the leading force behind a new team that would create a buzz in the BJJ circuit during the late 1990s, the team was called "Rio Jiu-Jitsu Club", an academy founded by Souza and Murilo Bustamante. RJJC had the intention of competing against the strongest teams in the country. They did amazingly well on their first Mundial winning 7 gold medals and placing second in the Brazilian National Team Championships (winning the brown/black belt mixed division).
Though Rio Jiu-Jitsu Club shinned on their first competitions, Murilo Bustamante had different views on how to coach the athletes at the time and as a result, the team ended dissolving and each coach went their own way.
In 2002 Bolao decided to try his luck in the United States, he jumped to the northern hemisphere with one of his students and no assurances of success. The two decided to head to Philadelphia as Miami and Los Angeles were already getting too populated with BJJ at the time. With the help of Rob Turner a local gym owner, Sergio Souza managed to deliver some of his Jiu-Jitsu expertise to America. He stayed in "Philly" at the Power House Gym until 2005 after which he returned to Brazil.
When in the United States, Sergio Bolao took the time to further enhance his education. Already a licensee in Physical Education, Souza graduated with two post-graduate degrees in Personal Training and Bodybuilding. He developed afterward a conditioning system of his own authorship called Personal Fighting.
After a brief period away from the mats, Souza returned to his craft of coaching jiu-jitsu, on March 2017. A time when he started his project with the Academia Rio Sport Center.
List of Segio Bolao Souza's Black Belts
Alessandro Barreto;
Alexandre Brito;
Alexandre Garcez;
Alfredo Júlio Costa;
Álvaro "Vavá" Ramos;
André Mello;
Aron Roichman;
Benjamin Caldas;
Bruno Bezerra;
Bruno Queyroi;
Bruno Ximenes;
Carlos "Carlão" Barreto;
César Barcelos;
Daniel Blumenberg;
Daniel Ramos;
Diego Kadlec;
Diogo "Tourada";
Eduardo Brandão;
Eduardo "Dui" Carvalho;
Eugênio Cruz;
Fábio Brandão;
Fábio Lopes "Bolotinha";
Fausto Silva;
Felipe Blumenberg;
Felipe "Tatu" Ceva
Francisco "Chico" Salgado;
Glen Williams do Carmo;
Guilherme Brafman;
Guilherme Miller;
Gustavo Rei;
Gustavo "Pato" Trindade;
Henrique Noronha;
Humberto Borges;
James d'Ávila Jr.;
João Bandeira;
João Pedro Santos;
José Alves Vieira Filho;
José Dahas Neto;
José Marcello Figueira;
Leandro Furtado "Cascão";
Leonardo Lins;
Luiz Felipe Paes Leme"Kamikaze";
Marcelo "Tetel" de Andrade;
Marcelo Herz;
Marcelo Kropotkin "Cazuza";
Marcello Voloch;
Marco Antônio "Chuck";
Marco Túlio Fernandes;
Marco Garambone;
Maurizio Spinelli;
Mauro Antony;
Mauro Chueng;
Murilo Rupp;
Nei Cunha;
Pablo Fragata;
Paulo Bernardo "Brasília";
Paulo Henrique Azevedo;
Paulo Sérgio M. Vasconcelos Jr.;
Pedro Grether "Da Lua";
Rafael Pereira;
Raphael Lopes "Foca";
Renato Ferro;
Ricardo Borba;
Ricardo Brandão "Boto";
Ricardo Sodré;
Roberto Atalla "Risada";
Roberto Halpern;
Rod Samuel;
Rodrigo França;
Rodrigo Gama;
Rogério Mandelblat;
Rogério Miranda;
Rômulo Carvalho;
Sérgio Ferrari;
Sérgio Herdina;
Sérgio Perroni;
Sílvio Amaral;
Viktor Dória;
Vinícius Marcondes de Araújo
Sergio Bolao vs Fabio Gurgel

Sergio Bolao vs Castello Branco

Sergio Bolao vs John Machado