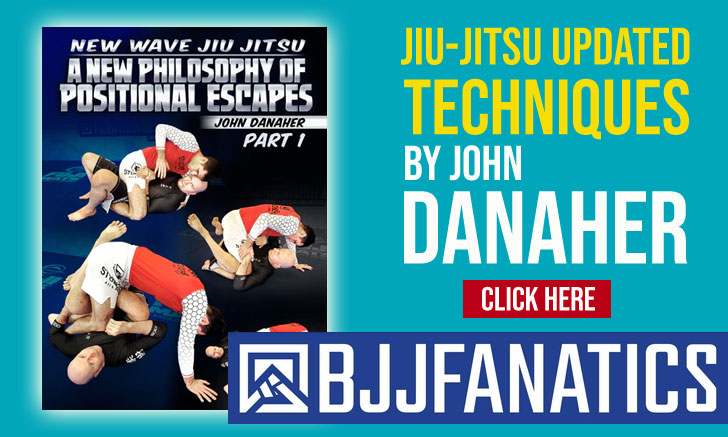 Lachlan Giles is an Australian grappler and black belt in Brazilian jiu-jitsu black belt under John Simon, having also worked extensively with Tyrone Crosse as well as Thiago Stefanutti. Known as one of the top Aussie competitors of his generation – a reputation earned through podium placements in prestigious tournaments which include the IBJJF World No-Gi Championship, Pan Pacific Championship, Boa Super 8 and Eddie Bravo Invitational, Lachlan Giles is also revered for his work as a grappling coach, aiding athletes such as Livia Gluchowska and Craig Jones.
Lachlan Giles Jiu-Jitsu
Full Name: Lachlan Sven McDonald Giles
Nickname: Giles is sometimes referenced by his training partners as Velachiraptor. A mixture or Lachlan and velociraptor.
Lineage: Carlos Gracie > Helio Gracie > Carlos Gracie Jr > Jean Jacques Machado / Rigan Machado > John Will > John Simon > Lachlan Giles
Main Achievements:
1st Place ADCC Asia & Oceania Trials (2015 / 2017 / 2019)
1st Place IBJJF Pan-Pacific Championship (2016** / 2017**)
1st Place IBJJF Pan-Pacific Championship No-Gi (2016** / 2017**)
1st Place UAEJJF Continental Pro (2018)
1st Place Kinektic Invitational 1 (2019)
2nd Place Boa Super 8 1st Edition (2015)
2nd Place Boa Super 8 2nd Edition (2015)
2nd Place UAEJJF Grand Slam Abu Dhabi (2018)
3rd Place ADCC World Championship (2019*)
3rd Place IBJJF World Championship No-Gi (2017)
3rd Place EBI 5 (2015)
* Absolute
** Weight and absolute
Favorite Position/Technique: Crucifix Armbar/Inside Heel-Hook
Weight Division: Peso Médio (82,30 kg / 181.5 lbs)
Team/Association: Absolute MMA
Lachlan Giles Biography
Lachlan Giles was born on June 17, in Melbourne the coastal capital of the southeastern Australian state of Victoria.
Inspired by Jet Li's martial arts films, during his teens Lachlan joined a kung fu class. About 1 year into his martial arts training Giles saw a tape on the Ultimate Fighting Championship (UFC I) and was immediately in awe of Royce Gracie's jiu-jitsu technique. Believing this was the best form of self-defense for himself, 15-year-old Lachlan decided to join a BJJ academy, slowly distancing himself from kung fu throughout the months that followed to focus solely on his grappling.
Giles' first BJJ instructor was Tyrone Crosse, a coach that developed the young Australian from white to purple belt. Unfortunately for Lachlan, this was a time when he was forced to stop his training due to a severe knee injury. Upon his return (one year later) his local club had suffered a few changes and there was a new coach taking care of the workgroup, his name was John Simon.
Simon awarded Lachlan his brown and black belts (2012) but was forced to retire due to an injury soon after. At the time Giles had already initiated his coaching career, a job he started in early 2013 at Renegade MMA (1 class per week). His new vocation quickly progressed to regular morning classes at the Absolute MMA academy located in the Melbourne City Center (CBD), a gym that had Thiago Stefanutti as a head coach – Thiago quickly became a strong influence in Lachlan's jiu-jitsu game, awarding him his first BB degree.
After showing his talents as a jiu-jitsu coach at CBD, when the Absolute MMA association opened a second branch in St Kilda (2014) they invited Giles to be the instructor. An offer accepted by Lachlan.
From the St Kilda location, Lachlan worked with numerous successful grapplers, including big names such as Livia Gluchowska and Craig Jones. While developing his well-praised jiu-jitsu program at Absolute MMA and growing himself as a competitor – particularly in the no-gi mainstream circuit, Giles also achieved a PhD in physiotherapy, complete on December 2016, having 4 peer-reviewed publications focusing on patellofemoral pain.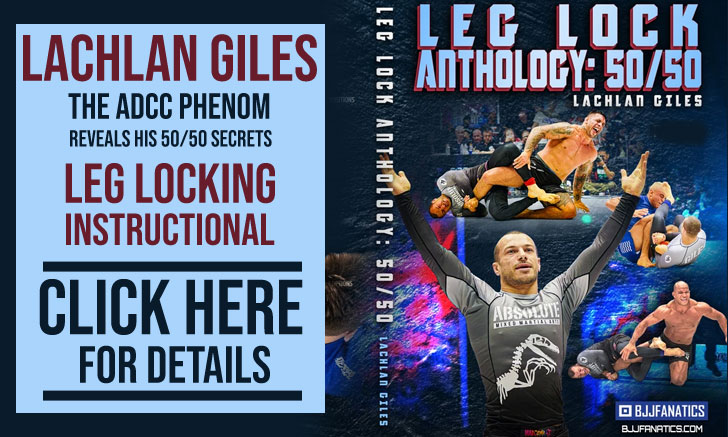 [fighter_status id=791]
Lachlan Giles Grappling Record
38 WINS
BY POINTS


BY ADVANTAGES




BY SUBMISSION




BY DECISION




BY PENALTIES




BY EBI/OT



25 SUBMISSIONS WINS
#214eb8
Inside heel hook
52
13
#86e620
Crucifix armbar
12
3
#fad11b
Choke from back
4
1
#f58822
Anaconda choke
4
1
#ff9124
Outside heel hook
4
1
#bf1f6c
Triangle Shld lock
4
1
19 LOSSES
BY POINTS


BY ADVANTAGES




BY SUBMISSION




BY DECISION




BY PENALTIES




BY DQ



7 SUBMISSIONS LOSSES
#5AD3D1
Choke from back
14
1
#d1212a
Mounted X choke
14
1
Lachlan Giles Fight History
Lachlan Giles vs Edwin Najmi