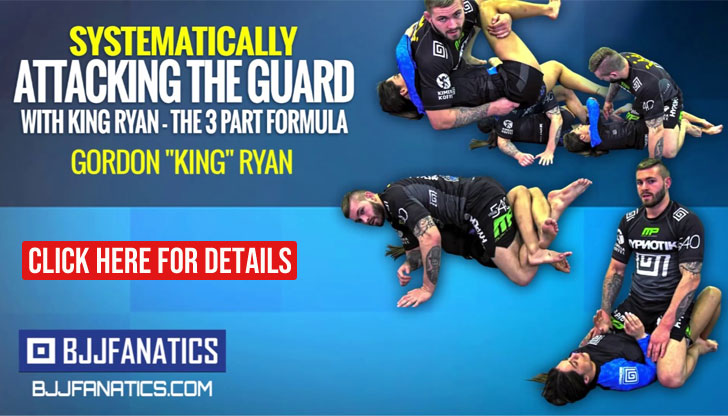 Claudio Mattos also known as "Caloquinha" is a Jiu Jitsu black belt under Vinicius Magalhães, also known as Draculino, of Gracie Barra, one of the best grappling coaches in the world. Caloquinha is also a Brazilian National champion, South American champion and a Jiu Jitsu World Pro Championship Silver Medalist (2010).
Claudio Caloquinha Jiu Jitsu
Full Name: Claudio Mattos
Nickname: Caloquinha was a name given by his friends as a youngster. The name came from his older brother whom people called "Caloca", Caloquinha actually means "Little Caloca". His brother was named "Caloca" by his colleagues at Soccer School because he resembled a cartoon character with that name.
Lineage: Mitsuyo Maeda > Carlos Gracie Sr. > Helio Gracie > Carlos Gracie Junior >Vinicius Magalhães > Claudio Mattos
Main Achievements:
Brazilian National Champion (2014 IBJJF)
South American Champion (CBJJE 2009)
World Cup Champion (CBJJE 2009)
Brazilian National Cup Champion (CBJJE 2009)
European Silver Medallist (IBJJF/CBJJ 2006)
World Pro Cup Silver Medallist (2009)
South American Silver Medallist (CBJJE 2008)
NoGi World Championship Bronze Medallist (2008)
NoGi Pan American Bronze Medallist (2008)
South American Silver Medallist (CBJJE 2008)
Brazilian National Cup Silver Medallist (CBJJE 2008)
Rio Open Silver Medallist (IBJJF/CBJJ 2009)
SP Cup Winner (2010)
Weight Division: Peso Leve (Lightweight) – 75Kg/167lbs
Favourite Position/Technique: Half Guard; favourite Submissions – Toe Hold and Kneebar
Team/Association: Gracie Barra – Belo Horizonte
Claudio Mattos Biography
Claudio Mattos was born on the 16th of July 1981 in Belo Horizonte, Brazil. He started training Jiu Jitsu when he was 16 years old influenced by his older brother who always loved the fighting game and was an avid competitor. As a starting point, Claudio was lucky enough to have chosen one of the best in the business to instruct him, Vinicius Magalhaes. His Master Vinicius Magalhaes, also known as Draculino, was a huge asset in Claudio's growth as a fighter, instructor and as a human being, instilling in Claudio not only the techniques that he displays on the mat, but also the high morals in which he dictates his life.
Claudio started teaching as a purple belt, as an assistant instructor of Master Magalhaes, a trade that he continued throughout his life. Today he is the main instructor of the Rio Sport Centre in Belo Horizonte. In September 2004 as a Brown Belt, Caloquinha premiered in Mixed Martial Arts (MMA) against Igor Pitbull, he completely dominated that fight and finished with a Katagatame (Arm Triangle), he went on to fight a few months later in the beginning of 2005, Claudio went back to the rings this time to face the veteran Andre "Dida" Amado, the tough challenge against the former Chute Boxe standout would end in a draw.
By the end of 2005 Caloquinha received the long awaited Black Belt from the hands of his master Vinicius Draculino. He ventured again in the world of mixed martial arts at the end of 2006 and fought Thomas Hytten, he ended losing that fight due to a cut. He has since dedicated himself to Jiu Jitsu having very busy years in 2008 and 2009.
In 2010, Claudio Caloquinha won the Brazilian Trials and booked his place in the finals of the World Pro Cup championship in Abu Dhabi, he reached the final tapping everyone in his path, but was stopped in the final by a sweep from Durinho Burns. His fantastic start of 2010 continued as he won the SP Cup submitting everyone on his way and receiving as a prize an "All Expenses Payed" trip to the World Jiu Jitsu Championships.
Claudio Mattos Grappling Record
63 WINS
BY POINTS


BY ADVANTAGES




BY SUBMISSION




BY DECISION




BY PENALTIES




BY DQ



20 SUBMISSIONS WINS
23 LOSSES
BY POINTS


BY ADVANTAGES




BY SUBMISSION




BY DECISION




BY PENALTIES




BY DQ



5 SUBMISSIONS LOSSES
#214eb8
Choke from back
40
2
Claudio Mattos Fight History
ID
Opponent
W/L
Method
Competition
Weight
Stage
Year
2641

Gilbert Burns

Gilbert Burns
L
Pts: 2x0
World Pro.
74KG
F
2010
3449

Leandro Lo

Leandro Lo
L
Choke from back
Copa Podio
76KG
F
2011
3611

Vinicius Marinho

Vinicius Marinho
L
Pts: 4x2
Pan American
76KG
4F
2012
3698

Michael Langhi

Michael Langhi
L
Pts: 8x4
Copa Podio
ABS
SPF
2012
4341

C. Negromonte

C. Negromonte
L
Choke from back
South American
88KG
F
2013
4790

Rodrigo Caporal

Rodrigo Caporal
L
Points
World Champ.
76KG
4F
2013
4882

Paulo Miyao

Paulo Miyao
L
Adv
Brasileiro CBJJE
NA
NA
2013
5650

Roberto Satoshi

Roberto Satoshi
L
Choke
World Pro.
76KG
SF
2014
6048

Arnaldo Maidana

Arnaldo Maidana
L
DQ
NoGi Worlds
88KG
SF
2014
6103

C. Negromonte

C. Negromonte
L
Pts: 2x0
Brasileiro NoGi
88KG
F
2014
6139

Dimitrus Souza

L
Pts: 2x2, Adv
Rio BJJ Pro
94KG
F
2014
6957

Erberth Santos

Erberth Santos
L
Armbar
Rio Fall NoGi
ABS
F
2015
6990

Davi Ramos

Davi Ramos
L
RNC
ADCC RJ
77KG
F
2015
7067

Gabriel Rollo

Gabriel Rollo
L
Pts: 0x0, Pen
ADCC SP
77KG
F
2015
7244

Augusto Carsalade

L
Points
Brasileiro
82KG
F
2015
8062

Wellington Luis

Wellington Luis
L
Pts: 0x0, Adv
Brazil Nat. Pro
77KG
4F
2015
8151

Gabriel Rollo

Gabriel Rollo
L
Pts: 2x2, Adv
Desafio UK
82KG
RR
2015
8321

Patrick Gaudio

Patrick Gaudio
L
Pts: 3x2
Brasileiro NoGi
85KG
SF
2015
9771

Luan Carvalho

Luan Carvalho
L
Referee Decision
Brasileiro
82KG
SF
2016
10606

Vinicius Garcia

Vinicius Garcia
L
Pts: 2x0
BH Open
82KG
4F
2016
11709

Felipe Cesar

Felipe Cesar
L
Referee Decision
ADCC SP Trials
77KG
F
2017
11754

Gabriel Rollo

Gabriel Rollo
L
Pen
ADCC RJ
77KG
SF
2017
26767

Michael Langhi

Michael Langhi
L
Pts: 2x0
BJJ Stars
ABS
82KG
2021
2507

Bruno Frazatto

Bruno Frazatto
W
Pts: 2x0
WPC SD trials
74KG
SF
2010
2508

Vitor Oliveira

Vitor Oliveira
W
Pts: 2x0
WPC SD trials
74KG
F
2010
3434

Eduardo Pessoa

W
Kneebar
Copa Podio
76KG
GP
2011
3439

Vinicius Marinho

Vinicius Marinho
W
Pts: 2x0
Copa Podio
76KG
GP
2011
3443

Helder Medeiros

Helder Medeiros
W
Pts: 2x0
Copa Podio
76KG
GP
2011
3448

Ed Ramos

W
Pts: 0x0, Adv
Copa Podio
76KG
SF
2011
4002

Marcel Goulart

W
Points
World Champ.
76KG
R1
2012
4340

Caio Almeida

Caio Almeida
W
Points
South American
88KG
SF
2013
4920

Unknown

W
Katagatame
Rio Open
76KG
4F
2013
4922

Sandro Vieira

W
Kneebar
Rio Open
76KG
SF
2013
4923

AJ Agazarm

AJ Agazarm
W
Adv
Rio Open
76KG
F
2013
5232

Rafael Henrique

W
Pts: 2x0
World Pro Trial
76KG
SF
2014
5233

Thiago Abreu

Thiago Abreu
W
Pts: 5x0
World Pro Trial
76KG
F
2014
5551

C. Negromonte

C. Negromonte
W
Referee Decision
Brasileiro
82KG
SF
2014
5553

Diego Borges

Diego Borges
W
Referee Decision
Brasileiro
82KG
F
2014
5980

Romulo Souza

W
Points
No Gi Pan Am.
88KG
SF
2014
5981

Brian Beaury

Brian Beaury
W
Toe hold
No Gi Pan Am.
88KG
F
2014
6045

Felipe Brobrick

W
Points
NoGi Worlds
88KG
4F
2014
6105

Unknown

W
Toe hold
Brasileiro NoGi
ABS
4F
2014
6138

Victor Bomfim

W
Pts: 2x2, Adv
Rio BJJ Pro
94KG
SF
2014
6950

Pedro Henrique

W
N/A
Rio Fall NoGi
88KG
SF
2015
6951

William Martins

W
N/A
Rio Fall NoGi
88KG
F
2015
6956

Rodrigo Rocha

W
DQ
Rio Fall NoGi
ABS
SF
2015
6980

Thiago Gaia

Thiago Gaia
W
Calf slicer
ADCC RJ
77KG
R1
2015
6986

Lucas Gomes

W
Footlock
ADCC RJ
77KG
4F
2015
6988

Chico Salgado

W
Leglock
ADCC RJ
77KG
SF
2015
7063

Jake Mackenzie

Jake Mackenzie
W
Referee Decision
ADCC SP
77KG
4F
2015
7066

Jonatas Gracie

W
Toe hold
ADCC SP
77KG
SF
2015
7242

Victor Silverio

Victor Silverio
W
Referee Decision
Brasileiro
82KG
SF
2015
7536

Edson Luis

W
N/A
Curitiba No Gi
88KG
SF
2015
7537

Romeu Mendes

W
Adv
Curitiba No Gi
88KG
F
2015
7545

Unknown

W
Footlock
Curitiba Open
82KG
4F
2015
7546

Fabio Pulita

W
Adv
Curitiba Open
82KG
SF
2015
8059

Joao Carvalho

W
N/A
Brazil Nat. Pro
77KG
R1
2015
8071

Caio Gregori

W
Katagatame
Brazil Nat. Pro
U77KG
R1
2015
8099

Darcy Inácio

W
Kimura
Sub. Campos X
77KG
RR
2015
8101

Leonardo Vasconcelos

W
Points
Sub. Campos X
77KG
RR
2015
8104

Bruno Celio

W
Katagatame
Team Nationals
76KG
F
2015
8148

Lucas Valle

W
Adv
Desafio UK
82KG
RR
2015
8154

Hermes França

W
Pts: 4x0
Desafio UK
82KG
RR
2015
8156

Luciano Bernert

W
Triangle
Desafio UK
82KG
RR
2015
8162

Felipe Cesar

Felipe Cesar
D
---
Desafio UK
82KG
RR
2015
8165

Lucas Valle

W
Pts: 10x0
Desafio UK
82KG
3RD
2015
8319

João Diniz

W
Triangle
Brasileiro NoGi
85KG
4F
2015
9433

Tomasz Michalowsk

W
N/A
European NoGi
88KG
SF
2016
9434

Max Carvalho

Max Carvalho
W
N/A
European NoGi
88KG
F
2016
9759

Ricardo Elleres

W
N/A
Brasileiro
82KG
R1
2016
9762

Chaise Albuquerque

W
N/A
Brasileiro
82KG
8F
2016
9769

Vinicius Garcia

Vinicius Garcia
W
N/A
Brasileiro
82KG
4F
2016
10481

Carlos Guedes

W
Toe hold
Brasileiro Equipes
76KG
SF
2016
10484

H. Marques

W
Adv
Brasileiro Equipes
76KG
F
2016
10848

Gabriel Alves

W
Kneebar
Brasileiro NoGi
85KG
4F
2016
10849

Gabriel Procópio

W
Points
Brasileiro NoGi
85KG
SF
2016
11707

Unknown

W
Kneebar
ADCC SP Trials
77KG
4F
2017
11708

Marcel Goncalves

Marcel Goncalves
W
Referee Decision
ADCC SP Trials
77KG
SF
2017
11741

Everton Freitas

W
Points
ADCC RJ
77KG
R1
2017
11748

Marcel Golcalves

W
Referee Decision
ADCC RJ
77KG
R2
2017
11753

Daniel Hortegas

W
N/A
ADCC RJ
77KG
4F
2017
12996

Fagner Figueiroa

W
Katagatame
Curitiba Fall Open
82KG
4F
2017
12998

Caio Almeida

Caio Almeida
W
Calf slicer
Curitiba Fall Open
82KG
SF
2017
12999

Unknown

W
Points
Curitiba Fall Open
82KG
F
2017
13556

Samuel Rodrigues

W
N/A
Vitoria Open
82KG
4F
2017
13559

Andre Almeida

W
N/A
Vitoria Open
82KG
SF
2017
13560

Pedro Agrizzi

Pedro Agrizzi
W
Points
Vitoria Open
82KG
F
2017
Claudio Caloquinha vs AJ Agazarm

Claudio Caloquinha vs Rafael dos Anjos

Caloquinha vs Gilbert Burns World Pro Cup 2010 Final

Claudio Caloquinha Grappling Fight (Valencia Spain)