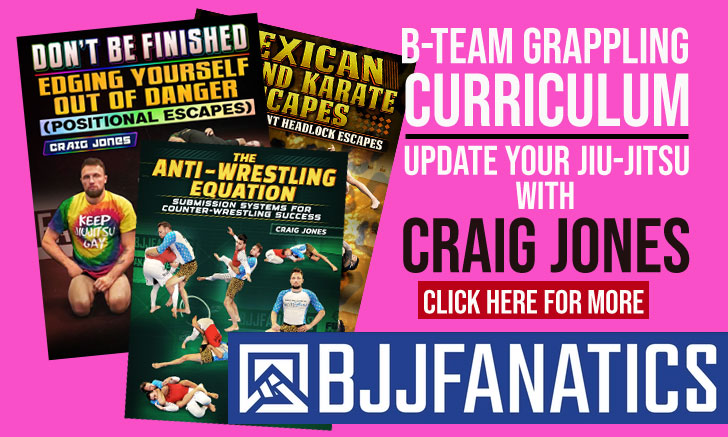 Gilbert Burns, commonly known as "Durinho" is a jiu-jitsu black belt under Rafael "Fofitio" while being also regarded as one of his generation's top grappling competitors, a status he held before switching his career focus to mixed martial arts (MMA), a transition that occurred after Burns conquered the International Brazilian Jiu-Jitsu Federation (IBJJF) World title in 2011. A former member of the Oriênte Club and the Atos Academy in the sport of BJJ, Durinho's MMA career started with the help of veteran cage-fighter Vitor Belfort, who Gilbert helped in the capacity of Grappling Coach during the filming of the 2012 reality TV program, The Ultimate Fighter Brazil (TUF) – Belfort vs Silva, later becoming a UFC fighter himself, signing his contract on May 2014.
Gilbert Burns Jiu-Jitsu
Full Name: Gilbert Alexander Burns
Nickname: The name "Durinho" started when Gilbert and his brothers Herbert and Frederick started training at the Nova Uniao HQ in Rio de Janeiro, as teenagers. One of the team's main figures, Vitor Ribeiro used to jokingly call Gilbert's older brother "Todo-Duro", meaning "Hardman", a jest celebrating Frederick's tough-guy demeanor. Being a smaller version of his brother, the teammates started calling Gilbert "Durinho", a humorous way of saying hardman – as in "tiny tough guy".
Lineage: Carlos Gracie > Carlson Gracie > Andre Pederneiras > Rafael Fofitio > Gilbert Burns
Main Achievements:
1st Place IBJJF World Championship (2011)
1st Place IBJJF World Championship No-Gi (2010)
1st Place UAEJJF Abu Dhabi World Pro (2010)
1st Place CBJJ Brazilian Nationals (2010)
3rd Place IBJJF European Open (2009)
Main Achievements (Colored Belts):
2nd Place IBJJF World Championship (2007/2006  brown)
2nd Place CBJJ Brazilian Nationals (2007 brown)
Position/Technique: Distance Passing
Weight Division: Leve (75kg/167lbs) in Jiu-Jitsu.
Team/Association: —
Gilbert Burns Biography
Gilbert Burns was born on July 20, 1986, in a town called Fonseca in Niteroi – State of Rio de Janeiro.
Martial arts training started early for Durinho, who first picked up a jiu-jitsu gi at the age of 12, with his brothers Herbert and Frederick. Their first instructor being Luis Carlos da Fonseca, at the old Santa Marta College in Niteroi.
Two years later, Master Luis quit his coaching post due to personal issues, and Ramon Lemos, a well known brown belt from the area, took control of the kids' workgroup. Ramos started taking his students to train with different coaches, including André Pederneiras at Nova União headquarters in Rio de Janeiro and at Associação Oriente academy in Niteroi, with Max Camâra and Rafael "Fofitio" Barros, a fruitful relationship that would live through for many years.
As time passed, particularly during his teens, Gibert spent most of his time training at Associação Oriente de Jiu-Jitsu in Niteroi, which led to two silver medals at the IBJJF World Championships as a brown belt. Shortly after his 2nd silver medal, in 2007, Burns was promoted to black belt by coach "Fofitio". Later that year he moved to Rio Claro in the state of Sao Paulo, becoming part of Ramon Lemos's newly formed team. Durinho competed first under the Brasa Academy banner and later staying with Ramon when he formed the Atos academy in a combined effort with André Galvão.
In 2009 Burns conquered his 3rd silver medal in the World Championship, his first at black belt, making himself noticed in the sport's top division. After this he did a tour around Asia, coaching in Singapore, Philippines and Hong Kong, going to the United States shortly after.
With the start of 2010, Gilbert began his best period at the time, reaching to the semi-finals of the European Open in January (allowing his teammate to advance to the finals), after that an amazing run at the World Pro Cup trials in Rio de Janeiro where he beat the heavy favorite Celso Venicius (who had only lost 3x as a black belt prior to this meeting). The two met again at the semi-finals of the main event in Abu Dhabi with the Niteroi wonder boy going through to the final, winning the gold medal, and the 8000 dollars prize money against Claudio Mattos. Gilbert Burns continued his good form as he went on to win the Brazilian Nationals in May that year.
On October 2011 Gilbert Durinho Burns officially left the Atos team, the reason given by Burns mentioned that he had been helping MMA fighter Vitor Belfort prepare for his upcoming fights, Belfort was a direct rival of UFC champion Anderson Silva. Silva was a student of Durinho's coach Ramon Lemos and due to the conflict of interest, Gilbert felt it was best to leave the team in good terms.
Gilbert Burns Grappling Record
44 WINS
BY POINTS


BY ADVANTAGES




BY SUBMISSION




BY DECISION




BY PENALTIES




BY EBI/OT



11 SUBMISSIONS WINS
#214eb8
Choke from back
18
2
19 LOSSES
BY POINTS


BY ADVANTAGES




BY SUBMISSION




BY DECISION




BY PENALTIES




BY EBI/OT



6 SUBMISSIONS LOSSES
#5AD3D1
Inside heel hook
17
1
#d1212a
Outside heel hook
17
1
Gilbert Burns Fight History
ID
Opponent
W/L
Method
Competition
Weight
Stage
Year
2338

Michael Langhi

Michael Langhi
L
Pts: 9x2
World Champ.
76KG
F
2009
2633

Marcus Almeida

Marcus Almeida
L
RNC
No Gi Worlds
ABS
4F
2010
2687

Michael Langhi

Michael Langhi
L
Referee Decision
World Champ.
76KG
SF
2010
2806

Michael Langhi

Michael Langhi
L
Points
World Pro Trials
77KG
F
2011
2885

Lucas Leite

Lucas Leite
L
Adv
Pan American
82KG
SF
2011
2944

JT Torres

JT Torres
L
Pts: 2x0
World P. NoGi
74KG
4F
2011
5604

Gregor Gracie

Gregor Gracie
L
Pts: 4x2
Copa Podio
77KG
SF
2014
5605

Victor Silverio

Victor Silverio
L
Pts: 2x2, Pen
Copa Podio
77KG
3PLC
2014
6191

Leandro Lo

Leandro Lo
L
Cross choke
Copa Podio
82KG
SPF
2014
7688

Matheus Diniz

Matheus Diniz
L
Pts: 8x2
NY No Gi Open
ABS
F
2015
7953

Davi Ramos

Davi Ramos
L
RNC
ADCC
77KG
SF
2015
10877

Garry Tonon

Garry Tonon
L
Inside heel hook
Polaris 4
77KG
SPF
2016
10962

Jared Dopp

Jared Dopp
L
Pts: 4x0
NoGi Worlds
ABS
4F
2016
14272

DJ Jackson

DJ Jackson
L
Referee Decision
F2W 53
82KG
SPF
2017
14559

Jake Shields

Jake Shields
L
EBI/OT
SUG 6
ABS
SPF
2017
16011

Masahiro Iwasaki

Masahiro Iwasaki
L
Pts: 0x0
Marianas Open
81KG
4F
2018
22725

Tommy Langaker

Tommy Langaker
L
Referee Decision
Polaris 12
80KG
SPF
2019
22919

Craig Jones

Craig Jones
L
Outside heel hook
SUG 10
88KG
SPF
2019
28994

Lucas Barbosa

Lucas Barbosa
L
RNC
BJJ Stars
94KG
SPF
2021
2331

Lucas Lepri

Lucas Lepri
W
Points
World Champ.
76KG
R1
2009
2332

Rodrigo Simoes

W
Choke from back
World Champ.
76KG
4F
2009
2336

Eder Souza

W
Pts: 10x2
World Champ.
76KG
SF
2009
2517

Rafael Barbosa

Rafael Barbosa
W
Pts: 8x0
WPC Gr Trials
74KG
SF
2010
2518

Celso Vinicius

Celso Vinicius
W
Pts: 7x2
WPC Gr Trials
74KG
F
2010
2609

Wallace Castro

W
RNC
No Gi Worlds
79KG
R1
2010
2610

Thiago Abreu

Thiago Abreu
W
Pts: 2x0
No Gi Worlds
79KG
4F
2010
2611

Lucas Leite

Lucas Leite
W
N/A
No Gi Worlds
79KG
SF
2010
2612

Tiago Alves

Tiago Alves
W
Guillotine
No Gi Worlds
79KG
F
2010
2622

Eduardo Milioli

W
Pts: 8x0
No Gi Worlds
ABS
R1
2010
2640

Celso Vinicius

Celso Vinicius
W
Points
World Pro.
74KG
SF
2010
2641

Claudio Mattos

Claudio Mattos
W
Pts: 2x0
World Pro.
74KG
F
2010
2653

JT Torres

JT Torres
W
Pts: 4x4, Adv
Brasileiro
76KG
F
2010
2801

Edson Pereira

W
Kneebar
World Pro Trials
77KG
R1
2011
2803

Tiago Coelho

W
Points
World Pro Trials
77KG
4F
2011
2805

Leandro Lo

Leandro Lo
W
Pts: 2x0
World Pro Trials
77KG
SF
2011
2883

Unknown

W
Choke from back
Pan American
82KG
R1
2011
3028

Unknown

W
Submission
World Champ.
76KG
RDS
2011
3032

Rodrigo Simoes

W
Pts: 11x0
World Champ.
76KG
RDS
2011
3112

Lucas Lepri

Lucas Lepri
W
Pts: 2x2, Adv
World Champ.
76KG
4F
2011
3139

JT Torres

JT Torres
W
Pts: 4x0
World Champ.
76KG
SF
2011
3150

Kron Gracie

Kron Gracie
W
Pts: 9x2
World Champ.
76KG
F
2011
3181

Jonatas Gurgel

Jonatas Gurgel
W
Pts: 4x0
San Diego Trials
75KG
SF
2011
5108

Leandro Lo

Leandro Lo
W
Pts: 3x0
NoGi Worlds
79KG
SF
2013
5109

Vitor Oliveira

Vitor Oliveira
W
Pts: 2x0
NoGi Worlds
79KG
F
2013
5592

Gianni Grippo

Gianni Grippo
W
Armbar
Copa Podio
77KG
GP
2014
5595

Fernando Vieira

Fernando Vieira
W
Pts: 2x0
Copa Podio
77KG
GP
2014
5598

Victor Silverio

Victor Silverio
W
Pts: 2x0
Copa Podio
77KG
GP
2014
5602

M. Andre

W
Kneebar
Copa Podio
77KG
GP
2014
5684

AJ Agazarm

AJ Agazarm
W
Points
ADCC Florida
77KG
SPF
2014
7686

Jonathan Satava

Jonathan Satava
W
Pts: 4x0
NY No Gi Open
ABS
SF
2015
7946

Lachlan Giles

Lachlan Giles
W
Armbar
ADCC
77KG
R1
2015
7950

Abdulkadirov Magomed

W
Pts: 2x0
ADCC
77KG
4F
2015
7954

Otavio Sousa

Otavio Sousa
W
Pts: 6x0
ADCC
77KG
3RD
2015
10958

Vinicius Vieira

W
RNC
NoGi Worlds
ABS
8F
2016
12986

John Combs

John Combs
W
EBI/OT
SUG 4
88KG
SPF
2017
16913

Gregor Gracie

Gregor Gracie
W
Injury
Polaris 7
88KG
SPF
2018
16938

Nick Calvanese

Nick Calvanese
W
Referee Decision
F2W 81
88KG
SPF
2018
17230

AJ Agazarm

AJ Agazarm
W
Referee Decision
Kasai Pro 3
ABS
SPF
2018
17668

Sergio Moraes

Sergio Moraes
W
Pts: 2x0
Gracie Pro
82KG
SPF
2018
18003

Marcelo Mafra

Marcelo Mafra
W
Points
Black Belt CBD
83KG
SF
2018
18004

DJ Jackson

DJ Jackson
W
Points
Black Belt CBD
83KG
F
2018
20862

Marcelo Azevedo

Marcelo Azevedo
W
Choke
Third Coast
82KG
SPF
2019
25966

Rafael Lovato

Rafael Lovato
W
Referee Decision
WNO 8
94KG
SPF
2021
Gilbert Burns vs Felipe Vidal (Brazilian Nationals 2009)

Gilbert Burns at Lutador Championship

Gilbert Burns vs Claudio Mattos

Gilbert Burns vs Chris Taylor