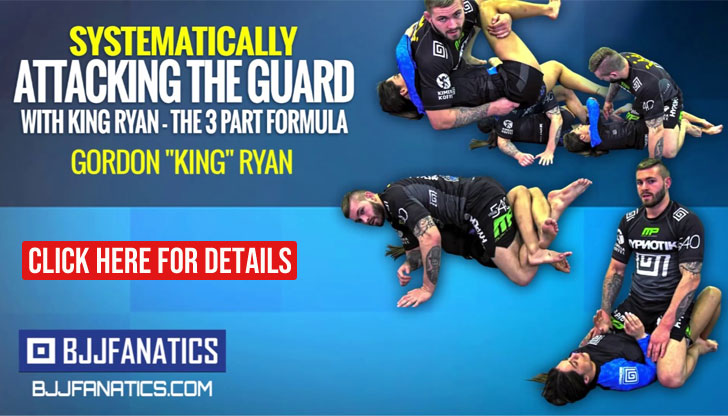 Cristiano Carioca is one of the most accomplished coaches in Brazilian Jiu Jitsu who is not associated with a big team/academy. From his small gym in Manaus – Brazil named Carioca Team, Cristiano and gis brother Angelo Carioca managed to create a sizable team from which several BJJ stars have blossomed, fighters such as Fernando Vieira, Ivaniel Oliveira, Adriano Martins, Andrezza Façanha and many others. Cristiano Carioca is also famed for his work in MMA, having coached former UFC champion Mauricio "Shogun" Rua and Norifumi "Kid" Yamamoto.
Cristiano Carioca Jiu Jitsu
Full Name: Cristiano Bezerra Carioca
Nickname: n/a
Lineage: Mitsuyo Maeda > Carlos Gracie > Helio Gracie > Royler Gracie/Rolker Gracie > Guto Monteiro > Cristiano Carioca
Main Achievements:
Brazilian National Champion (CBJJE);
10x Amazon State Champion;
8x Oswaldo Alves Cup Champion;
Rio de Janeiro State Champion (2008 open weight – master);
Rickson Gracie Cup Champion (2009 master).
Favorite Position: n/a
Weight Division: Middleweight (82kg-181lbs)
Team/Association: Carioca Team
Cristiano Carioca Biography
Cristiano Bezerra Carioca was born in Rio de Janeiro, Brazil on the 14th of November, 1977. Cristiano always had a fascination for combat sports, and started his training in Muay Thai (also known as Thai Boxing) from a very young age, together with his inseparable brother Angelo. Shortly after that first experience with martial arts, the Carioca brothers also found Jiu Jitsu, starting their training at Cesar Guimarães's camp (the son of the esteemed Walter Guimarães).
Still at a very young age Angelo and Cristiano then moved from Rio de Janeiro to Manaus in the Amazon, but their thirst for BJJ hadn't been quenched. They sought out a Jiu Jitsu academy as soon as their family established itself in this new town, locating an academy very close to their house named "Terraço" where masters Marcelo Alves and Lucio Menex coached. Cristiano stayed at this academy earning his green belt from the "Terraço" masters, but a strike of destiny took the life of Mr Lucio Menex and the academy's doors closed, it was then that he found the "Associação Monteiro" a famous academy in Manaus led by four brothers: Fabio, Gustavo, Yano and Lucio Monteiro. The Monteiro academy was (and is) one of the most prestigious academies in Manaus and is an affiliate of Gracie Humaitá.
Cristiano Carioca stayed with the Monteiro brothers for many years, fighting for the academy and earning his black belt from them in September 1998. He and his brother Angelo went on to form the Carioca Team – with their masters blessing – a team that became highly successful in BJJ making several world champions.
The bond with the famous Univesidade da Luta and Mauricio "Shogun" Rua in particular came through by André Dida's brother (Dida is a former Chute Boxe fighter who later joined U.D.L.). He established the bond between the Universidade da Luta academy and Carioca which bore fruits almost straight away. In Cristiano's quest to expand the Carioca Team, he then moved to Japan to establish an affiliate there. It was in Japan that he started coaching another famous MMA athlete, Kid Yamamoto.
Carioca has also ventured in the world of MMA having fought in Brazil and Japan.
Important Black belts under Carioca:
Gabriel Castro
Andrezza Facanha
Davina Maciel