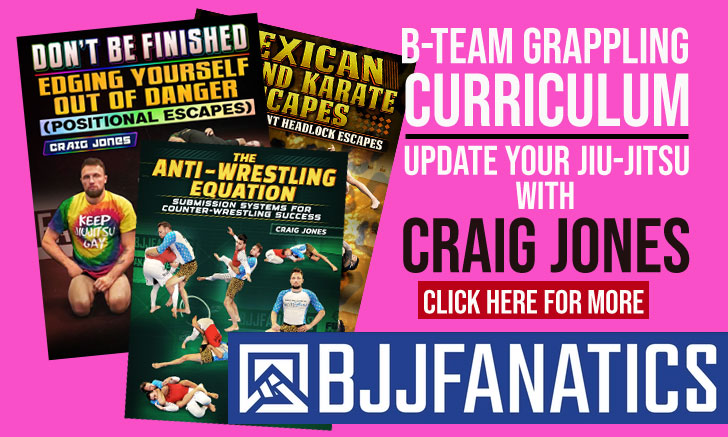 Cristiano Lazzarini, commonly known in the fight world as "Titi" is a Brazilian Jiu Jitsu black belt under Vinicius Draculino, who has had a tremendous career in BJJ with medals at the World Jiu Jitsu Championships, the Pan American, ADCC Brazilian trials, Submission de Campos and Brazilian Nationals. Titi Lazzarini has also fought in MMA and runs a gym in his native town of Belo Horizonte in Brazil.
Cristiano Lazzarini "Titi" Jiu Jitsu
Full Name: Cristiano Santos lazzarini
Nickname: Cristiano started being called 'Titi' when he was a toddler, because he couldn't say the name Cristiano and instead said 'Titiano'.
Lineage: Mitsuyo Maeda > Carlos Gracie Sr. > Helio Gracie > Carlos Gracie Junior >Vinicius Magalhães > Cristiano Lazzarini
Main Achievements:
World Champion (2001 brown)
Pan American Champion (2000* brown, 1998 purple)
Brazilian National Champion (1997 blue)
2x Submission de Campos Champion
ADCC Brazilian Trials Champion (2007)
Campeão Brasileiro da Liga (brown)
Pan American Silver Medallist (1998 blue)
Brazilian National Bronze Medallist (1999 purple)
ADCC Brazilian Trials 3rd Place (2011)
World Bronze Medallist – No Gi (2007 & 2008 black, absolute)
*Closed bracket with team mate
Favorite Position/Technique: Russian Armbar (Inverted Armlock)
Weight Division: Peso Pesado (94kg/207lbs)
Team/Association: Gracie Barra
Cristiano Lazzarini "Titi" Biography
Cristiano Lazzarini was born in Belo Horizonte, state of Minas Gerais – Brazil. He spent his holidays at his family farm in Conceição do Mato Dentro in Mato Grosso, but for the most part, his childhood and adulthood were spent in Belo Horizonte.
Cristiano initiated his martial arts life through Judo at the age of 7 (a sport he followed until he was a brown belt), with some time spent in Capoeira as well being instructed by Master 'Mão Branca'. Titi eventually bumped into Thai Boxing (Muay Thai) and settled there, being taught by Olímpio Cunha and earning his instructor's degree from Master Cunha.
Lazzarini found Jiu Jitsu in 1995 as Vinicius Draculino moved to Minas Gerais from Rio de Janeiro and started teaching BJJ at the same gym where Cristiano trained Muay Thai. Cristiano was by now a big fan of contact sports and having heard of Royce Gracie's wins overseas, he decided to try Jiu Jitsu with the Gracie Barra instructor. He loved it from the start, staying alongside Draculino from white to black belt (which he received on October 2001), competing for Gracie Barra on numerous occasions in Jiu Jitsu and even Mixed Martial Arts, a sport he started in 2002.
Being a man driven by competition, Cristiano Lazzarini continued fighting for many years, while also launching a career as a BJJ coach.
Cristiano Lazzarini vs Antonio Braga Neto

Cristiano Lazzarini vs Leo Nogueira

Cristiano Lazzarini Vs. Beto Ferreira