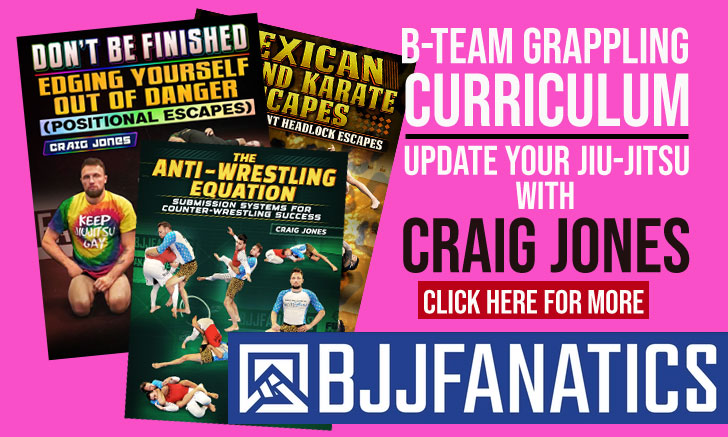 Vanessa Oliveira is a Brazilian jiu jitsu black belt under Master Julio Cesar from Grappling Fight Team, and one of the top female competitors in the women's middleweight division having medalled in important tournaments such as the World Jiu Jitsu Championships, the Pan American, Brazilian Nationals and Rio Open.
Vanessa Oliveira Jiu Jitsu
Full Name: Vanessa Oliveira do Nascimento
Nickname: N/A
Lineage: Mitsuyo Maeda > Luis França > Oswaldo Fadda > Monir Salomão > Julio Cesar Pereira > Vanessa Oliveira
Main Achievements:
World Champion (2005 purple)
Brazilian National Champion (2001 blue, 2002 blue*)
New York Open Champion (2011)
World Silver Medallist (2002, 2003 & 2004 blue, 2012)
Brazilian National Silver Medallist (2009 & 2010)
Pan American Silver Medallist (2012)
Rio Open Silver Medallist (2010)
Pan American Bronze Medallist (2011, 2012 absolute)
* Closed the bracket with team mate.
Weight Division: Peso Médio (up to 69kg/152lbs)
Favourite Position/Technique: Open guard
Team/Association: GFTeam (Grappling Fight Team)
Vanessa Oliveira Biography
Vanessa Oliveira was born on the 28 of June, 1985 in Rio de Janeiro, Brazil. She started practicing jiu jitsu through her cousin's influence. He invited Vanessa one day to come to his BJJ academy and train, she accepted and got instantly hooked to the sport. Vanessa was 15 years old at the time, her first coach was Arlans Maia at the Miécimo da Silva project; it was Arlans Maia who graduated Vanessa with her blue and purple belts.
She became part of the Grappling Fight Team (GFT) when she was a purple belt, Vanessa Oliveira would receive both her brown and black belts from the head master of GFTeam, Julio Cesar Pereira. Unfortunately for Vanessa, just as she was being pointed out to become one of the top BJJ female athletes in 2007, bad luck knocked at her door as she seriously injured herself and had to take almost two years off training. She returned to competition strong in 2009 with her first win at the Rio de Janeiro state championship and later that year with a second place at the Brazilian Nationals. Since her comeback, Vanessa has become one of the top athletes in the middleweight division of women's BJJ.
Vanessa Oliveira vs Liz Valeria