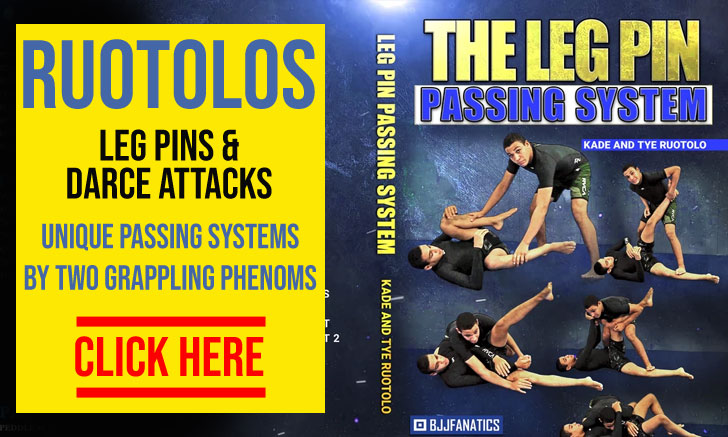 Janni Larsson is a Brazilian Jiu Jitsu black belt under the illustrious instructor Shimon Mochizuki of the Arte Suave Academy (Checkmat affiliate) in Copenhagen, Denmark. A native of Sweden, Larsson is one of the most accomplished European black belts, and the first Swedish black belt world champion (2014), having also been honoured by the Swedish Martial Arts Federation with the 'Swedish Martial Artist Role Model of the Year' award (2014).
Janni Larsson Jiu Jitsu
Full Name: Janni Margareta Larsson
Nickname: n/a
Lineage: Mitsuyo Maeda > Carlos Gracie > Helio Gracie > Rolls Gracie > Romero Cavalcanti >Leonardo Vieira > Shimon Mochizuki > Janni Larsson
Main Achievements:
World Champion (2014 black, 2013 brown weight & absolute, 2012 purple weight & absolute)
World Pro Jiu Jitsu Champion (2014)
Pan American Champion (2013 brown)
European Champion (2013 brown absolute, 2012 purple weight & absolute)
Pan American Silver Medal (2013 brown absolute)
European Silver Medal (2014)
Weight Division: Peso Médio (69kg/152lbs)
Favourite Position/Technique: X Guard, Open Guard
Team/Association: Checkmat
Janni Larsson Biography
Janni Larson was born in on the 19th of august, 1987 in a small Swedish town called Kristinehamn. she lived there until she was around 14 years of age, when she moved to Jönköping. It was in Jönköping, around 2005, that Janni was initiated in martial arts training.
Her start in martial arts happened due to her school policy. She was attending the 10-12th grade and did not have physical education scheduled. Instead all the students had to exercise on their free time and turn in a training diary to the teacher. Janni had always been fascinated with martial arts, so she tried it out and was instantly hooked. Her gym was called 'JJK Samurai', an academy that also introduced another important Swedish grappler to martial arts, Ida Hansson. The head coach of JJK Samurai was Paul Persson.
Under Paul Persson's guidance, Larsson started coming to terms with grappling through Ju-Jutsu (also called Traditional Jiu Jitsu or Japanese Jiu Jitsu). With the notoriety gained by Brazilian Jiu Jitsu in the 2000's, the gym started shifting their focus towards the South American style, and in 2007 BJJ classes were officially added to the schedule. She immediately started competing even though, in her own words:
I started competing in BJJ before I knew any of the rules. I knew that if I got a submission I would win, but I did not understand any of the points that were given out during the fights.
In the mean time, Janni Larsson added Judo to get a more well rounded grappling game. She ended up getting a shoulder injury during a judo camp which meant that she could not train throws or work on the ground. With stand up fighting as her only option she started kickboxing, and did a few fights in the striking sport, ending up fighting for the national side in a team competition against Denmark.
Janni moved to Denmark as a purple belt early in 2010, with the intent of studying medicine at the University of Copenhagen. On arrival Larsson continued her Jiu Jitsu training under Shimon Mochizuki at the Arte Suave gym. After a year of training different styles, she realized that in order to succeed at BJJ she needed more become more specialized, and so she left her other activities to focus specifically on Jiu Jitsu.
The hard work paid off and in 2011 Janni achieved her first international gold medal at the European purple/ brown/ black trials for the World Professional Jiu Jitsu Championship, a medal that earned her a flight to the finals in Abu Dhabi. Her good form continued in 2012 as Janni took double gold at the European Open (purple belt division, weight and absolute). This appetite for double gold medals would continue throughout the lower belts with wins at the World Championship 2012 (purple belt) and 2013 (brown belt), and even transposed the IBJJF mats on to other grappling styles such as Jiu Jitsu Ne Waza, a men's tournament Janni entered in Germany due to a mistake in the registration, which allowed women to compete. Janni took full advantage of this and fought bravely defeating several men on her way to a second place in the tournament. These amazing achievements ultimately led to her black belt, awarded by her instructor Shimon Mochizuki on August 17, 2013.
Immediately after being honored by Mochizuki, Janni Larsson proved she deserved to be among the best in the sport, winning another gold medal at the world championships in her first year as a black belt, along with many other important tournaments.
On April 2015, shortly after her performance at the Abu Dhabi World Pro Championship, Janni Larsson announced her early retirement from the sport. The reasons given to the media, were that since having  a full time job, she wasn't getting the results she hoped for, and her desire to compete had shriveled. She would remain an avid student of the game, leaving her competitive days behind