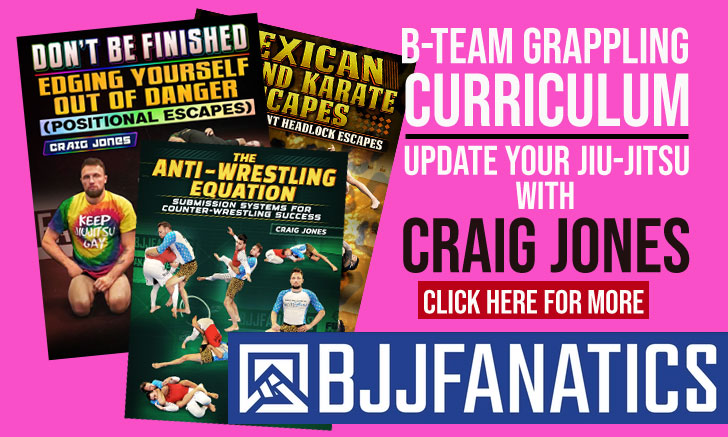 Daniel Garcia, also known as "Neguinho", is a Brazilian Jiu Jitsu black belt under Rodrigo Feijão from the Nova União team. A World Cup champion, Daniel struggled with lack of sponsorships for years, failing to compete at many international tournaments due to shortage of funds, though he remained as one of the great fighters in his native Brazil.
Daniel Garcia Jiu Jitsu
Full Name: Daniel Garcia Dias
Nickname: "Neguinho" means black, this is a common nickname in Brazil, usually applied to people of African origin.
Lineage: Mitsuyo Maeda > Carlos Gracie > Carlson Gracie > André Pederneiras > Rodrigo Feijão > Daniel Garcia
Main Achievements
Brazilian National Champion (2011)
2x World Cup Champion (2006, 2004 – CBJJO)
Pantanal Circuit Champion (2009 absolute)
Korpu Cup Champion (2003)
Brazilian National Bronze Medallist (2008)
South American Bronze Medallist (2010)
Weight Division: Peso Medio (82kg/181lbs)
Weight Division: Middleweight (82kg/181lbs)
Team/Association: Nova União
Daniel Garcia Biography
Daniel Garcia was born in Três Lagoes, Brazil on the 29th of May, 1983. He started training Jiu Jitsu from a young age (2001), largely encouraged by his father (Flavio Dias) and his mother (Sebastiana Garcia Dias). Starting off at a small gym run by Valdo Narciso (mainly known in the jiu jitsu community as "Boi" – Bull), Daniel started being regarded as a hot prospect due to his physical attributes and his competition prowess, so much that "Boi" agreed that the young athlete should train at a bigger and more competitive gym. It was then that Daniel Garcia began training with Rodrigo Feijão at his academy in Maringá.
At first Daniel Garcia would only train with Feijão every two months, to sharpen himself for competition, but as Daniel progressed in BJJ and transformed himself from prospect to reality, he decided to make the move and live in Maringá, where he could have high level training more regularly. Daniel received his well earned black belt in January 2010.
Daniel Garcia vs Luiz Serão

Daniel Garcia vs Daniel Cardoso