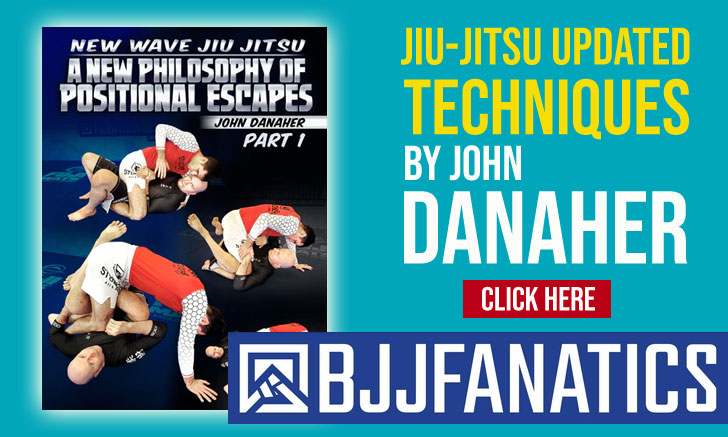 Paulo Tarcisio Jardim is a Brazilian Jiu Jitsu black belt under Leonardo Vieira, having fought for important teams such as Nine Nine and Checkmat in his competitive career. A regular medallist in BJJ events throughout the world, one of Tarcisio's big moments arrived in 2011 as he closed the finals of the Brazilian National Championship with his team mate Antonio Carlos Jr.
Tarcisio Jardim Jiu Jitsu
Full Name: Paulo Tarcísio Pessoa Jardim
Nickname: N/A
Lineage: Mitsuyo Maeda > Carlos Gracie > Helio Gracie > Rolls Gracie > Romero Cavalcanti > Leonardo Vieira > Tarcisio Jardim
Main Titles:
Brazilian Champion (2011)
9x State Champion – Paraíba (from 2001 to 2008, and 2010)
South American Champion (2008)
2x State Champion – North/Northeast (2002, 2009)
Brazilian National Silver Medallist (2011)
World Bronze Medallist (2006 brown)
Rio Open Bronze Medallist (2008)
SP Cup Bronze Medallist5 (2010)
World Pro Cup Trials 3rd Place – Gramado (2011)
Weight Division: Pesado (94kg)
Favourite Position: 100kg (Side Control)
Team/Association: Checkmat
Tarcisio Jardim Biography
Paulo Tarcisio was born on the 4th of July, 1983 in João Pessoa – State of Paraíba, Brazil. He started training Jiu Jitsu at the age of 15 due to his brother's influence (Jose Carlos), who wanted Tarcisio to learn how to defend himself. His brother did not practice BJJ himself but he had a friend that did, and it was at this friend's gym that Tarcisio started.
His first instructor was Nivaldo Cordeiro, a black belt under the legendary Ivan Gomes, but Paulo Tarcisio would soon move to a different gym run by Luiz Barboza. It was under Barboza's guidance that Paulo progressed through Jiu Jitsu's ranks, earning his blue, purple and brown belt at this academy. He also trained extensively with Helder Medeiros, one of the top instructors in the state of Paraíba. On on the 16th of February 2008, Leonardo Vieira and his brother Ricardo Vieira, two of the main Checkmat BJJ coaches awarded Paulo his black belt .
Tarcisio Jardim Grappling Record
11 WINS
BY POINTS


BY ADVANTAGES




BY SUBMISSION




BY DECISION




BY PENALTIES




BY DQ



2 SUBMISSIONS WINS
11 LOSSES
BY POINTS


BY ADVANTAGES




BY SUBMISSION




BY DECISION




BY PENALTIES




BY DQ



8 SUBMISSIONS LOSSES
#fad11b
Choke from back
13
1
Tarcisio Jardim Fight History
ID
Opponent
W/L
Method
Competition
Weight
Stage
Year
2656

T. Gaia

L
Choke
Brasileiro
100KG
F
2010
3517

Rodolfo Vieira

Rodolfo Vieira
L
Choke from back
European Open
94KG
SF
2012
4109

Alexandre Ceconi

Alexandre Ceconi
L
Choke
World Champ.
94KG
4F
2012
4257

Alexandre Ribeiro

Alexandre Ribeiro
L
Pts: 2x0
NoGi Worlds
100KG
SF
2012
4278

Bernardo Faria

Bernardo Faria
L
RNC
NoGi Worlds
ABS
4F
2012
4622

Roberto Alencar

Roberto Alencar
L
Submission
Pan American
88KG
SF
2013
5414

Luiz Panza

Luiz Panza
L
Points
Pan American
100KG
SF
2014
5671

Braulio Estima

Braulio Estima
L
Triangle
World Pro.
94KG
F
2014
5845

Leo Nogueira

Leo Nogueira
L
Pts: 2x0
World Champ.
100KG
4F
2014
6510

Andre Galvao

Andre Galvao
L
Armbar
European
ABS
SF
2015
7496

Tim Spriggs

Tim Spriggs
L
Katagatame
World Champ.
94KG
8F
2015
4097

Luiz Eduardo

W
Points
World Champ.
94KG
R1
2012
4104

Neiman Gracie

W
Points
World Champ.
94KG
R2
2012
4256

Antonio Peinado

Antonio Peinado
W
Points
NoGi Worlds
100KG
4F
2012
4271

Clark Gracie

Clark Gracie
W
Pts: 6x4
NoGi Worlds
ABS
8F
2012
4618

Diogo Silva

W
Points
Pan American
88KG
R1
2013
5407

Tiago Giussani

W
Adv
Pan American
100KG
R1
2014
5409

Tiago Giussani

W
N/A
Pan American
100KG
4F
2014
6488

Howon Jung

W
Submission
European
ABS
R2
2015
6501

Pedro Moura

W
Choke
European
ABS
R3
2015
6507

Renato Cardoso

Renato Cardoso
W
Pts: 0x0, Adv
European
ABS
4F
2015
7376

Matheus Diniz

Matheus Diniz
W
Pts: 0x0, Adv
World Champ.
ABS
R1
2015
Tarcisio Jardim vs Evandro Paes (1 part)

Tarcisio Jardim vs Evandro Paes (2 part)