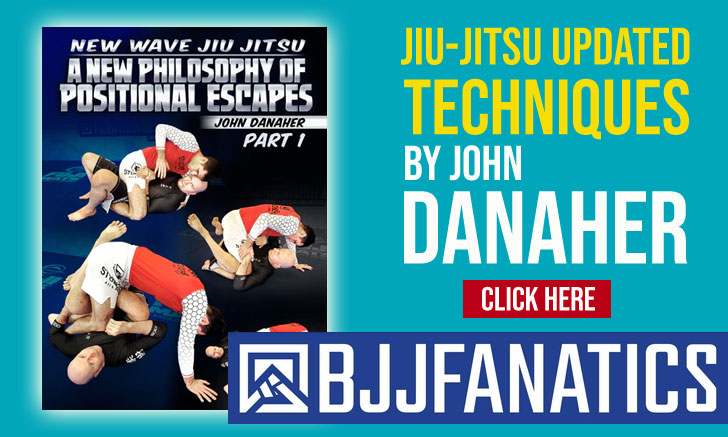 Ítallo Vilardo is a Brazilian jiu jitsu black belt under the illustrious Leonardo Castello Branco, well known in the grappling and mixed martial arts (MMA) circuits as one of the leading strength and conditioning experts in those fields. A former judo and jiu jitsu competitor who's been around combat sports since the mid 1980s, Vilardo based his training methods on his own experiences as well as years of research, being behind the success of numerous contact sports figures such as Felipe Costa, Caio Terra, Queixinho, Luan Carvalho, João Gabriel Rocha, Rodrigo "Comprido" Medeiros, Raphael Abi-Rihan, to name a few.
Ítallo Vilardo Jiu Jitsu
Full Name: Ítallo D'Antonio Fraga Vilardo
Nickname: n/a
Lineage: M. Maeda > Carlos Gracie > Carlson Gracie > F. Pinduka > Leo Castello Branco > Ítallo Vilardo
Main Achievements:
Brazilian National Champion (2001 blue)
#1 Ranked Competitor in Rio de Janeiro – FJJRio (2001 blue, 2002 purple, 2004 brown)
Favorite Position/Technique: n/a
Team/Association: Brasa
Ítallo Vilardo Biography
Ítallo Vilardo was born on April 29, 1980 in Rio de Janeiro – Brazil.
Ítallo started training martial arts early on, at the age of 4 through judo. The classes taught by Wellington Dias (also known as "Megaton") helped Vilardo be accepted in the Flamengo judo team at the age of 8. One of the best clubs in the country at the time. Judo remained in Ítallo's life for over 10 years, though he would lose interest in his teenage years and quit before finishing his black belt exam.
At 16 years of age, Inspired by Royce Gracie's wins in the early UFC's, Vilardo decided to join a jiu jitsu academy, chosing the famous coach Leonardo Castello Branco to take over his initiation in this martial art.
As a lower belt, Ítallo competed extensively, winning several important titles, but his repeated injuries prevented him from reaching his full potential. After surgeries on a few fingers, both knees, one of his feet and repeated shoulder injuries he drove away from the competitive side and focussed on finishing his degree on physical education, starting his course at the prestigious Universidade Estácio and later moving to Centro Universitario Metodista do Rio – Bennett as it was closer to the jiu jitsu academy and allowed him to continue training while finishing his degree.
Going through all jiu jitsu belts under Master Leo Castello Branco's guidance, Ítallo Vilardo was awarded his black belt on December 15, 2006. The importance of Vilardo was emphasised during the ceremony, by his instructor's symbolic gesture of tying his own belt around Ítallo's waist. Villardo would later assume control of the academy, once Castello Branco stepped away from jiu jitsu.
In 2008 Ítallo Vilardo started working with strength and conditioning expert Marcus Albuquerque (commonly known as "Marquinhos Tattoo") who helped prepare the Flamengo judo team (Vilardo's former club), his work with Albuquerque led him to start working with jiu jitsu athletes, first Felipe Costa, and shortly after Igor Silva and Raphael Abi-Rihan.
A great researcher of the human body, Villardo studied with the strength and conditioning team for the Cuban Olympic Boxing Squad, where he went further into understanding the science behind the resting periods in relation to a high end athlete's performance. He allied all the information learnt academically with his own mat experience, quickly becoming one of the most sought for S&C specialists in Brazil, working not only with jiu jitsu athletes, but also some of the top mixed martial arts (MMA) fighters in the sport.
Among Ítallo Vilardo's top jiu jitsu athletes are names such as: Felipe Costa, Caio Terra, Queixinho, Luan Carvalho, João Gabriel Rocha, Rodrigo "Comprido" Medeiros, Raphael Abi-Rihan, Samir Chantre, Ricardo De La Riva, Guga Campos, Erick Raposo, etc.
Among Ítallo Vilardo's top MMA athletes are names such as: Pedro Rizzo, Vitor Miranda, Raoni Barcelos, Yan Cabral, Junior "Besouro", Felipe Olivieri, Matheus Nicolau, etc.
Vilardo's S&C website: itallovilardo.com
Itallo Vilardo S&C for BJJ

Itallo Vilardo S&C for BJJ