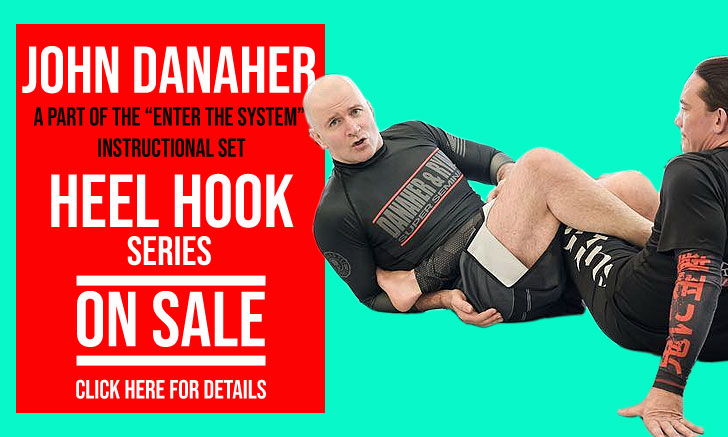 Servio Tulio Junqueira is a Brazilian jiu jitsu black belt under Felipe 'Preguiça' Pena, having also worked extensively with coaches Rômulo Barral, Claudio 'Caloquinha' Matos, Sergio Benini and Marcelo 'Uirapuru' Azevedo at Gracie Barra Belo Horizonte (GB – BH). Servio is also regarded as one of the top grapplers of his generation, a reputation he earned while competing in the brown belt division of the sport when he conquered numerous accolades in the sport's international circuit.
Servio Tulio Jiu Jitsu
Full Name: Servio Tulio C. Guimarães Junqueira
Nickname: N/A
Lineage: Mitsuyo Maeda > Carlos Gracie > Helio Gracie > Carlos Gracie Junior > Vinicius Magalhães (Draculino) > Marcelo Azevedo (Uirapuru) > Felipe Pena (Preguiça) > Servio Tulio
Main Achievements:
IBJJF Floripa Fall Int. Open Champion (2018)
IBJJF Belo Horizonte Winter Open Champion (2018)
IBJJF Rio Int. Open Champion (2018)
Main Achievements (Colored Belts):
IBJJF World No-Gi Champion (2017 brown)
ACB World Champion (2017 brown)
ACB World No-Gi Champion (2017 brown)
CBJJ Brazilian Team Nationals Champion (2016)
Marianas Grand Prix Champion (2017* brown)
UAEJJF No-Gi Grand Slam Champion – Rio (2016 brown)
IBJJF BH International Open Champion (2017/2016 brown)
IBJJF BH International No-Gi Open Champion (2017**/2016 brown)
IBJJF World No-Gi Championship 2nd Place (2015 purple)
ACB World Championship 2nd Place (2017* brown)
CBJJ Brasileiro No-Gi Championship 2nd Place (2016 brown, 2015 purple)
Favorite Position/Technique: Single Leg X
Weight Division: Peso Médio (82,30 kg / 181.5 lbs)
Team/Association: Gracie Barra
Servio Tulio Biography
Servio Tulio was born on November 21, 1993 in Belo Horizonte – the capital city of southeastern Brazil's Minas Gerais state.
While growing up Servio picked up a range of extra-curricular activities, from football (soccer), to judo, swimming as well as tennis a sport in which he competed at a high level from the age of 8 to 16, reaching #10 in the Brazilian national ranking for a short period.
On May 2009 Tulio finally reached out for jiu jitsu, a martial art he started by influence of his older brother (Onofre), someone Servio had always looked up to and who already trained BJJ. At the time Servio joined a gym under the pretext of lifting weights and returning to swimming, but he soon got bored of both and switched his membership to grappling at Gracie Barra Belo Horizonte.
After a little over 1.5 years of jiu jitsu training, shortly after receiving his blue belt, Servio moved to Australia on a student exchange program, staying in The Land Down Under for 6 months. Upon his return to Belo Horizonte, Tulio picked up training again and decided to compete more often in BJJ's national and international circuits.
Given that his fellow team mate and townsman  Felipe Pena (Preguiça) was one of the most active athletes in the sport, and since Servio already knew Felipe having been a classmate of his brother (Fernando), Tulio started interacting with Pena. The travelled and competed together regularly and with time Tulio became a part of Preguiça's classroom as much as of GB – BH.
As time went by Pena became incumbent of Servio's promotions, which included his purple, brown and black belts. The latter of which taking place on December 2017.
Servio Tulio Grappling Record
22 WINS
BY POINTS


BY ADVANTAGES




BY SUBMISSION




BY DECISION




BY PENALTIES




BY DQ



11 SUBMISSIONS WINS
#86e620
Choke from back
27
3
#d1212a
Bow and arrow
9
1
9 LOSSES
BY POINTS


BY ADVANTAGES




BY SUBMISSION




BY DECISION




BY PENALTIES




BY DQ



1 SUBMISSION LOSSES
Servio Tulio Fight History
ID
Opponent
W/L
Method
Competition
Weight
Stage
Year
15704

Renato Canuto

Renato Canuto
L
Pts: 9x0
Marianas Open
81KG
SF
2018
15706

Masahiro Iwasaki

Masahiro Iwasaki
L
Pts: 2x0
Marianas Open
81KG
3RD
2018
15768

Adriano Araujo

L
Pts: 2x0
WP Br Qualifier
77KG
SF
2018
15928

Felipe Cesar

Felipe Cesar
L
Adv
Brasileiro
82KG
8F
2018
16209

Jaime Canuto

Jaime Canuto
L
Pts: 4x4, Adv
World Champ.
82KG
R2
2018
16345

Otavio Nalati

L
Referee Decision
BH Winter Open
ABS
F
2018
16478

Philippe Pomaski

L
Submission
ACBJJ World
85KG
4F
2018
17310

Pedro Conti

L
Adv
Brasileiro NoGi
85KG
F
2018
18170

Mauricio Oliveira

Mauricio Oliveira
L
Pts: 2x2, Adv
NoGi Worlds
85KG
R2
2018
15355

Marcelo Henrique

W
Choke from back
Floripa Fall Open
82KG
R1
2018
15357

Frederico Pinto

W
Pts: 4x2
Floripa Fall Open
82KG
4F
2018
15359

Yago Espindola

W
Pts: 9x0
Floripa Fall Open
82KG
SF
2018
15360

Matheus Knorr

W
Choke from back
Floripa Fall Open
82KG
F
2018
15511

Andre Costa

W
Bow and arrow
Rio Open
82KG
R1
2018
15513

Matheus Linhares

W
RNC
Rio Open
82KG
R1
2018
15518

Ygor Dantas

W
Choke from back
Rio Open
82KG
SF
2018
15519

Alexandre Cavaliere

Alexandre Cavaliere
W
Short choke
Rio Open
82KG
F
2018
15700

Michael Liera

Michael Liera
W
Pts: 4x2
Marianas Open
81KG
4F
2018
15920

Chairo Olimpio

W
Points
Brasileiro
82KG
R1
2018
16195

Magid Hage

W
Pts: 6x4
World Champ.
82KG
R1
2018
16339

Maikon Vinicius

W
Toe hold
BH Winter Open
88KG
4F
2018
16340

Abner Souza

W
Pts: 2x0
BH Winter Open
88KG
F
2018
16343

Ygor Dantas

W
Toe hold
BH Winter Open
ABS
4F
2018
17303

Moises Fernandes

W
RNC
Brasileiro NoGi
85KG
8F
2018
17305

Christopher Biude

W
RNC
Brasileiro NoGi
85KG
4F
2018
17308

Victor Neves

W
Pts: 9x0
Brasileiro NoGi
85KG
SF
2018
19125

Francisco Cuneo

W
RNC
ADCC SP Trials
77KG
R1
2019
19127

Marcelo Mafra

Marcelo Mafra
W
Pen
ADCC SP Trials
77KG
R2
2019
19131

Gabriel Rollo

Gabriel Rollo
W
Referee Decision
ADCC SP Trials
77KG
4F
2019
19132

Gabriel Alves

W
N/A
ADCC SP Trials
77KG
SF
2019
19133

Jeferson Guaresi

W
Referee Decision
ADCC SP Trials
77KG
F
2019
Servio Tulio @ACB JJ (2017)