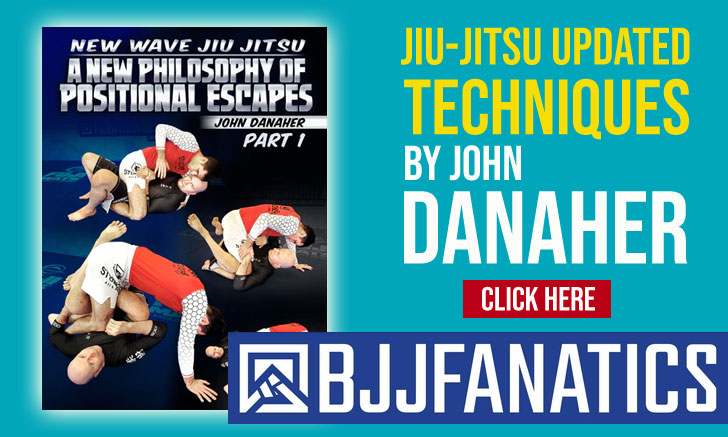 One of the true martial arts legends, Renzo Gracie is a Jiu Jitsu black belt from the famous Gracie family. A fantastic coach that has produced  several renowned black belts, Renzo Gracie primarily excelled as a competitor in the 1990's winning important tournaments such as the ADCC (Abu Dhabi Combat Club) and several MMA fights in Japan, Brazil and US. Renzo Gracie was also the main protagonist of a famous documentary about his life as a fighter named: Legacy.
Renzo Gracie Jiu Jitsu
Full Name: Renzo Gracie
Lineage: Mitsuyo Maeda > Carlos Gracie Sr. > Helio Gracie > Carlos Gracie Junior > Renzo Gracie
Nickname: N/A
Main Achievements (BJJ/ MMA/ Grappling)
ADCC champion (1998 and 2000)
Copa Atlantico Sul Champion (1988, 1989, 1990, 1991, 1994)
Favorite Technique: Guillotine
Weight Division: Peso Medio (82kg/181lbs)
Team/Affiliation: Renzo Gracie BJJ
Renzo Gracie Biography
Renzo was born on March 11, 1967, in Rio de Janeiro – Brazil. He is the grandson of Gracie Jiu Jitsu founder Carlos Gracie and son of 9th Dan BJJ black belt Robson Gracie, brother to Ralph and Ryan Gracie. Like most men in the Gracie family,  Renzo started training Jiu Jitsu as an infant. He had formal instructor from many of the Gracie patriarchs, but to of his biggest influences were the legendary Rolls Gracie and Carlos Gracie Jr (the man who later awarded him his black belt).
The Renzo Gracie name is also a synonym of Vale-Tudo, the famous No Holds Barred style of fighting in Brazil that originated today's Mixed Martial Arts (MMA). Renzo's first official fight was at the age of 25 in the Gracie Vale Tudo Challenge were he submitted his opponent Luiz Augusto Alvareda by rear naked choke.
Renzo pursued his fighting career moving to the US to compete where the sport was gaining recognition after the early UFC's, he also opened his own academy in New York, a gym that rapidly became a reference in America and the world for high quality Jiu Jitsu. From this same academy Renzo Gracie forged fighters such as Matt Serra, John Danaher, Ricardo Cachorão, Shawn Williams, Jerry Rinaldi and many, many others.
After a successful victory over the famous Russian fighter Oleg Taktarov, Renzo was invited to defend the Gracie surname in Japan, a challenge Renzo grabbed with both hands. He went on to fight and be successful at the prestigious Pride FC.
Even though Renzo had spent most of his later years as a coach in his academy in New York, he never retired officially from competition, and in 2010 he signed a contract with the UFC at the age of 43, fighting Matt Hughes one of the most dominant UFC champions of all time on his first fight for the organization. Renzo was out classed and lost due to a TKO on the 3rd round showing many signs of ring rust due to his long inactivity period.
Renzo Gracie Grappling Record
14 WINS
BY POINTS


BY ADVANTAGES




BY SUBMISSION




BY DECISION




BY PENALTIES




BY DQ



4 SUBMISSIONS WINS
#86e620
Bread cutter
25
1
5 LOSSES
BY POINTS


BY ADVANTAGES




BY SUBMISSION




BY DECISION




BY PENALTIES




BY DQ



0 SUBMISSION LOSSES
Renzo Gracie Fight History
ID
Opponent
W/L
Method
Competition
Weight
Stage
Year
55

Wallid Ismail

Wallid Ismail
L
Pts: 6x0
Desafio WxR
82KG
SPF
1993
325

Egan Inoue

Egan Inoue
L
Pts: 2x0
ADCC
88KG
4F
1999
781

Marcelo Garcia

Marcelo Garcia
L
Pts: 9x0
ADCC
77KG
4F
2003
1176

Pablo Popovitch

Pablo Popovitch
L
Pts: 4x0
ADCC
77KG
R1
2005
3320

Mario Sperry

Mario Sperry
L
Pts: 2x0
ADCC
ABS
SPF
2011
54

De La Riva

W
Adv
Brasileiro
76KG
NA
1993
61

Alexandre Paiva

Alexandre Paiva
W
Referee Decision
Atlantico Sul
82KG
SF
1994
62

Rogerio

W
Bread cutter
Atlantico Sul
82KG
F
1994
153

Frank Trigg

W
Referee Decision
ADCC
77KG
R1
1998
157

Rodrigo Modrias

W
Pts: 3x0
ADCC
77KG
4F
1998
159

Fabiano Iha

W
Pts: 3x0
ADCC
77KG
SF
1998
161

Luis Brito

W
Guillotine
ADCC
77KG
F
1998
322

Fan Yi

W
Submission
ADCC
88KG
R1
1999
415

Dennis Hallman

W
Pts: 7x0
ADCC
77KG
R1
2000
421

Israel Albuquerque

W
Pts: 3x0
ADCC
77KG
4F
2000
424

Marcio Feitosa

Marcio Feitosa
W
Guillotine
ADCC
77KG
SF
2000
426

JJ Machado

JJ Machado
W
Adv
ADCC
77KG
F
2000
522

Chris Brown

W
Adv
ADCC
88KG
R1
2001
778

G. Sotiropoulos

W
Points
ADCC
77KG
R1
2003
6219

Sakuraba

D
---
Metamoris 5
ABS
SPF
2014
Renzo Gracie Legacy (Trailer)