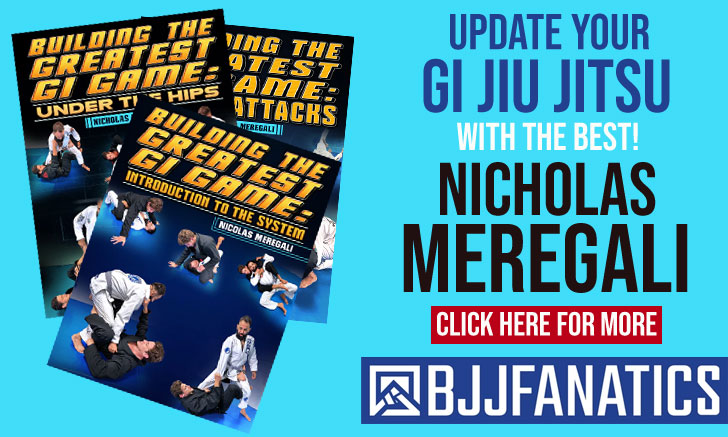 Ralph Gracie is a former no-holds-barred fighter and jiu-jitsu competitor, as well as the founder of the Ralph Gracie Academy, an association with several gyms around the world. Ralph is also a member of the Gracie Family, a clan well known for its close relationship with martial arts and grappling in particular, and the grandson of Gracie Jiu-Jitsu founder Carlos Gracie; son of Master Robson Gracie and brother to the legendary Renzo Gracie and Ryan Gracie. More recently (2018), Ralph's reputation as a trouble-maker resurfaced after he assaulted a fellow jiu-jitsu instructor and former team-mate (Flávio Almeida) at a grappling event – check here for more details – actions that earned him a conviction and a sentence of six months in jail on January 2020.
Ralph Gracie Jiu-Jitsu
Full Name: Ralph Gracie
Nickname: "The Pitbull" nickname came from his No-Holds-Barred (Vale Tudo) days. Ralph used to fight at the Extreme Fighting show, when the promoters saw his tenacity on display they nicknamed him "Pitbull", the name stuck and became his trademark.
Lineage: Carlos Gracie Sr. > Helio Gracie > Carlos Gracie Junior > Ralph Gracie
Main Achievements:
Rio de Janeiro State Champion
Rio Sports Centre Champion
Torneio do Grajáu Champion
Associação Atlética Banco do Brasil  – AABB Tournament Champion (open weight)
Favorite Position/Technique: Mount.
Weight Division (BJJ): Peso Leve (76kg/167lbs).
Team/Association: Ralph Gracie Jiu-Jitsu.
Ralph Gracie Biography
Ralph Gracie was born on May 25, 1971, in Rio de Janeiro, Brazil. He is the son of Robson Gracie and the brother of 11 Gracies, including BJJ black belts Renzo, Charles, and Ryan Gracie.
Ralph was raised in a family of fighters and naturally began training when he was still a toddler, although – according to several interviews given to different media outlets – he did not take the sport seriously until he reached thirteen years of age.
Ralph followed through the Gracie's strict Jiu-Jitsu regime; in fact, when growing up the only "privilege" that wasn't taken away from him when he was grounded by his parents was the Jiu-Jitsu training. Ralph was also incredibly strong for his size; a testament to his strength was one episode on a beach in Rio de Janeiro when he was 16 years old. As Ralph, his girlfriend, and the girlfriend's cousin were watching a surfing tournament a large man came up to them and started making advances towards the girls; the man ignored the skinny young Ralph insulting him which led Ralph to knock the man out with one single punch, leaving everyone dumbfounded. This episode was told by different witnesses at the time.
Like his brother Renzo Gracie, Ralph trained extensively with his uncle Carlos Gracie Junior in the early days of Gracie Barra becoming a strong representative of the team in many tournaments around the Rio de Janeiro area. It was his uncle who awarded Ralph his black belt in the family trade.
In the early 1990s, Ralph Gracie started making a name for himself amongst the No-Holds-Barred circuit, being invited to fight at the Extreme Fighting Championships abroad. After one successful bout on US soil, the organization made an event in an Indian Reserve in Canada. The event was deemed illegal by the Canadian government, but as the law could not arrest anyone inside the reserve the police waited until all competitors were back from the show resting in their hotel in Montreal to arrest them. Several organizers and fighters were taken in, but Ralph managed to stay cool (unlike his friend Nino Schembri who wanted to jump out of the 5th-floor window holding on to a rope of tied up blankets), they found a different room where the police didn't bother to check and avoided detention.
In the 1990s Ralph Gracie moved to the San Francisco Bay Area after an invitation of his cousin Cesar Gracie. Ralph had visited the States on a number of occasions for fights and seminars and liked the idea of living in the US, once the invitation was made it was immediately accepted, he moved in and partnered up with Cesar, years later Ralph opened a gym of his own where he built a very solid competition team in the region.
Ralph Gracie Highlight