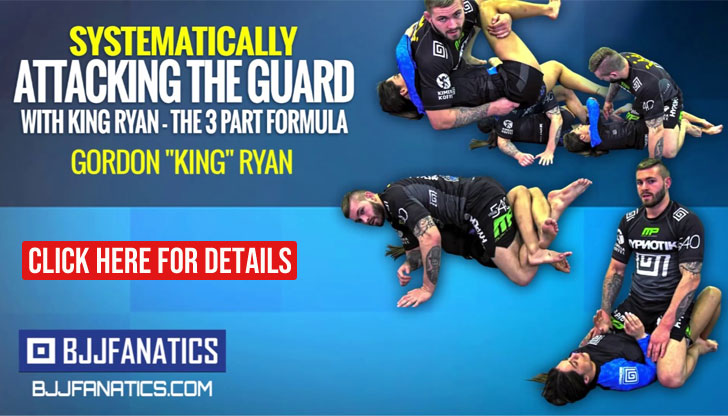 Eddie Cummings is a jiu-jitsu black belt under John Danaher, who is widely recognized as the first big name to emerge from a grappling workgroup named the Danaher Death Squad (DDS), out of Renzo Gracie's Academy in New York City. Cummings is also known as a revolutionary figure in this sport, particularly for his contribution in improving positions such as the heel hook, saddle (411) and ashi garami for submission grappling having won several important tournaments with this maneuver, more so in the 'submission only' rule-set. This includes wins at Polaris Jiu Jitsu Invitational and the Eddie Bravo Invitational (EBI).
Eddie Cummings Jiu Jitsu
Full Name: Edward Cummings
Nickname: "Wolverine" – with regards to his nickname, Cummings mentioned on his Instagram account, "They ask me why people call me Wolverine. It's because I am small, furry and mean spirited" (source).
Lineage: Mitsuyo Maeda > Carlos Gracie (Sr) > Hélio Gracie > Carlos Gracie Junior > Renzo Gracie > John Danaher > Eddie Cummings
Main Achievements:
1st Place EBI 4 – 145 lbs Invitational (2015)
1st Place EBI 7 – 145 lbs Invitational (2016)
1st Place ADCC US East Coast Trials (2015)
Polaris Invitational 2 Superfight Winner (2015)
2nd Place EBI 10 – 135 lbs Invitational (2016)
3rd Place EBI 3 – 170 lbs Invitational (2015)
* Absolute
** Weight and absolute
Favorite Position/Technique: Outside heel hook
Weight Division: 145lbs
Team/Association: N/A
Eddie Cummings Biography
Edward Cummings was born in New York, United States of America on October 1984.
By his own admission, Cummings was not a very "sporty" kid while growing up. His interest in jiu-jitsu started while studying physics at Stony Brook University during the late 2000s, an institution that ran a grappling class in the basement of its racquetball courts.
Krishna Mirjah was Cumming's first coach at SBU, a jiu-jitsu instructor who focused predominantly on the no-gi facet of the sport. Mirjah instilled in Cummings the interest for competition, later awarding the "Wolverine" his blue belt after a few strong performances at local grappling tournaments.
After 3 years training at Stony Brook University, Cummings moved to the New York City for school purposes, joining Renzo Gracie's academy as a blue belt.
Although Cummings already had some basic knowledge of leg locks coming into RGA, the drive to specialize in that aspect of jiu-jitsu was galvanized by a win over East Coast grappling veteran Mark Ramos in 2013 at Grappler's Quest World Series of Grappling tournament. An event Eddie won in his weight class and reached second in the advanced open weight division.
The desire to study lower limb submissions was fully met by John Danaher's knowledge on the subject – RGA's assistant instructor. Under Danaher's guidance, Cummings became one of the most feared grapplers in submission only's competitive circuit. His many achievements on the mats earned Eddie his black belt on January 2015, approximately 5 years after he first started training.
Photo was taken by Callum Medcraft of Jiu Jitsu Style at Polaris 2 (2015).
Eddie Cummings Grappling Record
25 WINS
BY POINTS


BY ADVANTAGES




BY SUBMISSION




BY DECISION




BY PENALTIES




BY DQ



21 SUBMISSIONS WINS
#214eb8
Inside heel hook
43
9
#86e620
Outside heel hook
38
8
3 LOSSES
BY POINTS


BY ADVANTAGES




BY SUBMISSION




BY DECISION




BY PENALTIES




BY EBI/OT



1 SUBMISSION LOSSES
#214eb8
Triangle armbar
100
1
Eddie Cummings Fight History
Eddie Cummings Highlight

Eddie Cummings vs Enrico Cocco

Eddie Cummings vs Josh Hayden

Eddie Cummings Polaris Interview