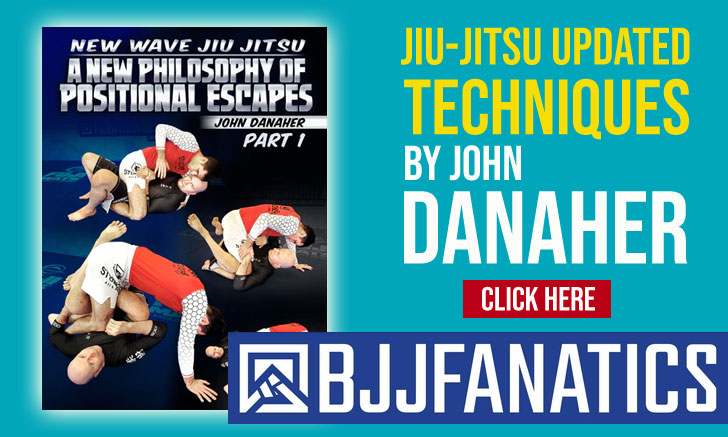 Eduardo Avelar de Carvalho is a Brazilian jiu-jitsu black belt under Leandro Escobar (Tatu), who also worked extensively with coach Luis Carlos Tabinha under the Soul Fighters / Double Five grappling team banner, an association he represented from his childhood all the way up to his professional status. Avelar earned the reputation of being one of the top lightweights of his generation while competing in the lower belt divisions of the sport, where he conquered important tournaments of the International Brazilian Jiu-Jitsu Federation (IBJJF) world circuit.
Eduardo Avelar Jiu-Jitsu
Full Name: Eduardo Avelar de Carvalho
Nickname: Eduardo is referenced as "Zero Nove" by his training partners, which means "09" in Portuguese, a reference to a character of the Brazilian movie Elite Squad. The character had a stoic disposition, much like Avelar, who, even as a young competitor, never celebrated his wins, a trait that earned him the nickname as an orange belt.
Lineage: Carlos Gracie > Helio Gracie > Carlson Gracie > Crézio de Souza > André Almeida >Leandro Escobar > Eduardo Avelar
Main Achievements:
1st Place IBJJF American Nationals NOGI (2023)
2nd Place IBJJF American Nationals (2021)
2nd Place IBJJF South American Championship NOGI (2019**)
3rd Place IBJJF Pan Championship (2023)
3rd Place IBJJF South American Championship (2020)
3rd Place IBJJF American Nationals (2021* / 2023)
Main Achievements (Colored Belts):
1st Place IBJJF South Brazilian Championship (2019 brown)
1st Place IBJJF South Brazilian Championship NoGi (2019 brown)
1st Place CBJJ Brazilian Team Nationals (2018 brown)
1st Place CBJJ Brazilian Nationals Kids (2012)
1st Place IBJJF European Open Juvenile 2 (2016** blue)
2nd Place IBJJF World Championship (2019 brown)
2nd Place CBJJ Brazilian Nationals NOGI (2018 brown)
3rd Place CBJJ Brazilian Nationals Juvenile (2014 blue)
* Absolute
** Weight and absolute
Favorite Position/Technique: Open Guard
Weight Division: Peso Leve (76,00 kg / 168.0 lbs)
Team/Association: Double Five
Eduardo Avelar Biography
Eduardo Avelar was born on February 19, 1997, in the neighborhood of Rio Comprido, in the north zone of Brazil's Rio de Janeiro.
A sporty kid from an early age, Eduardo practiced an array of sports during his childhood, activities such as football (soccer) and skateboarding, eventually finding his way to jiu-jitsu at the age of 8, which he started at the same gym where he already trained judo.
Avelar trained judo and jiu-jitsu simultaneously for a few years, with BJJ's tuition being led by coach Luis Carlos. Eventually, Eduardo's judo coach had to leave the school, with the young Rio de Janeiro native devoting all his extra-curricular time to perfecting his ground fighting skills from then on.
At the age of 16, Eduardo Avelar started traveling outside of his home state to compete in jiu-jitsu, with his first international win coming at the age of 17, in Portugal, at the European International Open, one of grappling's top events. A tournament he won in his weight and the open-weight classes as a blue belt, a performance that led him to seek the professional route.
Luis Carlos, a black belt under Rafael Formiga – co-founder of the Soul Fighters team, led Eduardo Avelar all the way up to his brown belt, at which point Avelar's tuition was shared with Leandro "Tatu" Escobar, one of the Soul Fighter's team's senior coaches and leader of the Soul Fighters Headquarters in Rio de Janeiro.
As a brown belt, Eduardo had one of his brightest periods, earning medals at the South American, Brazilian Team National and World Jiu-Jitsu Championships, after which he earned his black belt from the hands of coach Tatu, while standing on the podium of the "mundial", in June 2019.
Eduardo Avelar Grappling Record
65 WINS
BY POINTS


BY ADVANTAGES




BY SUBMISSION




BY DECISION




BY PENALTIES




BY DQ



31 SUBMISSIONS WINS
#86e620
Choke from back
19
6
#5AD3D1
Bow and arrow
13
4
#f58822
Inside heel hook
3
1
#ff9124
Outside heel hook
3
1
#fad223
Violin armlock
3
1
43 LOSSES
BY POINTS


BY ADVANTAGES




BY SUBMISSION




BY DECISION




BY PENALTIES




BY DQ



21 SUBMISSIONS LOSSES
#214eb8
Choke from back
19
4
#5AD3D1
Inside heel hook
14
3
#224aba
Cachecol choke
5
1
#ff9124
Straight ankle lock
5
1
#22c9a5
Choke from mount
5
1
#fad223
Crucifix choke
5
1
Eduardo Avelar Fight History
ID
Opponent
W/L
Method
Competition
Weight
Stage
Year
21089

Ygor Rodrigues

Ygor Rodrigues
L
Points
BH Winter Open
76KG
4F
2019
21110

Otavio Nalati

L
Points
BH Winter Open
ABS
4F
2019
21674

Victor Silverio

Victor Silverio
L
Referee Decision
Grand Slam LA
77KG
R1
2019
21939

Guthierry Barbosa

Guthierry Barbosa
L
Armbar
Phoenix Open
82KG
F
2019
21951

Mathias Luna

Mathias Luna
L
Triangle
Phoenix Open
ABS
SF
2019
22104

Natan Chueng

Natan Chueng
L
Pts: 2x0
Curitiba SPO
76KG
F
2019
22369

Fabio Caloi

Fabio Caloi
L
Armbar
South American NG
73KG
F
2019
22382

Marcelo Gomide

Marcelo Gomide
L
Pts: 2x0
South American NG
ABS
F
2019
22770

Max Lindblad

Max Lindblad
L
Choke from mount
Berlin Open
82KG
F
2019
23375

Leonardo Lara

Leonardo Lara
L
Crucifix choke
Curitiba SO
82KG
F
2020
23394

Pedro Agrizzi

Pedro Agrizzi
L
Adv
Curitiba SO
ABS
R1
2020
23690

Felipe Cesar

Felipe Cesar
L
Pts: 4x2
Houston WO
82KG
F
2020
24260

Diego Oliveira

Diego Oliveira
L
Pts: 6x2
Rio Challenge
77KG
F
2020
24534

Jonata Gomes

Jonata Gomes
L
Referee Decision
CJJD S. Americano
ABS
SF
2020
24696

Ygor Rodrigues

Ygor Rodrigues
L
Pts: 6x4
Grand Slam RJ
77KG
R1
2020
24919

Alex Sodre

Alex Sodre
L
Referee Decision
South American
76KG
SF
2020
25206

Arnaldo Maidana

Arnaldo Maidana
L
RNC
Dallas Open
100KG
F
2021
25801

Tainan Dalpra

Tainan Dalpra
L
Armbar
Houston Open
82KG
F
2021
25831

Oliver Taza

Oliver Taza
L
Inside heel hook
Houston NGO
79KG
SF
2021
25848

Bruno Matias

Bruno Matias
L
Inside heel hook
Houston NGO
ABS
SF
2021
26122

PJ Barch

PJ Barch
L
RNC
NoGi Pan Am.
79KG
R1
2021
26630

Rafael Lovato

Rafael Lovato
L
Choke
Oklahoma Open
ABS
SF
2021
26635

James Partridge

L
Inside heel hook
Oklahoma NGO
79KG
F
2021
26674

Ronaldo Junior

Ronaldo Junior
L
Choke from back
American Nats
82KG
SF
2021
27595

Ronaldo Junior

Ronaldo Junior
L
Choke from back
Pan American
82KG
4F
2021
29040

Mathias Luna

Mathias Luna
L
Pts: 0x0, Adv
JJ CON
82KG
SF
2021
29520

Isaque Bahiense

Isaque Bahiense
L
N/A
World Champ.
82KG
8F
2021
30789

Andy Murasaki

Andy Murasaki
L
Pts: 8x2
Dallas Open
82KG
F
2022
30803

Bryan Peterson

L
Points
Dallas Open
ABS
R1
2022
31676

Tainan Dalpra

Tainan Dalpra
L
Choke from back
Pan American
82KG
4F
2022
32761

Mathias Luna

Mathias Luna
L
Pts: 2x0
Houston Open
82KG
SF
2022
32939

Ronaldo Junior

Ronaldo Junior
L
Choke from back
World Champ.
82KG
8F
2022
34528

Breno Maciel

L
Adv
Chicago SMO
82KG
F
2022
34731

Tainan Dalpra

Tainan Dalpra
L
Toe hold
JJ Con
82KG
F
2022
35541

Michael Langhi

Michael Langhi
L
Referee Decision
NoGi Pan
79KG
8F
2022
36848

Andy Murasaki

Andy Murasaki
L
Injury
NoGi Worlds
79KG
4F
2022
37318

Rolando Samson

Rolando Samson
L
Choke
Austin WO
82KG
SF
2023
38412

Pedro Maia

Pedro Maia
L
Cachecol choke
Pan American
82KG
SF
2023
39866

Sebastian Guevara

L
N/A
Houston Open
82KG
SF
2023
39908

Guilherme Augusto

Guilherme Augusto
L
Armbar
Houston Open
ABS
SF
2023
40284

Tarik Hopstock

Tarik Hopstock
L
Straight ankle lock
World Champ.
82KG
8F
2023
41140

Mathias Luna

Mathias Luna
L
Pts: 4x2
American Nats
82KG
SF
2023
42486

Andy Varela

Andy Varela
L
Pts: 2x0
EUG JJB
82KG
4F
2023
21109

Flavio Gilli

W
Points
BH Winter Open
ABS
R1
2019
21937

Thiago Lemos

W
Points
Phoenix Open
82KG
SF
2019
21946

I. Abdulhamid

W
Pts: 8x2
Phoenix Open
ABS
R1
2019
21949

Thiago Lemos

W
Choke from back
Phoenix Open
ABS
4F
2019
22101

Luciano Bernert

W
Pts: 3x0
Curitiba SPO
76KG
4F
2019
22103

Djalma Santana

W
RNC
Curitiba SPO
76KG
SF
2019
22366

Douglas Goncalves

W
Pts: 10x0
South American NG
73KG
4F
2019
22367

Marco Queiroz

W
Pts: 2x0
South American NG
73KG
SF
2019
22379

Marcelo Fagundes

W
Pts: 6x0
South American NG
ABS
4F
2019
22381

Felipe Bezerra

Felipe Bezerra
W
Adv
South American NG
ABS
SF
2019
22769

Petr Mamaev

W
RNC
Berlin Open
82KG
SF
2019
22777

Petr Mamaev

W
RNC
Berlin NGO
85KG
SF
2019
22778

Jacopo Pasquini

W
RNC
Berlin NGO
85KG
F
2019
23369

Bruno Tosto

W
Choke from back
Curitiba SO
82KG
R1
2020
23372

Ronieri Silva

W
Footlock
Curitiba SO
82KG
4F
2020
23373

Breno Maciel

W
Pts: 2x0
Curitiba SO
82KG
SF
2020
23687

N/A

W
Choke from back
Houston WO
82KG
SF
2020
23689

Romualdo Andrade

W
Points
Houston WO
82KG
SF
2020
24252

Vinicius Torres

W
Armbar
GP Rio
ABS
R1
2020
24255

Matheus Vieira

W
RNC
Rio Challenge
77KG
4F
2020
24259

Darlan Casaca

W
RNC
Rio Challenge
77KG
SF
2020
24533

Matheus Vieira

W
Bow and arrow
CJJD S. Americano
ABS
4F
2020
24910

Darlan Casaca

W
Points
South American
76KG
R1
2020
24916

Vinicius Pereira

Vinicius Pereira
W
Referee Decision
South American
76KG
4F
2020
25205

Parick Goncalves

W
Pts: 0x0, Adv
Dallas Open
100KG
SF
2021
25781

Adrian Uribe

W
Bow and arrow
NAGA
N/A
F
2021
25782

Rob. Anderson

W
Pts: 4x0
NAGA NG
N/A
F
2021
25799

Alexander Lane

W
Pts: 10x2
Houston Open
82KG
SF
2021
25830

Thiago Graca

W
Pts: 4x0
Houston NGO
79KG
4F
2021
25845

Joshua Guerra

W
Inside heel hook
Houston NGO
ABS
4F
2021
26231

Jonathan Roberts

W
Cross choke
Memphis Open
82KG
SF
2021
26233

Eric Ingram

W
Bow and arrow
Memphis Open
82KG
F
2021
26244

Eric Ingram

W
Kimura
Memphis NGO
85KG
SF
2021
26245

Joshua McKinney

W
Outside heel hook
Memphis NGO
85KG
F
2021
26625

Matheus Oliveira

W
Armbar
Oklahoma Open
82KG
F
2021
26628

Matheus Galvao

W
Armlock
Oklahoma Open
ABS
4F
2021
26634

Josh Davies

W
RNC
Oklahoma NGO
79KG
SF
2021
26670

Ross Daniel

W
Pts: 10x2
American Nats
82KG
4F
2021
26998

Brian Beaury

Brian Beaury
W
Choke from back
Orlando Open
82KG
SF
2021
26999

Lucas Valle

W
Referee Decision
Orlando Open
82KG
F
2021
27580

Gregory Paulino

W
Armbar
Pan American
82KG
R1
2021
27587

Caio Caetano

Caio Caetano
W
Pts: 18x10
Pan American
82KG
8F
2021
29032

Chris Gabrielson

W
Triangle
JJ CON
82KG
R1
2021
29037

Yue Goh

W
Choke from back
JJ CON
82KG
4F
2021
29512

Rehan Muttalib

W
Pts: 0x0, Adv
World Champ.
82KG
R1
2021
29970

Matheus Oliveira

W
Pts: 0x0, Adv
Austin WO
82KG
SF
2022
29972

Celso Ricardo

W
DQ
Austin WO
82KG
F
2022
30785

Raymond Mugica

W
Violin armlock
Dallas Open
82KG
4F
2022
30787

Carlos Castro

W
Referee Decision
Dallas Open
82KG
SF
2022
31671

Kauan Barboza

Kauan Barboza
W
Bow and arrow
Pan American
82KG
R2
2022
32757

Rehan Muttalib

W
Points
Houston Open
82KG
4F
2022
32931

Clay Mayfield

W
Pts: 2x0
World Champ.
82KG
R1
2022
34527

Joshua McKinney

W
Pts: 2x0
Chicago SMO
82KG
SF
2022
34726

Luis Henrique

W
Cross choke
JJ Con
82KG
4F
2022
34730

Joshua Mckinney

W
Choke from back
JJ Con
82KG
SF
2022
34799

Francisco Cuneo

Francisco Cuneo
W
Pts: 2x0
JJ Con NG
79KG
SF
2022
34800

Joshua Bacallao

W
Pts: 4x0
JJ Con NG
79KG
F
2022
36841

Joshua Bacallao

W
Referee Decision
NoGi Worlds
79KG
8F
2022
38403

Kauan Barboza

Kauan Barboza
W
Pts: 8x6
Pan American
82KG
R1
2023
38408

Tarik Hopstock

Tarik Hopstock
W
Pts: 2x0
Pan American
82KG
4F
2023
39902

Michael Aaron

W
Choke
Houston Open
ABS
R1
2023
39906

Bruno Matias

Bruno Matias
W
Pts: 13x2
Houston Open
ABS
4F
2023
41138

Michael Laci

W
Armbar
American Nats
82KG
4F
2023
41212

Francisco Cuneo

Francisco Cuneo
W
Referee Decision
American NNG
79KG
SF
2023
41214

Andy Varela

Andy Varela
W
Pts: 2x0
American NNG
79KG
F
2023