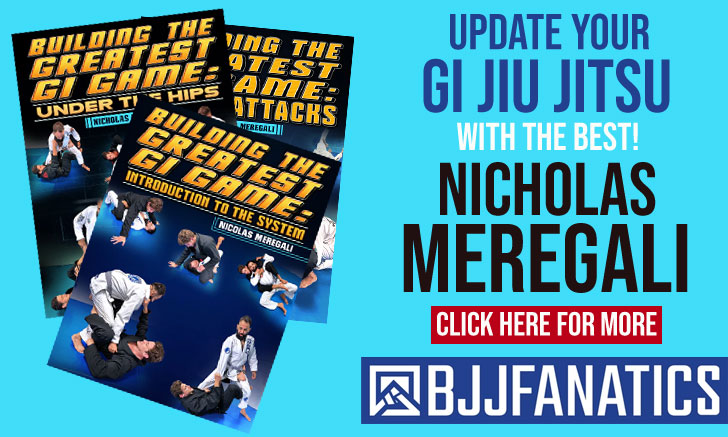 Rolls Gracie was one of the most important members for jiu jitsu in the Gracie family, being the clan's champion in the 1970's. Regarded by many as the father of modern day jiu jitsu, a label that stuck thanks to his ideas on cross training in different grappling arts, Rolls is arguably the most influential figure in the history of the sport, having affected most of the following generations in jiu jitsu, including great practitioners and instructors such as "Carlinhos" Gracie (founder of Gracie-Barra), Rickson Gracie (BJJ legend), Royce Gracie (UFC Hall of Fame), Romero Cavalcanti (Founder of Alliance BJJ team) and many others.
Rolls Gracie Jiu Jitsu
Full Name: Rolls Gracie
Nickname: —
Lineage: Mitsuyo Maeda > Carlos Gracie > Helio Gracie > Rolls Gracie
Main Achievements: 
Campeonato de Jiu Jitsu da Guanabara Champion (1973, 1974 weight and absolute)
Brazilian National Wrestling Champion (1975 – freestyle)
Pan American Wrestling Champion (1979 – freestyle)
Pan American Sambo Champion (1979)
Pan American Sambo 3rd Place (1980)
Weight Division: Feather 64Kg/141lb
Team/Association: Academia Gracie
Rolls Gracie Biography
Rolls Gracie was born on the 28 of March, 1951. He was the son of Gracie Jiu Jitsu founder Carlos Gracie, although he was raised for the most part by his uncle, Helio Gracie, at Carlos' request (as did most of Carlos' children). Rolls started practicing  jiu jitsu as a toddler, and embedded in competition as a child when he won every major trophy there was to conquer at the time.
One of his biggest contributions to the evolution of jiu jitsu was that Rolls became the first Gracie to actively seek competition in freestyle wrestling, greco roman, sambo wrestling as well as judo. The first cross training experience was with Osvaldo Alves, working with the judoka in Brazil and later seeking 5 time US Wrestling champ Bob Anderson to improve his no-gi grappling stand up (with who he developed a strong friendship throughout the years). It is said that the famous Keylock is named "Americana" in Brazil due to this partnership as Anderson loved this particular move, though this has been debunked by many of the old school competitors who stated the name was already part of jiu jitsu's vocabulary in the 1960's.
Rolls met Anderson by way of a connection in the Colombian Wrestling Federation, through which he extended an invitation for Bob to come to Rio de Janeiro and teach wrestling for a couple of months. Bob stayed at Rolls Gracie's house for the duration of that period teaching him many of his favorite wrestling techniques. A funny episode is told of when the American found out that Rolls was the Brazilian open weight jiu jitsu champion. He couldn't believe a person of Rolls' size could win an open weight match and mocked the deed. After a few days of pestering Rolls, the Gracie invited him for a sparring session where he proceeded to tap the large wrestling heavyweight 10 times in just a few minutes, leaving the Anderson in awe of his technique.
Rolls also trained Olympic gymnastics and surfing in order to improve his athleticism, in fact he was the first member of the Gracie family to buy a surf board.
A funny story is told about Rolls' first contact with the surfing community. When one of Rolls Gracie's students named Mario Gomes (who became a huge soap opera star in the 1980's) was surfing on the famous Arpoador beach. Mario got into a scuffle with a well known surfer named Daniel Sabbá and was sent out of the beach. Mario was so angry with the situation that he went to Rolls' academy, where he also trained, and told the story to his master. Rolls decided to walk to the beach to speak with the local bully, taking a few of his students with him. As he arrived and demanded an explanation, all hell broke loose and a big fight broke out. The fight was short lived and in just a few minutes all the surfers were put to sleep on the beach. The deed was so impressive that several of the surfers became students of Rolls just a few weeks after the event.
After some time away from competitions due to lack of a challenge in jiu jitsu, Osvaldo Alves proposed a super-fight against a student whom Alves believed could beat Rolls. The name of Alves' student was Paulo Boca, who was 90kg and had been a Brazilian national judo champion. The fight occurred at the Mello Tenis Club. As none of the two fighters could take each other down for several minutes, Rolls took the initiative and jumped guard, Paulo on the other hand froze, not attempting to pass the guard but also not allowing Rolls to move, pinning him to the ground as hard as he could until the end of the fight. The judges rendered Rolls Gracie the victor due to his constant offensive mentality. This would be the first time in Roll's career where he did not submit his opponent.
In 1979 Rolls competed at a Pan American competition in Sambo, a tournament he won with two gold medals (in his weight and in the absolute division). In that same year he planned to compete at the San Diego Wrestling Pan Ams, and with that in mind he asked his cousin Rorion if he could stay at his California house during his trip. His cousin refused and instead Rolls sought shelter at his friend Bob Anderson's home. The pair managed to refresh a few of the techniques in time for another gold medal for the Gracie.
After another amazing achievements Rolls invited to stay in America and teach the LAPD his grappling magic. Unfortunately for the LA Police Department he refused what was an excellent wage at the time, mainly due to Helio Gracie's disapproving of his move to the US.
Rolls also tried to make a Brazilian Wrestling team in order to compete at the Moscow Olympics but was unsuccessful mainly due to the lack of organisation and bureaucracy difficulties. He ended up getting a Gracie Team together for the Pan Ams the following year (1980) where he got a bronze medal.
It is said that his global vision for BJJ clashed several times with the more traditionalist views of Helio Gracie, the man who raised him, but who he felt sometimes neglected by the favoring his own blood sons. He ended up leaving Helio's gym to join his older brother Carlson Gracie. Together they made a strong bond. After a few years with Carlson, Rolls felt the need to expand, and with his brother's consent he left Carlson's academy at Copacabana and founded his own in Rua Figueiredo Magalhães, were he was assisted by his younger brother "Carlinhos" Gracie.
According to Reila Gracie's book "Carlos Gracie: O Criador de Uma Dinastia", Rolls graduated 10 black belts in his life time. They were:
Fabio Macieira
Paulo Conde
Nicim Azulay
Ricardo Azoury
This list, however, may be technically inaccurate as some of the athletes, such as Fabio Macieira, are known to have left the academy as brown belts. Also Crolin and 'Carlinhos' Gracie who trained extensively with Rolls but were handed their black belts by their uncle Helio, as it was a family tradition.
His tragic death came on the 6th of June 1983 due to a paragliding accident at the tender age of 31. He left two children behind and a loving wife. His cousin Royler Gracie once said: "There is an era before and another one after Rolls" (existe uma era antes e outra Depois de Rolls).
Rolls Gracie Grappling Record
4 WINS
BY POINTS


BY ADVANTAGES




BY SUBMISSION




BY DECISION




BY PENALTIES




BY DQ



3 SUBMISSIONS WINS
0 LOSSES
BY POINTS


BY ADVANTAGES




BY SUBMISSION




BY DECISION




BY PENALTIES




BY DQ



0 SUBMISSION LOSSES
Rolls Gracie Fight History
ID
Opponent
W/L
Method
Competition
Weight
Stage
Year
20

Mauricio Robbe

W
Submission
Guanabara S.
ABS
F
1973
21

Edir da Silva

W
Armbar
Mello Champ.
ABS
F
1975
22

Sergio Iris

Sergio Iris
W
Submission
C. Interno
ABS
SPF
1976
24

Paulo Boca

W
Referee Decision
C. Zone Norte
ABS
SPF
1977
Rolls Gracie No Holds Barred Fight