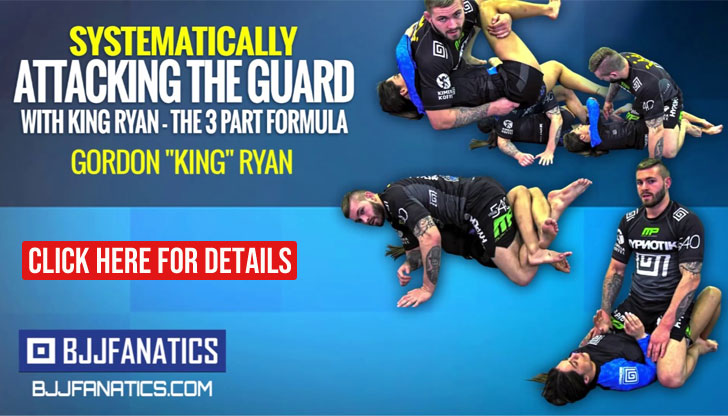 Estevan Martinez-Garcia is a jiu-jitsu black belt under Lucas Rocha and a representative of the ZR Team in the sport's global circuit, who worked extensively with the Lopez Brothers (Kalo and Kale) prior to his time with coach Rocha. Estevan Martinez first made waves as a black belt while competing in the International Brazilian Jiu-Jitsu Federation league, where he earned 2 American Nationals titles (Gi and No-Gi) in his debut year, later conquering a Pan American gold medal (2021) in No-Gi.
Estevan Martinez Jiu-Jitsu
Full Name: Estevan G Martinez-Garcia
Nickname: Martinez's social media tags and brand name is "Giant Slayer". This is due to Estevan's willingness to compete in the open weight division, despite being a rooster-weight athlete.
Lineage: Carlos Gracie > Helio Gracie > Carlos Gracie Jr > Jose Olimpio > Lucas Rocha > Estevan Martinez
Main Achievements:
1st Place IBJJF World Championship NOGI (2021)
1st Place IBJJF Pan Championship NOGI (2021)
1st Place IBJJF American Nationals NOGI (2020)
1st Place IBJJF American Nationals (2020)
3rd Place IBJJF Pan Championship (2022)
Main Achievements (Colored Belts):
2nd Place AJP Grand Slam, LA (2017 brown)
3rd Place IBJJF World Championship (2019 brown)
3rd Place IBJJF Pan Championship (2016 brown)
* Absolute
** Weight and Absolute
Favorite Position/Technique: Blitz Guard Passing
Weight Division: Peso Galo (127.0 lbs / 57,50 kg)
Team/Association: ZR Team
Estevan Martinez Biography
Estevan Martinez was born on March 28, 1993, in Las Vegas, Nevada, USA, and raised in Albuquerque, New Mexico.
At the age of 14, Estevan decided to apply for his high school's wrestling team, competing plenty during a 4 year period for said team. Shortly after graduating from high school (2011), one of Martinez's wrestling buddies asked him to tag along to a jiu-jitsu class at a local club. Although unfamiliar with the sport, Estevan accepted.
After an initial interaction with the sport, and particularly after learning of BJJ's strong tournament scene, Estevan became increasingly devoted to submission-grappling. Starting out in jiu-jitsu with coaches Kalo and Kale Lopez, Estevan made waves in the local circuit while climbing the rankings of the martial art up until his brown belt.
Even though he allocated all his resources to the sport, Estevan was not achieving the results he aspired for at an international level. The lengthy, expensive trips to compete in California and the fact that he trained in a smaller team were strong reasons for Martinez to decide on making a switch to a bigger training hub. The opportunity to move out of Albuquerque came by in 2017, through one of Estevan's friends, Mike Medina. Mike trained at the US Headquarters of the ZR Team with 3 athletes greatly admired by Martinez, namely Lucas Rocha, Diego Ramalho, and Gabriel Sousa. Medina offered the young athlete a chance to come to California and train with the team, an proposal accepted by Estevan.
Estevan Martinez trained under Lucas for three years earning my black belt on June 1, 2019, after a bronze medal at the IBJJF World Championships that year.
Estevan Martinez Grappling Record
45 WINS
BY POINTS


BY ADVANTAGES




BY SUBMISSION




BY DECISION




BY PENALTIES




BY EBI/OT



32 SUBMISSIONS WINS
#5AD3D1
Crucifix choke
13
4
#d1212a
Choke from back
13
4
#f58822
Bulldog choke
3
1
#224aba
Arm in Ezekiel
3
1
#bf1f6c
Reverse omoplata
3
1
#22c9a5
Inside heel hook
3
1
45 LOSSES
BY POINTS


BY ADVANTAGES




BY SUBMISSION




BY DECISION




BY PENALTIES




BY EBI/OT



9 SUBMISSIONS LOSSES
#f58822
Arm in Ezekiel
11
1
Estevan Martinez Fight History
ID
Opponent
W/L
Method
Competition
Weight
Stage
Year
21648

Kalel Santos

L
Pts: 0x0, Adv
Grand Slam LA
56KG
F
2019
23483

Pedro Serrano

Pedro Serrano
L
Points
San Jose Open
64KG
SF
2020
24002

Jonas Andrade

Jonas Andrade
L
Pts: 1x0
Grand Slam MIA
56KG
RR
2020
24003

Jonas Andrade

Jonas Andrade
L
Pts: 6x0
Grand Slam MIA
56KG
RR
2020
24595

Gabriel Almeida

Gabriel Almeida
L
Pts: 20x0
American Nats
ABS
8F
2020
24634

Jackson Douglas

Jackson Douglas
L
Kimura
American NGN
ABS
R1
2020
24974

Horlando Monteiro

Horlando Monteiro
L
Triangle
Orlando Open
ABS
4F
2020
25447

Junny Ocasio

Junny Ocasio
L
Referee Decision
Orlando NGO
61KG
F
2021
25472

Pedro Palhares

L
Pts: 4x2
Orlando NGO
ABS
4F
2021
25752

Rehan Muttalib

L
Pts: 4x2
Charleston Open
ABS
4F
2021
25846

Joshua Bacallao

L
Pts: 6x2
Houston NGO
ABS
4F
2021
26241

Yago Souza

Yago Souza
L
Armbar
Memphis Open
ABS
SF
2021
26547

Andre Porfirio

Andre Porfirio
L
Pts: 8x0
Atlanta Open
ABS
4F
2021
26571

Damion Oranday

Damion Oranday
L
Pts: 2x0
Atlanta NGO
ABS
4F
2021
27023

Oliver Taza

Oliver Taza
L
Pts: 22x5
Orlando NGO
ABS
SF
2021
27035

Roiter Lima

Roiter Lima
L
Pts: 2x0
Phoenix Open
56KG
F
2021
27053

Lucas Norat

Lucas Norat
L
Pts: 27x0
Phoenix Open
ABS
4F
2021
27057

Chris Fisher

L
Pts: 4x0
Phoenix NGO
61KG
F
2021
27209

Keith Krikorian

Keith Krikorian
L
EBI/OT
Emerald City
65KG
4F
2021
27526

Roiter Lima

Roiter Lima
L
Pts: 2x2, Adv
Pan American
58KG
4F
2021
28140

Bebeto Oliveira

L
Pts: 36x0
Charlotte Open
64KG
F
2021
28155

Jonathan Satava

Jonathan Satava
L
Pts: 14x0
Charlotte Open
ABS
R1
2021
28177

Brian Giorgio

Brian Giorgio
L
Pts: 4x0
NoGi Worlds
ABS
R1
2021
28446

Damion Anderson

L
N/A
WNO 10
70KG
SPF
2021
28711

Aaron Wilson

L
Points
3CG Underdogs
84KG
R1
2021
28807

Cole Abate

Cole Abate
L
Pts: 3x0
ADCC EC Trials
66KG
4F
2021
29426

Josh Guerra

L
Botinha
World Champ.
ABS
R1
2021
29447

Thalison Soares

Thalison Soares
L
Arm in Ezekiel
World Champ.
57KG
R1
2021
29820

Mikey Musumeci

Mikey Musumeci
L
Referee Decision
WNO 11
61KG
SPF
2022
30710

Lucas Pinheiro

Lucas Pinheiro
L
Referee Decision
F2W 195
N/A
SPF
2022
31218

Enderson Dias

Enderson Dias
L
Pts: 10x0
Charleston Open
ABS
R1
2022
31269

Vagner Rocha

Vagner Rocha
L
RNC
Charleston NGO
ABS
F
2022
31516

Mauricio Gomez

L
Pts: 3x0
ADCC WC Trials
66KG
8F
2022
31582

Anderson Munis

Anderson Munis
L
Points
Pan American
ABS
R1
2022
31605

Thalison Soares

Thalison Soares
L
Pts: 0x0, Adv
Pan American
57KG
SF
2022
32566

Gavin Corbe

L
Pts: 2x0
Toro Cup
N/A
SPF
2022
32840

Anthony Valdez

L
Buggy choke
Survivor 2
ABS
RR
2022
33698

Manuel Ribamar

Manuel Ribamar
L
RNC
Austin SMO
ABS
SF
2022
34210

Diogo Reis

Diogo Reis
L
Referee Decision
WNO 14
NA
SPF
2022
34907

Osamah Almarwai

Osamah Almarwai
L
Katagatame
ADCC Vegas
60KG
8F
2022
36796

Roiter Lima

Roiter Lima
L
Pts: 6x6, Adv
NoGi Worlds
55KG
SF
2022
38340

Cory Walker

Cory Walker
L
Pts: 4x2
Pan American
58KG
R1
2023
42498

Frank Cespedes

Frank Cespedes
L
Referee Decision
EUG JJB
NA
SPF
2023
43220

Chris Tran

L
Pts: 4x4, Adv
NoGi Pan
55KG
SF
2023
44502

Tadiyah Danforth

Tadiyah Danforth
L
Referee Decision
F2W 239
NA
SPF
2023
23505

Zachary leCates

W
RNC
San Jose NGO
73KG
F
2020
24541

Jorge Vasquez

W
Choke from back
American Nats
57KG
4F
2020
24543

Henrique Rossi

W
Choke from back
American Nats
57KG
F
2020
24605

David Zennario

W
Armbar
American NGN
54KG
SF
2020
24606

Lee Rosenfield

W
Armbar
American NGN
54KG
F
2020
25446

Rashawn Kershaw

W
Armbar
Orlando NGO
61KG
SF
2021
25468

Charles McGuire

W
Calf crusher
Orlando NGO
ABS
R1
2021
26071

Keneth Nakagawa

W
Reverse omoplata
NoGi Pan Am.
55KG
4F
2021
26075

Santos Rivera

W
Pts: 2x0
NoGi Pan Am.
55KG
SF
2021
26077

Roiter Lima

Roiter Lima
W
Inside heel hook
NoGi Pan Am.
55KG
F
2021
26229

Octavio Flores

W
Choke from back
Memphis Open
64KG
F
2021
26240

Octavio Flores

W
Armbar
Memphis Open
ABS
4F
2021
26249

Jurgens Jansen

W
RNC
Memphis NGO
ABS
SF
2021
26554

Lee Rosenfield

W
Armbar
Atlanta NGO
61KG
F
2021
27020

Ricky Semiglia

W
Pts: 9x4
Orlando NGO
ABS
4F
2021
27203

Cameron Melott

W
EBI/OT
Emerald City
65KG
R1
2021
28139

Gabriel Fernandes

W
Choke from back
Charlotte Open
64KG
SF
2021
28166

Marko Oikarainen

W
RNC
Charlotte NGO
61KG
F
2021
28202

Henrique Rossi

W
Armbar
NoGi Worlds
55KG
4F
2021
28204

Lee Rosenfield

W
Short choke
NoGi Worlds
55KG
SF
2021
28206

Roiter Lima

Roiter Lima
W
RNC
NoGi Worlds
55KG
F
2021
28767

Jerico French

W
Kimura
ADCC EC Trials
66KG
R1
2021
28779

Tomas Garcia

W
Short choke
ADCC EC Trials
66KG
R2
2021
28793

Frank Rosenthal

Frank Rosenthal
W
Pts: 3x0
ADCC EC Trials
66KG
R3
2021
28801

Fabio Ramirez

W
Referee Decision
ADCC EC Trials
66KG
R4
2021
29298

Sam Micale

W
Referee Decision
Hudson Valley
N/A
R1
2021
29299

Louis Salomon

W
RNC
Hudson Valley
N/A
4F
2021
29300

Billy Pedro

W
Armbar
Hudson Valley
N/A
SF
2021
29301

Bryce Layme

W
RNC
Hudson Valley
N/A
F
2021
29799

Eric Naples

W
EBI/OT
Emerald City
N/A
SPF
2021
30673

Tadiyah Danforth

Tadiyah Danforth
W
Pts: 0x0, Adv
Miami WO
57KG
SF
2022
30675

Kevin Martincowski

W
Crucifix choke
Miami WO
57KG
F
2022
31267

Gialyson Freitas

W
Armbar
Charleston NGO
ABS
SF
2022
31471

James Zeng

W
Bulldog choke
ADCC WC Trials
66KG
R1
2022
31486

Raul Rosas

W
Pts: 3x0
ADCC WC Trials
66KG
R2
2022
31501

Caleb Tackett

W
Crucifix choke
ADCC WC Trials
66KG
R3
2022
31598

Tadiyah Danfort

W
Crucifix choke
Pan American
57KG
R1
2022
31601

Kevin Martincowski

W
Armbar
Pan American
57KG
4F
2022
31806

Manny Vasquez

W
Referee Decision
Hudson Valley
N/A
SPF
2022
32567

Manny Vazquez

W
Referee Decision
Hudson Valley
70KG
SPF
2022
32841

John Battle

D
---
Survivor 2
ABS
RR
2022
33670

Gregory Hernandez

W
Arm in Ezekiel
Austin SMO
57KG
SF
2022
33672

Henrique Rossi

W
Armbar
Austin SMO
57KG
F
2022
33696

Theodore Sanders

W
Crucifix choke
Austin SMO
ABS
4F
2022
34905

Yianni Marinis

W
Referee Decision
ADCC Vegas
60KG
R1
2022
36792

Tadiyah Danforth

Tadiyah Danforth
W
Referee Decision
NoGi Worlds
55KG
4F
2022