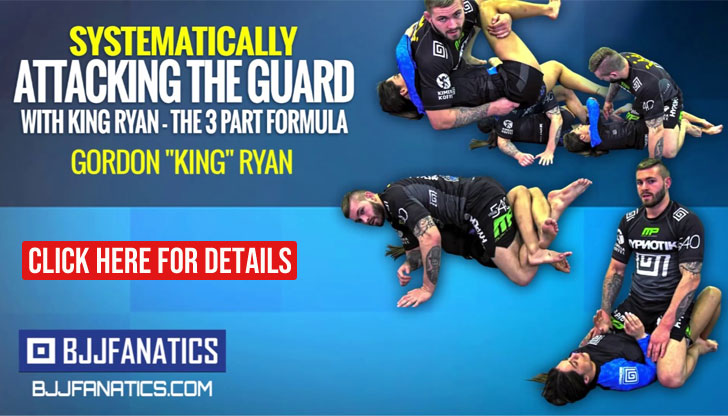 Laercio Fernandes is one of the top jiu jitsu competitors in the Pluma weight division (under 64kg/141lbs). A black belt under Givanildo Santana, this fighter from the state of Sao Paulo raised a few eyebrows in 2010 after he defeated the heavy favourite Caio Terra on his way to the top spot at the podium of the US Nationals.
Laércio Fernandes Jiu Jitsu
Full Name: Laercio Lima Fernandes
Nickname: N/A
Lineage: Mitsuyo Maeda > Carlos Gracie > George Gracie > Octávio de Almeida > Moises Murad > Givanildo Santana > Laercio Fernandes
Main Achievements/Record:
European Champion (2013)
US Nationals Champion (2009, 2010)
Honolulu Open Champion (2010)
World Nogi Silver Medallist (2011)
Pro League 2nd Place (2012)
World Bronze Medallist (2010)
World Nogi Bronze Medallist (2012)
European Bronze Medallist (2010)
Brazilian National Bronze Medallist (2010)
Honolulu Open Bronze Medallist (2010 open weight)
Favourite Position/Technique: N/A
Weight Division: Peso Pluma (64kg-141lbs)
Team/Association: Lotus Jiu Jitsu, Team Oyama, Robot and Physical Osasco
Laercio Fernandes Biography
Laercio Fernandes was born on the 28th of December, 1981 in the town of Osasco, State of Sao Paulo – Brazil. Growing up Laercio was a troubled kid, always getting into fights on the street and on the football (soccer) pitches where he played. He was surrounded by violence, and many of his friends were already succumbing to a very strong drug presence that inhabited his neighbourhood. Understanding the dangers that surrounded them, his family decided to put young Laercio's energy to work and enlisted him in a sporting club called SESI. There he started practicing Brazilian Jiu Jitsu under Arlans Maia Medeiros; the day he started was the 3rd of March 1993.
At this gym, there was not much access to the more evolved Jiu Jitsu that was being practiced in Rio de Janeiro. Instead, the BJJ practiced was "old school" with many Vale Tudo techniques being taught on a daily basis and on certain days the class would also train punches and kicks. It was here as well that Laercio met Givanildo Santana, "the Arm Collector", and the man that would later become his master but that time was only a white belt.
A few years later, Arlans Maia, the head coach, had to leave the gym. Arlans was a military man, and was assigned to Rio de Janeiro, he proceeded to graduate Giva Santana to a purple belt and assigning the class to The Arm Collector, Laercio was a yellow belt then.
Laercio never neglected his academic education, and had a hard time combining all the necessities of his day to day life with his training. He studied full time and worked for most of his life while also training and competing regularly. This frantic pace got him his black belt, after which he decided to take his masters in Materials Engineering at a University in Sao Paulo (state capital). He ended the masters in 2009 and then decided to try his luck as a professional BJJ fighter, having consistently achieved podium results in some of the major tournaments since.
While in Sao Paulo, Laercio Fernandes trained at several academies, such as Cia Paulista, Guigo and Barbosa team, but decided to move to the United States and join his long time master in Los Angeles. In America he joined Giva Santana's Santana's team (Team Oyama)
Laercio Fernandes vs Luiz de Carvalho

Laercio Fernandes Sao Paulo State Trials