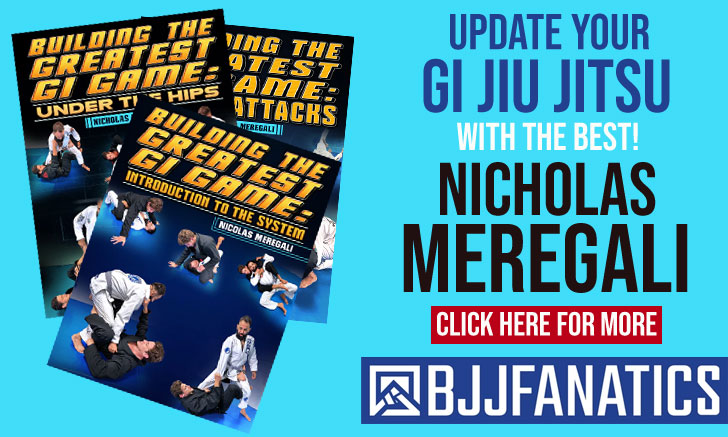 Samir Chantre is a Brazilian Jiu-Jitsu black belt under Alan Moraes, though much of his training has been supervised also by world champion Caio Terra. Samir Chantre has an extensive competitive record in which he obtained medals at important tournaments such as the World No-Gi Championships, the Brazilian Nationals, and the European Open, being also the co-founder of Ares Jiu-Jitsu one of the top teams in the sport.
Samir Chantre Jiu-Jitsu
Full Name: Samir Jose Chantre Dahás
Nickname: n/a
Lineage: Carlos Gracie > Helio Gracie > Carlson Gracie > Carlson Gracie Jr > Alan Moraes > Samir Chantre
Main Achievements:
IBJJF World No-Gi Champion (2016/2014/2010)
IBJJF Pan American No-Gi Champion (2014, 2013)
IBJJF American National No-Gi Champion (2016, 2013, 2012, 2009)
IBJJF European Open Champion (2008 brown, 2006 blue)
IBJJF Las Vegas Open Champion (2011 weight & absolute)
IBJJF World No-Gi Runner-up (2015, 2009)
IBJJF New York Open Runner-up (2010)
IBJJF Rio Open Runner-up (2010)
IBJJF World Championship 3rd Place (2011, 2009 brown)
IBJJF Pan American Championship 3rd Place (2017)
CBJJ Brazilian National Championship 3rd Place (2009 brown)
IBJJF New York Open Championship 3rd Place (2011)
IBJJF Rio Open Championship 3rd Place (2009)
Favourite Position/Submission: Toe hold
Weight Division: Peso Pluma (64kg/141lbs)
Team/Association: Ares JJ
Samir Chantre Biography
Samir Chantre was born on the 15th of October, 1988 in Rio de Janeiro, Brazil. He first saw Jiu Jitsu at the age of 9 on his brother's graduation ceremony (yellow belt). He decided he wanted to follow his brother's footsteps and joined the famous Fabricio Academy (Fabricio Martins) in Copacabana, where he lived. A year on his Jiu Jitsu training he switched to the academy where his brother trained, being tutored by a jiu jitsu legend, Carlson Gracie black belt Sergio "Bolao".
An avid football (soccer) player, Samir Chantre left jiu jitsu to dedicate his full attention to his soccer career, though only a year after he quit, Samir understood that he could not go on without jiu jitsu and returned to the mats. Coincidently his good friend Alan Moraes had just received his black belt around that same time and was coaching at the Carlson Gracie team academy, he asked Samir to come down to his gym and thus Chantre returned to training now under Moraes' guidance.
Samir came to the US as a brown belt, convinced by another good friend, Caio Terra. With Caio, Samir has earned some of his most notable tournament wins, such as the open weight gold at the Las Vegas Open and his world nogi gold medal. In 2010 he opened his gym in Modesto California, joining the Caio Terra Association (CTBJJA) as the BJJ program director. In the meantime, in 2009 he received his black belt from the hands of professor Moraes, though keeping his CTBJJA bonds.
In 2015 Samir left the Caio Terra Association to form his own team, Samir Chantre BJJ. By 2016 he paired up with his former team mates Osvaldo Moizinho and Milton Bastos and form the team Ares Jiu Jitsu.
Source: Inside BJJ (Samir Chantre intervirew).
Banner picture taken by the amazing Mike Calimbas.
Samir Chantre Grappling Record
112 WINS
BY POINTS


BY ADVANTAGES




BY SUBMISSION




BY DECISION




BY PENALTIES




BY DQ



49 SUBMISSIONS WINS
#d1212a
Choke from back
8
4
#03861f
Inside heel hook
2
1
#03b41f
Shoulder lock
2
1
58 LOSSES
BY POINTS


BY ADVANTAGES




BY SUBMISSION




BY DECISION




BY PENALTIES




BY DQ



17 SUBMISSIONS LOSSES
#5AD3D1
Triangle armbar
6
1
#224aba
Baseball choke
6
1
#ff9124
Choke from back
6
1
#22c9a5
Arm in guillotine
6
1
Samir Chantre Fight History
ID
Opponent
W/L
Method
Competition
Weight
Stage
Year
2410

Baret Yoshida

Baret Yoshida
L
RNC
NoGi Worlds
70KG
F
2009
3135

Ary Farias

Ary Farias
L
Pts: 3x0
World Champ.
64KG
SF
2011
3369

Justin Rader

Justin Rader
L
Pts: 2x0
No Gi Worlds
70KG
SF
2011
3574

Henrique Rezende

L
Armbar
Pan American
64KG
4F
2012
3707

Rodrigo Antunes

Rodrigo Antunes
L
Triangle armbar
American Nat.
ABS
SF
2012
3710

Bruno Malfacine

Bruno Malfacine
L
Points
NYC World Trials
65KG
F
2012
3979

Mario Reis

Mario Reis
L
Armbar
World Champ.
70KG
R3
2012
4223

Justin Rader

Justin Rader
L
Pts: 2x0
NoGi Worlds
70KG
SF
2012
4311

Bruno Togni

L
N/A
American Nationals
ABS
SF
2012
4351

Marcel Fortuna

Marcel Fortuna
L
Armbar
US Open XVIII
ABS
F
2013
4355

Eliot Kelly

Eliot Kelly
L
Kimura
US Open XVIII
94KG
F
2013
4552

Rubens Charles

Rubens Charles
L
Choke
Pan American
70KG
4F
2013
4943

AJ Agazarm

AJ Agazarm
L
Points
American Nats
ABS
SF
2013
4956

AJ Agazarm

AJ Agazarm
L
Points
American NNG
ABS
SF
2013
5101

Justin Rader

Justin Rader
L
Calf Slicer
NoGi Worlds
70KG
SF
2013
5281

Guilherme Mendes

Guilherme Mendes
L
Baseball choke
Metamoris 3
ABS
SPF
2014
5352

Gianni Grippo

Gianni Grippo
L
Pts: 2x0
Pan American
70KG
SF
2014
5642

Tiago Bravo

Tiago Bravo
L
Referee Decision
World Pro.
64KG
SF
2014
5767

Denilson Pimenta

Denilson Pimenta
L
Adv
World Champ.
70KG
RDS
2014
7413

Tiago Barros

Tiago Barros
L
Pts: 0x0, Adv
World Champ.
64KG
4F
2015
7585

Eliot Kelly

Eliot Kelly
L
N/A
US Open
ABS
GP
2015
7602

Wanki Chae

Wanki Chae
L
Pts: 4x0
US No Gi Nat.
70KG
SF
2015
7615

Paulo Miyao

Paulo Miyao
L
Choke from back
American Nat.
70KG
F
2015
8111

Eduardo Ramos

L
Armbar
Dallas Open
70KG
F
2015
8250

Paulo Miyao

Paulo Miyao
L
Pts: 5x0
Grand Slam LA
69KG
F
2015
8338

Vitor Paschoal

L
Points
Seattle Open
70KG
F
2015
8396

Joao Miyao

Joao Miyao
L
Pts: 6x4
NoGi Worlds
61KG
F
2015
8547

Paulo Miyao

Paulo Miyao
L
Referee Decision
Berkut 2
ABS
SPF
2015
9036

Marcelo Mafra

Marcelo Mafra
L
Ankle lock
SJose NoGi Open
82KG
F
2016
9872

Rafael Mendes

Rafael Mendes
L
Armbar
Las Vegas Open
70KG
F
2016
9957

Rubens Charles

Rubens Charles
L
Pts: 7x0
World Champ.
70KG
4F
2016
10627

Pedro Palhares

L
N/A
Atlanta S. NoGi
ABS
SF
2016
11777

Gianni Grippo

Gianni Grippo
L
Referee Decision
F2W 25
N/A
SPF
2017
12127

Joao Miyao

Joao Miyao
L
Pts: 22x2
Pan American
64KG
SF
2017
12444

Eddie Cummings

Eddie Cummings
L
Referee Decision
F2W 31
70KG
SPF
2017
12928

Jonathan Thomas

Jonathan Thomas
L
Pts: 5x4
Miami SPO
70KG
F
2017
13073

Ary Farias

Ary Farias
L
Pts: 13x0
World Champ.
64KG
4F
2017
13456

Isaac Doederlein

Isaac Doederlein
L
Points
ACBJJ 6
60KG
SF
2017
13726

Rolando Samson

Rolando Samson
L
Points
Mexico City Open
ABS
SF
2017
14237

Gabriel Marangoni

Gabriel Marangoni
L
Points
ACBJJ 8
65KG
4F
2017
14596

Augusto Mendes

Augusto Mendes
L
Arm in guillotine
ACB JJ 9
60KG
F
2017
15284

Isaac Doederlein

Isaac Doederlein
L
Armbar
San Francisco Open
70KG
F
2018
15384

Jamil Hill-Taylor

Jamil Hill-Taylor
L
RNC
Pan American
70KG
4F
2018
15860

Joao Miyao

Joao Miyao
L
Points
ACBJJ 12
60KG
SPF
2018
16732

Rodnei Barbosa

Rodnei Barbosa
L
Points
ACBJJ 14
60KG
SPF
2018
17828

Thiago Macedo

Thiago Macedo
L
Points
LA BJJ Pro
70KG
SF
2018
18055

Kennedy Maciel

Kennedy Maciel
L
Triangle
SJJIF Worlds
70KG
F
2018
18598

Pablo Mantovani

Pablo Mantovani
L
Pts: 2x0
NoGi Worlds
67KG
4F
2018
19484

Bebeto Oliveira

L
Pts: 2x2, Adv
King of Mats
69KG
RR
2019
19487

Tiago Bravo

Tiago Bravo
L
Pts: 2x2, Adv
King of Mats
69KG
RR
2019
19489

Paulo Miyao

Paulo Miyao
L
Pts: 3x0
King of Mats
69KG
RR
2019
19491

Isaac Doederlein

Isaac Doederlein
L
Pts: 4x0
King of Mats
69KG
RR
2019
19582

Rafael Mansur

Rafael Mansur
L
Pts: 2x0
Pan American
70KG
4F
2019
22850

Pedro Segura

L
Pts: 5x2
NoGi Worlds
73KG
R1
2019
22857

Pedro Veras

Pedro Veras
L
Pts: 5x2
NoGi Worlds
73KG
R1
2019
24466

Alexandre Molinaro

Alexandre Molinaro
L
Pts: 2x2, Adv
No Gi Pan Am.
73KG
4F
2020
26722

Joshua Bacallao

L
Pts: 2x0
American NGN
73KG
F
2021
27503

Gianni Grippo

Gianni Grippo
L
Referee Decision
F2W 182
70KG
SPF
2021
2409

Daniel Roupinol

W
N/A
NoGi Worlds
70KG
SF
2009
2440

Pablo Silva

Pablo Silva
W
Points
Rio Open
70KG
SF
2009
2441

Sebastian Lali

W
Points
Rio Open
70KG
F
2009
2442

Douglas Rufino

W
Triangle
S. American CBJJE
70KG
F
2009
2446

Alfred Thompkins

W
Kneebar
No Gi Nationals
70KG
SF
2009
2749

Bernardo Pitel

Bernardo Pitel
W
Calf slicer
Rio Open
70KG
SF
2010
2750

Jose Luis

W
Toe hold
Rio Open
70KG
F
2010
2751

Baret Yoshida

Baret Yoshida
W
Adv
American Nat.
70KG
SF
2010
2752

Wellington Dias

Wellington Dias
W
Armbar
American Nat.
70KG
F
2010
2753

Joseph Capizzi

W
Triangle
NY Open
70KG
SF
2010
3007

Bruno Maniaudet

W
Referee Decision
World Champ.
64KG
RDS
2011
3026

Unknown

W
Referee Decision
World Champ.
76KG
RDS
2011
3105

Gabriel Afonso

W
Referee Decision
World Champ.
64KG
4F
2011
3349

Lahat Noadya

W
Armbar
No Gi Worlds
70KG
4F
2011
3426

Michael Chapman

W
Points
Las Vegas Open
70KG
SF
2011
3703

Rodrigo Freitas

Rodrigo Freitas
W
Ankle lock
No Gi Nationals
70KG
SF
2012
3723

Noah booth

W
Shoulder lock
SD World Trials
70KG
SF
2012
3724

Albert Huges

W
Kneebar
SD World Trials
70KG
F
2012
3969

Kahil Moreland

W
RNC
World Champ.
70KG
R2
2012
4154

Sandro Santiago

W
Pts: 4x0
IBJJF Pro League
70KG
4F
2012
4185

Oliver Geddes

Oliver Geddes
W
Points
Las Vegas Open
ABS
SF
2012
4186

Bruno Antunes

W
Points
Las Vegas Open
ABS
SF
2012
4187

Zak Maxwell

Zak Maxwell
W
DQ
Las Vegas Open
ABS
F
2012
4210

Sandro Santiago

W
Ezekiel
American Cup
70KG
4F
2012
4211

Julio Echeverria

W
Triangle
American Cup
70KG
SF
2012
4213

Jin Yung

W
Points
NoGi Pan American
70KG
n/a
2012
4221

Bricklin Welch

W
Toe hold
NoGi Worlds
70KG
4F
2012
4305

Leonardo Davila

Leonardo Davila
W
Toe hold
No Gi Nationals
ABS
4F
2012
4308

Oliver Geddes

Oliver Geddes
W
Points
American Nationals
82KG
SF
2012
4309

Joao Faria

Joao Faria
W
Points
American Nationals
82KG
F
2012
4310

Oliver Geddes

Oliver Geddes
W
Points
American Nationals
ABS
4F
2012
4315

Sandro Santiago

W
Armbar
Long Beach Open
70KG
SF
2012
4316

Julio Echeverria

W
Toe hold
Long Beach Open
70KG
F
2012
4317

Richard Flood

W
Toe hold
Gracie Worlds
70KG
N/A
2012
4545

Heitor Ferreira

W
Choke
Pan American
70KG
R1
2013
4657

Hakuto Kato

W
Points
World Pro
70KG
R1
2013
4658

Thiago Barreto

Thiago Barreto
W
Points
World Pro
70KG
8F
2013
4659

Paulo Santana

W
Points
World Pro
70KG
4F
2013
4780

Jose Luis

W
Choke from back
World Champ.
70KG
R1
2013
4937

Geoffrey Villareal

W
Choke from back
American Nats
70KG
RR
2013
4951

Omar Sabah

W
Toe hold
American NNG
ABS
8F
2013
4954

Unknown

W
RNC
American NNG
ABS
4F
2013
4960

Michael Harmon

W
Armbar
NoGi Pan Am.
70KG
SF
2013
5128

Rafael Freitas

Rafael Freitas
W
Toe hold
IBJJF Pro League
70KG
4F
2013
5147

Gustavo Carpio

W
Toe hold
NY Open
70KG
SF
2013
5148

Andre Monteiro

Andre Monteiro
W
Points
NY Open
70KG
F
2013
5159

Renato Lima

W
Armbar
Las Vegas Open
70KG
SF
2013
5163

Unknown

W
Armbar
Las Vegas Open
ABS
4F
2013
5346

Yukito Isoda

W
Adv
Pan American
70KG
R1
2014
5350

David Lemes

David Lemes
W
Adv
Pan American
70KG
4F
2014
5427

Joel Scovel

W
Points
American Cup
70KG
F
2014
5972

Joey Taliercio

W
Pts: 23x0
No Gi Pan Am.
70KG
SF
2014
6026

Maiko Araujo

W
Pts: 8x0
NoGi Worlds
67KG
4F
2014
6029

Carlos Esquisito

Carlos Esquisito
W
Pts: 0x0, Adv
NoGi Worlds
67KG
SF
2014
6081

Gerson Atoigue

W
Armbar
Las Vegas Open
70KG
SF
2014
6082

Gianni Grippo

Gianni Grippo
W
Adv
Las Vegas Open
70KG
F
2014
6083

Eliot Kelly

Eliot Kelly
W
Wristlock
Las Vegas Open
ABS
R1
2014
7411

S. Franceschini

W
Botinha
World Champ.
64KG
8F
2015
7579

Milton Bastos

Milton Bastos
W
Pts: 8x6
US Open
70KG
F
2015
7611

Christopher Kriebel

W
Choke from back
American Nat.
70KG
4F
2015
7613

Brian Mahecha

Brian Mahecha
W
Pts: 4x2
American Nat.
70KG
SF
2015
7784

Aaron Buck

W
Choke from back
LV Summer Open
70KG
SF
2015
8014

Samuel Braga

Samuel Braga
W
N/A
Atlanta W. Open
70KG
F
2015
8024

Jeffrey Cummings

W
Ankle lock
Atlanta No Gi
76KG
F
2015
8108

Mayko Araújo

W
Pts: 18x0
Dallas Open
70KG
4F
2015
8109

Lucas Pinheiro

Lucas Pinheiro
W
Pts: 4x3, Adv
Dallas Open
70KG
SF
2015
8128

Ashley Williams

Ashley Williams
W
Pts: 4x2
Dallas NoGi Open
67KG
4F
2015
8129

Mayko Araújo

W
Triangle
Dallas NoGi Open
67KG
SF
2015
8130

Joao Somalia

Joao Somalia
W
Pts: 0x0, Adv
Dallas NoGi Open
67KG
F
2015
8245

Ed Ramos

W
Referee Decision
Grand Slam LA
69KG
4F
2015
8247

Vitor Paschoal

W
Pts: 2x0
Grand Slam LA
69KG
SF
2015
8395

Rafael Freitas

Rafael Freitas
W
Armbar
NoGi Worlds
61KG
SF
2015
8736

Jose Alvarez

W
Pts: 14x0
Irvine Open
70KG
SF
2015
8737

Richard Slomba

W
Pts: 2x2, Adv
Irvine Open
70KG
F
2015
9021

Jordan Gomez

W
N/A
San Jose Open
70KG
SF
2016
9022

Victor Paschoal

W
Toe hold
San Jose Open
70KG
F
2016
9942

Vitor Matos

W
Adv
World Champ.
70KG
R1
2016
9956

Ed Ramos

W
Pts: 2x0
World Champ.
70KG
R2
2016
10219

Marcus Wilson

W
Guillotine
American NG Nats
73KG
4F
2016
10220

André Rico

W
Toe hold
American NG Nats
73KG
SF
2016
10221

Rodrigo Freitas

Rodrigo Freitas
W
Toe hold
American NG Nats
73KG
F
2016
10358

Daud Adaev

W
Toe hold
Berkut 3
ABS
SPF
2016
10617

Vagner Kuroiwa

W
Toe hold
Atlanta S. Open
70KG
SF
2016
10618

Bruno Frazatto

Bruno Frazatto
W
Referee Decision
Atlanta S. Open
70KG
F
2016
10625

Bruno Frazatto

Bruno Frazatto
W
Pen
Atlanta S. NoGi
67KG
F
2016
10890

Alberto Govea

W
Toe hold
NoGi Worlds
67KG
4F
2016
10894

Gabriel Marangoni

Gabriel Marangoni
W
Referee Decision
NoGi Worlds
67KG
SF
2016
11861

Pedro Araujo

Pedro Araujo
W
Points
Houston Open
ABS
SF
2017
12120

Alexis Alduncin

Alexis Alduncin
W
Pts: 11x0
Pan American
64KG
R1
2017
12125

Gabriel Marangoni

Gabriel Marangoni
W
Referee Decision
Pan American
64KG
4F
2017
12927

Jason Lawrence

W
Choke
Miami SPO
70KG
SF
2017
13069

Daniel Beleza

Daniel Beleza
W
Botinha
World Champ.
64KG
8F
2017
13452

Rafael Freitas

Rafael Freitas
W
Triangle
ACBJJ 6
60KG
4F
2017
13721

Alberto Govea

W
N/A
Mexico City Open
76KG
F
2017
14593

Tomoyuki Hashimoto

Tomoyuki Hashimoto
W
Points
ACB JJ 9
60KG
4F
2017
14595

Laercio Fernandes

Laercio Fernandes
W
Pts: 0x0, Pen
ACB JJ 9
60KG
SF
2017
15282

Bruno Carvalho

W
N/A
San Francisco Open
70KG
4F
2018
15313

Laercio Fernandes

Laercio Fernandes
W
Points
ACBJJ 11
65KG
SPF
2018
15378

Isaac Doederlein

Isaac Doederlein
W
Referee Decision
Pan American
70KG
8F
2018
15736

Jose Leon

W
N/A
San Jose Open
70KG
4F
2018
15737

Joe Isataka

W
N/A
San Jose Open
70KG
SF
2018
15738

Thiago Macedo

Thiago Macedo
W
Pts: 2x0
San Jose Open
70KG
F
2018
17505

Tom Barlow

W
N/A
Copenhagen Open
70KG
SF
2018
17506

Lee Renault

W
N/A
Copenhagen Open
70KG
F
2018
18054

Bruno Valdivino

W
N/A
SJJIF Worlds
70KG
SF
2018
18589

Adam Ferrara

Adam Ferrara
W
Pts: 0x0, Adv
NoGi Worlds
67KG
R2
2018
19576

Cole Franson

Cole Franson
W
Pts: 2x2, Adv
Pan American
70KG
8F
2019
21501

Jose Lima

Jose Lima
W
Footlock
F2W 123
65KG
SPF
2019
22805

Lucas Pinheiro

Lucas Pinheiro
W
Inside heel hook
F2W 133
70KG
SPF
2019
24462

Giovanni Silva

W
Armbar
No Gi Pan Am.
73KG
R1
2020
26721

Ruan Rivera

W
Pts: 2x2, Adv
American NGN
73KG
SF
2021
26913

Orlando Castillo

W
Referee Decision
F2W 176
70KG
SPF
2021
Banner picture by Mike Calimbas
Samir Chantre vs Bernardo Pitel

Samir Chantre vs Andre Medeiros

Samir Chantre vs Pablo Silva