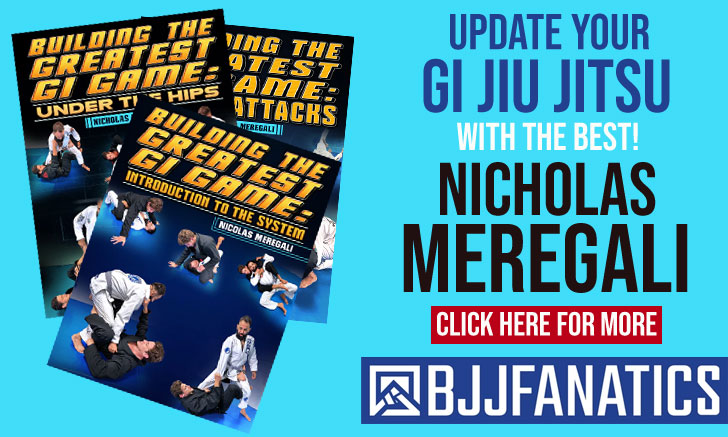 Fabio Gurgel is regarded as one of the top coaches in Brazilian Jiu Jitsu. The head instructor and leader of Team Alliance at the Sao Paulo head quarters, Fabio Gurgel was also one of the best jiu jitsu competitors of his generation with many important titles to his name, such as World Champion, Brazilian National champion and European Open champion. In 2010 Fabio Gurgel put his name on the BJJ record book when he competed and won the European Open, one of the top events in the jiu jitsu calender, at the age of 40, just a few months after he celebrated his 20th year as a jiu jitsu black belt.
Fabio Gurgel Jiu Jitsu
Full Name: Fábio Duca Gurgel do Amaral
Nickname: General – The name was given by Leo Negão, a former student of Gurgel who thought he had a general like demeanour, much like a general/leader amongst the Alliance team.
Lineage: Mitsuyo Maeda > Carlos Gracie > Helio Gracie > Rolls Gracie > Romero Cavalcanti > Fábio Gurgel
Main Competitive Achievements:
4x World Champion (1996, 1997, 2000, 2001)
3x European Champion (2007 and 2009 in senior 1 Division, 2010 in Adult Division)
Brazilian National Champion (1996)
Favourite Position/Technique: Passing the guard.
Weight Division: Peso Pesado (93kg – 207lbs).
Association/Team: Alliance
Fabio Gurgel Biography
Fábio Gurgel was born on the 18th of January 1970 in Rio de Janeiro, Brazil. His first Jiu Jitsu class was in 1983 when he was 13 years old, he graduated as a Yellow Belt (for under 16 year olds) when he was 14 and ran through the orange belt to achieve his blue belt at 15 years of age from the hands of Romero Cavalcanti.
Gurgel achieved his first title of "Campeão Carioca" – Rio de Janeiro State Champion, as a blue belt, and got his purple when he was 16 years old (in 1986). He then began his career as an assistant coach at his teacher's academy (then named "Jacaré Jiu Jitsu"). In 1988 when he got his brown belt, Fábio Gurgel opened his very own academy in the "Clube Federal do Rio de Janeiro". Having won all the major titles there were in the Brown Belt Division, such as the "Lightning Bolt Cup" and "Copa Company" and being widely considered one of the best Brown Belts in Brazil at the time, he was rightfully promoted to Black Belt on the 23rd of October 1989, by the hands of Romero "Jacare" Cavalcanti which was the very first black belt awarded by the legendary jiu jitsu trainer.
Fabio was also part of famous Jiu Jitsu vs Luta Livre challenge in 1991, he fought against the Luta Livre challenger Denilson Maia, and won in the 1st Round with strikes from the mount. In 1993, Fabio Gurgel together with his Master Romero "Jacaré" Cavalcanti and Black Belts Alexandre Paiva and Fernando Gurgel founded "Alliance Jiu Jitsu" a team that would become one of the best in the World in the forthcoming years.
In 1994 Fabio Gurgel moves to Sao Paulo and opens an Alliance branch in this important Brazilian City, he also manages to win another championship, the very first Brazilian National Championship under the new CBJJ and he repeats the deed in 1995 and in 1996 winning also the very first "Mundial" – World Championship – that year. In 1996 Fabio Gurgel dips his toes in the UFC with an unsuccessful fight which he lost by decision against a more experienced Jerry Bohlander.
In 1997 another Mundial title, and a second place in the "World Vale Tudo Challenge III", after a successful two fights which Gurgel finished, the final was fought against a huge Mark Kerr. The bloody battle that lasted 30 minutes was won by Kerr, however the American broke both his hands "ground and pounding" the Alliance Black Belt to a decision win. This was a no holds barred tournament were stomps and headbuts were allowed and were no gloves were allowed.
Fabio Gurgel won another Mundial in 2000 and 2001, in the same year (2001) at the Pan American Jiu Jitsu Championships he got tapped by one of his former students, Fernando Pontes also known as "Margarida" (a nickname given by Gurgel himself). Gurgel had never been tapped in a competition before and this was a major feather in Fernando Pontes's cap as he went on to win the 2001 World Championships (in a different weight category).
In 2002 Gurgel was at the centre of a great controversy that shook the Alliance academy. As a new federation was created (CBJJO) that went against the all mighty CBJJ, some of the bigger names in the Alliance team wanted to fight in the new CBJJO as it offered a prize money to it's competitors, Gurgel had strong views against the new organization and was adamant in not allowing his fighters to fight for this CBJJO. The arm wrestle stood between fighters and gurgel until the competitors finally decided to split from Alliance forming the 'Master Team', and leaving Alliance without 90% of it's black belts.
The years went by, and Alliance picked itself up and started over, managing to create a second wave of amazing competitors like Cobrinha, the Langhi brothers, Lepri, Faria, Gabi and Marcelo Garcia, Peinaldo amongst many others, and although Fabio Gurgel was excelling as a coach with over 50 World Champions under his tutelage, the competitive animal inside him never seized to want more. With his young days long gone, the titles kept piling up, wining the European Championships (2007, 2009 and 2010 – at the age of 40) the Pan American's (2008), while also getting the 3rd and 4th World Team Title in 2008 and 2010.
In 2009 Gurgel made his 20th anniversary as a black belt.
Fabio Gurgel vs Ricardo Arona (Mundial 2000 Final)

Comprido vs Gurgel (Mundial 2001 Final)

Amauri Bitteti vs Fabio Gurgel (Mundial Final Open Weight Division 1997)