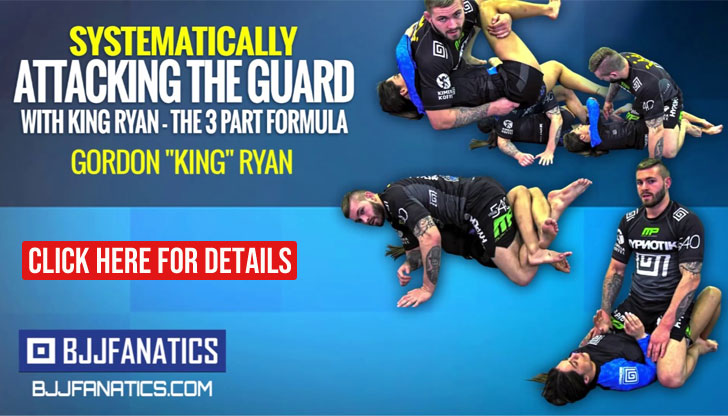 Fabrício Camões, commonly referenced as Fabrício "Morango" is a Brazilian jiu jitsu black belt under Royler Gracie, and former student of well known instructors such as Vini Aieta and Saulo Ribeiro; as well as a member of the Gracie Humaitá team. Co-founder to the Gracie South Bay academy in San Diego – California, Morango is also a retired professional mixed martial arts (MMA) fighter, having competed in important promotions such as Strikeforce and the Ultimate Fighting Championship (UFC).
Fabrício Camões
Full Name: Fabrício dos Santos Camões
Nickname: Morango – which translates to Strawberry in Portuguese, a label Fabrício received when he was around 12 years old thanks to his love for strawberry flavoured ice cream.
Lineage: Mitsuyo Maeda > Carlos Gracie > Helio Gracie > Royler Gracie > Fabrício Camões
Main Achievements:
IBJJF World No-Gi Champion (2015/2016 Master 2)
Copa Cyclone Champion (2001)
IBJJF World Masters Championship Runner-up (2016 Master 2)
CBJJ Brazilian National Championship 3rd Place (2003)
IBJJF World Masters Championship 3rd Place (2015 Master 2)
Weight Division: Peso Médio (82,30 kg / 181.5 lbs)
Favorite Position/Technique: Pressure Passing
Team/Association: Gracie Humaitá
Fabrício Morango Biography
Fabrício Camões was born on December 23, 1978 in Rio de Janeiro – Brazil, growing up in Méier a neighbourhood in the North Zone of the city.
While growing up, Fabrício always understood sports as a big element in the Camões household. With his grandfather being a former international football (soccer) player, Fabrício was incentivised to practice different disciplines, a path that led him to judo at the age of 8. He added taekwondo, as well as Thai boxing (muay Thai), a couple of years later to his weekly routine.
Camões practised muay Thai (MT) at Naja academy, famous as a pioneering gym for Thai boxing in Brazil as well as for its influence at the start of the animosity between luta livre and BJJ. Fabrício believed MT to be the strongest martial art in all combat styles, until one day his cousin Cristiano Marcello, who practised jiu jitsu, challenged Morango to a friendly no-holds-barred match to prove each of their styles' worth. Marcello beat Fabrício easily with a choke and set Camões on the path of BJJ.
By the time he was 13 years old Fabrício enrolled in Gracie Tijuca, an affiliate academy of Gracie Humaitá, (today) famous for developing numerous athletes including Alexandre Ribeiro, Letícia Ribeiro, Vinny Magalhaes, Rodrigo Pagani and Morango himself – to name a few. Arthur Cartier and Marcelo Machado were Camões' first instructors, though Royler Gracie would also visit the gym regularly. Later, the instruction was taken over by two legends of the sport, Vinícius Aieta and Saulo Ribeiro – both awarding Fabrício his purple and brown belts.
As a purple belt Fabrício Morango decided to enter the ring and give way to a career in vale-tudo (today's MMA). His debut took place on June 1997 where he faced Eliezer 'Ninja' for the Brazilian Freestyle Circuit (BFC) tournament. That same night he took on a future MMA legend for the event's final match, Anderson Silva – who was also making his professional debut that day.
Although focused on his MMA career, Fabrício always kept busy in jiu jitsu and had in this style his main route to victory inside the cage/ring. His hard work on the ground earned him his black belt on the 23rd of December 2001 from the hands of Royler Gracie, the leader of the Gracie Humaitá team.
Gracie Tijuca was also where Morango met his long time partner, a legend of jiu jitsu in her own right – 6x IBJJF World Champion Letícia Ribeiro. When Morango moved to the United States to compete for big MMA promotions such as Elite XC, Strikeforce and the Ultimate Fighting Championship (UCF), the couple stood together, going on to open one of the top Gracie Humaitá affiliates in the US, Gracie South Bay – San Diego, California.
At Gracie South Bay, Morango and Letícia developed one of the top kids BJJ programs in the world, while also producing high level adult athletes such as Yago Espindola and Henry Iribe.
Fabrício Morango vs Stephen Martinez

Fabricio Morango vs Steven Lopez