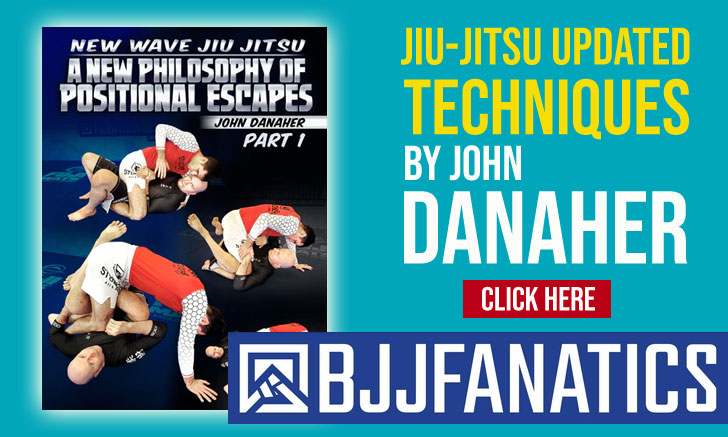 Diego Vivaldo Ferreira, commonly known by his nickname 'Gavião' is a Brazilian jiu jitsu black belt under Luiz Guilherme having also worked extensively with Sérgio Erlichmann at the Guigo JJ academy in São Paulo. Regarded as one of the brightest talents of his generation throughout his brown belt campaign (2009), Diego chose to leave the sport in pursuit financial stability only to return years later (2014) with full force, conquering important medals in IBJJF, CBJJ, UAEJJF and CBJJE tournaments.
Diego Vivaldo Jiu Jitsu
Full Name: Diego Vivaldo Anjos Ferreira
Nickname: Diego is known as 'Gavião' in Brazil, a word that stands for a type of hawk in Portuguese. In Diego's case the nickname derives from one of Brazil's most well known 'torcidas' (also known as firms in the UK, or ultras/tifosi in Europe) called Gaviões da Fiel. A group of supporters for the São Paulo based football club, Corinthians to which Vivaldo was a affiliated for many years having the team's shield tattooed on his arm. When Diego was young and started training BJJ, he would always be wearing Corinthians merchandise when arriving at the gym which led his team mates to nickname him Gavião (da Fiel).
Lineage: M. Maeda > Carlos Gracie > Helio G. > Rickson G. > Jorge Pereira > Luis Guilherme > Diego Vivaldo
Main Achievements:
IBJJF South American Champion (2015)
IBJJF Sao Paulo International Open Champion (2018 Master 1)
IBJJF Curitiba International Open Champion (2017)
IBJJF Paris International Open Champion (2014)
CBJJE World Cup Champion (2017)
IBJJF Sao Paulo International Open 2nd Place (2013)
IBJJF Miami International Open 2nd Place (2013)
UAEJJF National Pro (SP) 2nd Place (2015)
CBJJE World Cup 2nd Place (2016)
IBJJF South American 3rd Place (2016)
IBJJF Rio International Open 3rd Place (2014)
IBJJF Rio International Summer Open 3rd Place (2016)
Main Achievements (Colored Belts):
IBJJF South American Champion (2007* purple)
CBJJ Brazilian National Champion (2009 brown, 2007 purple)
CBJJE Brazilian National Cup Champion (2009 brown)
CBJJ Brazilian National 2nd Place (2008 brown)
IBJJF World Championship 2nd Place (2006 purple)
IBJJF World Championship 3rd Place (2009 brown)
CBJJ Brazilian National 3rd Place (2008* brown)
* Absolute
Favorite Position/Technique: Open Guard
Weight Division: Peso Leve ( / 168.0 lbs)
Team/Association: Guigo JJ
Diego Vivaldo Biography
Diego Vivaldo was born on February 8, 1985 in São Paulo – Brazil, growing up in the city's Pinheiros borough where he became increasingly fascinated by combat sports and martial arts. This interest started during his toddler years leading his parents to enrol Diego in judo classes at the age of 5, adding shotokan karate two years later.
In 2002 Luiz Guilherme – commonly known as Guigo, opened a martial arts gym in the Bairro dos Pinheiros area. Vivaldo was solely training at a fitness gym and was convinced by friends to give Guilherme a try. As Diego was not a fan of jiu jitsu he opted to train boxing at Guigo's, a decision he regretted within a month, relegating the striking game to a background and BJJ to the foreground.
Gavião started making a name for himself in the lower belt divisions of jiu jitsu's sporting circuit, particularly in Brazil where he beat names such as Leandro Lo, Leo Nogueira, Cassio Francis, Yuri Simões, Dimitrius Souza or Kayron Gracie. These wins led his instructor Luiz Guigo to promote young Diego Vivaldo do black belt on July 25, 2010.
Although well respected by São Paulo's BJJ community, financial difficulties led Vivaldo to make a pragmatic decision and shortly after receiving his black belt belt Diego started working at his father's business, relegating BJJ to a hobby status while competing sporadically. This lasted up until 2012, a time when Gavião quit competition life altogether.
By 2014 Vivaldo realized he was not happy with his decision to quit the sport he loved and made his return, picking up a job as an instructor at Guigo to help pay the bills
During his return to competition, while preparing for a big tournament Diego met and befriended an athlete from Chile by the name of Alejandro Zuñiga. Alejandro taught in his hometown of Antofagasta and invited Gavião to come and coach there, establishing a strong connection with the country's BJJ community and later setting affiliations in other Chilean towns such as Mejillones, Arica and Los Andes.
Diego Vivaldo vs Leo Nogueira (2009)