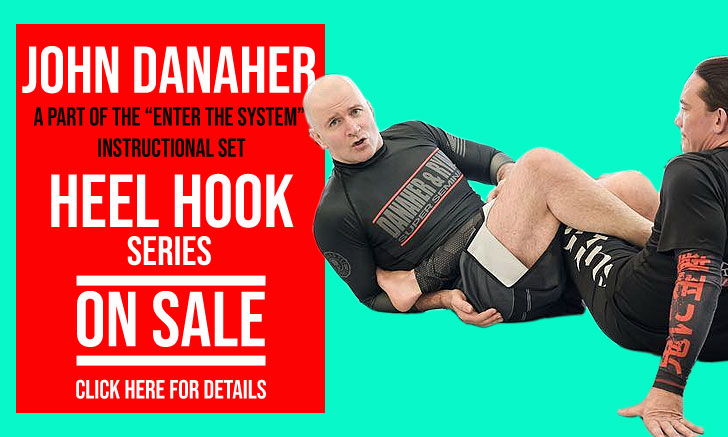 Fellipe Andrew Silva is a Brazilian jiu jitsu black belt under Rodrigo Cavaca, being also one of the top representatives of the Zenith JJ academy in the sport/martial art's international circuit. Fellipe Andrew made a name for himself while competing in the lower belt divisions of BJJ through his fan pleasing grappling style as well as for his achievements, which included a second place at the Copa Podio Grand Prix (black/brown belt mixed class) as well as IBJJF World and Pan American titles.
Fellipe Andrew Jiu Jitsu
Full Name: Fellipe Andrew Leandro Silva
Nickname: N/A
Lineage: Mitsuyo Maeda > Carlos Gracie > Carlson Gracie > Élcio Figueiredo > Rodrigo Cavaca > Fellipe Andrew
Main Achievements:
1st Place CBJJ Brazilian Nationals (2018)
1st Place IBJJF Pan Championship (2019)
1st Place IBJJF European Open (2019)
1st Place ACB World Championship (2018)
1st Place ACB South American Championship (2018)
1st Place Copa Podio HW Grand Prix (2018)
2nd Place CBJJ Brazilian Nationals (2019)
3rd Place IBJJF World Championship (2018)
3rd Place IBJJF Pans Championship (2018)
Main Achievements (Colored Belts):
1st Place IBJJF World Champion (2016 purple)
1st Place IBJJF Pans Champion (2017 brown)
1st Place CBJJ Brasileiro Champion (2017** brown, 2015 purple)
1st Place IBJJF South American Champion (2016 purple)
1st Place IBJJF Rio BJJ Pro Champion (2017 brown)
1st Place IBJJF São Paulo BJJ Pro Champion (2016 purple)
1st Place UAEJJF Rio Grand Slam Champion (2017 brown, 2016 purple)
1st Place IBJJF Brasília Open (2017 brown)
2nd Place Copa Podio MW Grand Prix (2017)
3rd Place IBJJF World Championship (2017 brown, 2016* purple)
Favorite Position/Technique: Triangle and Botinha
Weight Division: Peso Pesado (94,30 kg / 208.0 lbs)
Team/Association: Zenith JJ
Fellipe Andrew Biography
Fellipe Andrew was born on October 24, 1994 in Caruaru – a Brazilian municipality in the state of Pernambuco (North-East).
Sports had a heavy influence in Andrew's upbringing but the interest in martial arts only emerged during his mid teens, a time when Fellipe added the practice of kung fu to his daily activities. Not long after – more specifically on April 2011, Fellipe Andrew was convinced by his friends to give Brazilian jiu jitsu a try, a martial art/sport he fell in love with from the get-go.
Adriano Estanislau was Fellipe Andrew's very first instructor, with the two maintaining a close relationship from white to black belt. Coach Estanislau's academy was at the time affiliated with the Checkmat team and, as a result regularly invited another well known member of the team to his gym: The illustrious trainer Rodrigo Cavaca.
Cavaca was one of the most innovative coaches in the game, particularly during the 2010 era and the man behind great athletes such as Marcus Almeida, Gabriel Marangoni, Michelle Nicolini. He would leave the Checkmat team to form Zenith JJ in 2013, but the bond with coach Adriano and Fellipe Andrew remained.
As a purple belt Fellipe decided he was ready to focus 100% on his jiu jitsu career and moved to Santos, miles away from his family, to join Cavaca's São Paulo state headquarters. Fellipe Andrew's career took on like wildfire from their on while competing in the Brazilian national and international circuits. This was even more evident after his 2017 performance at jiu jitsu's professional Copa Podio Grand Prix where Andrew was matched against some of the top black belts in the world, reaching a honorable 2nd place.
His many deeds on the mats led to his promotion to black belt on December 2017. A ceremony presided by Rodrigo Cavaca and Adriano Estanislau.
Fellipe Andrew Grappling Record
69 WINS
BY POINTS


BY ADVANTAGES




BY SUBMISSION




BY DECISION




BY PENALTIES




BY DQ



47 SUBMISSIONS WINS
#fad11b
Reverse Triangle
6
3
#f58822
Choke from back
6
3
#fad223
Mounted triangle
2
1
#03861f
Flying triangle
2
1
#039a1f
Triangle armbar
2
1
10 LOSSES
BY POINTS


BY ADVANTAGES




BY SUBMISSION




BY DECISION




BY PENALTIES




BY DQ



7 SUBMISSIONS LOSSES
#86e620
Arm in guillotine
14
1
#5AD3D1
Arm in ezekiel
14
1
#d1212a
Choke from back
14
1
Fellipe Andrew Fight History
ID
Opponent
W/L
Method
Competition
Weight
Stage
Year
15136

Gutemberg Pereira

Gutemberg Pereira
L
Toe hold
Pan American
ABS
4F
2018
15221

Leandro Lo

Leandro Lo
L
Pts: 3x0
Pan American
94KG
SF
2018
16060

Nicholas Meregali

Nicholas Meregali
L
Armbar
Brasileiro
ABS
4F
2018
16338

Felipe Pena

Felipe Pena
L
Pts: 14x6
World Champ.
94KG
SF
2018
16385

Marcus Almeida

Marcus Almeida
L
Armbar
World Champ.
ABS
4F
2018
16584

Kaynan Duarte

Kaynan Duarte
L
Pts: 6x2
ACBJJ World
ABS
F
2018
18555

Kaynan Duarte

Kaynan Duarte
L
Arm in guillotine
European Open
ABS
R2
2019
19217

Lucas Barbosa

Lucas Barbosa
L
Arm in ezekiel
Pan American
ABS
4F
2019
19847

Nicholas Meregali

Nicholas Meregali
L
Choke from back
Brasileiro
100KG
F
2019
19882

Kaynan Duarte

Kaynan Duarte
L
RNC
Brasileiro
ABS
4F
2019
14880

Hernandes Silva

W
Botinha
ACB S. American
95KG
R1
2018
14885

Erick Barbosa

W
Triangle
ACB S. American
95KG
R2
2018
14886

Dimitrius Souza

Dimitrius Souza
W
Pts: 2x0
ACB S. American
95KG
4F
2018
14887

M. Junior

W
Botinha
ACB S. American
95KG
SF
2018
14889

Guilherme Augusto

Guilherme Augusto
W
Points
ACB S. American
95KG
F
2018
15034

Ben Zachary

W
Triangle
Mexico Winter Open
94KG
SF
2018
15035

Nick Schrock

Nick Schrock
W
Triangle
Mexico Winter Open
94KG
F
2018
15042

Casey Hellenberg

W
Botinha
Mexico Winter Open
ABS
SF
2018
15043

Sergio Rios

Sergio Rios
W
Triangle
Mexico Winter Open
ABS
F
2018
15122

Felipe Trovo

W
Botinha
Pan American
ABS
R1
2018
15128

Lucas Barbosa

Lucas Barbosa
W
Pts: 6x3
Pan American
ABS
R2
2018
15212

Joshua Bowlin

W
Triangle
Pan American
94KG
8F
2018
15216

Roberto Torralbas

W
Calf Slicer
Pan American
94KG
4F
2018
15712

Richard Goncalves

W
Submission
Curitiba Open
94KG
4F
2018
15713

Diogo Nascimento

W
N/A
Curitiba Open
94KG
SF
2018
15714

Henrique de Lima

W
Toe hold
Curitiba Open
94KG
F
2018
15718

Fernando Reis

Fernando Reis
W
Points
Curitiba Open
ABS
F
2018
16029

Pedro da Rosa

W
Botinha
Brasileiro
94KG
R1
2018
16032

Tiago Hilgemberg

W
Katagatame
Brasileiro
94KG
4F
2018
16033

Guilherme Augusto

Guilherme Augusto
W
Kneebar
Brasileiro
94KG
SF
2018
16035

Dimitrius Souza

Dimitrius Souza
W
Botinha
Brasileiro
94KG
F
2018
16051

Jackson Patrick

W
Triangle
Brasileiro
ABS
R1
2018
16055

Raphael Ribeiro

W
Botinha
Brasileiro
ABS
R1
2018
16335

Dimitrius Souza

Dimitrius Souza
W
Pts: 4x0
World Champ.
94KG
4F
2018
16368

Admilson Gobi

Admilson Gobi
W
Botinha
World Champ.
ABS
RD
2018
16381

Mahamed Aly

Mahamed Aly
W
Pts: 6x6
World Champ.
ABS
8F
2018
16394

F. Alano

W
Reverse Triangle
Copa Podio
O94KG
RR
2018
16402

Perttu Tepponen

Perttu Tepponen
W
Mounted triangle
Copa Podio
O94KG
RR
2018
16405

Renato Cardoso

Renato Cardoso
W
Pts: 9x0
Copa Podio
O94KG
RR
2018
16410

B. Lima

W
Botinha
Copa Podio
O94KG
SF
2018
16413

Kaynan Duarte

Kaynan Duarte
W
Pts: 2x0
Copa Podio
O94KG
F
2018
16498

Kaynan Duarte

Kaynan Duarte
W
Katagatame
SP BJJ Pro
94KG
SF
2018
16499

Ruan Oliveira

Ruan Oliveira
W
Submission
SP BJJ Pro
94KG
F
2018
16569

Helton Jose

Helton Jose
W
Triangle
ACBJJ World
95KG
SF
2018
16570

Kaynan Duarte

Kaynan Duarte
W
Pts: 2x0
ACBJJ World
95KG
F
2018
16581

C. Negromonte

C. Negromonte
W
Pts: 2x0
ACBJJ World
ABS
4F
2018
16582

Gustavo Batista

Gustavo Batista
W
Choke from back
ACBJJ World
ABS
SF
2018
17592

Julio Viotti

W
Submission
Curitiba Sp. Open
94KG
SF
2018
17593

Hygor Brito

Hygor Brito
W
Botinha
Curitiba Sp. Open
94KG
F
2018
17600

Admilson Gobi

Admilson Gobi
W
Triangle
Curitiba Sp. Open
ABS
F
2018
17605

Lael Rodrigues

W
Reverse triangle
Curitiba Sp. NGO
97KG
F
2018
17606

Felipe Cesar

Felipe Cesar
W
Flying triangle
Curitiba Sp. NGO
ABS
F
2018
18536

Gerard Labinski

Gerard Labinski
W
Triangle armbar
European Open
100KG
4F
2019
18540

Arya Esfandmaz

W
Katagatame
European Open
100KG
SF
2019
18542

Helton Jose

Helton Jose
W
Triangle
European Open
100KG
F
2019
18869

Advilson Pereira

W
N/A
Curitiba SM. Open
100KG
SF
2019
18870

Fernando Reis

Fernando Reis
W
Pts: 0x0, Adv
Curitiba SM. Open
100KG
F
2019
18875

Lucas Barros

W
N/A
Curitiba SM. Open
ABS
R1
2019
19199

Fernando Reis

Fernando Reis
W
Botinha
Pan American
100KG
4F
2019
19201

Gutemberg Pereira

Gutemberg Pereira
W
Pts: 2x0
Pan American
100KG
SF
2019
19202

Mahamed Aly

Mahamed Aly
W
Pts: 18x2
Pan American
100KG
F
2019
19214

Daniel Speirn

W
Katagatame
Pan American
ABS
R2
2019
19258

G. Danielisnki

W
Katagatame
Floripa Fall Open
100KG
SF
2019
19259

Aloysio Lopes

W
Choke from back
Floripa Fall Open
100KG
F
2019
19261

Rafael Cabral

W
Katagatame
Floripa Fall Open
ABS
R1
2019
19263

Manoel Porto

W
Pts: 44x2
Floripa Fall Open
ABS
4F
2019
19267

Henrique Lima

W
Triangle
Floripa Fall Open
ABS
F
2019
19273

Jackson Favero

W
Armbar
Floripa Fall NGO
ABS
4F
2019
19274

Henrique Lima

W
Points
Floripa Fall NGO
ABS
SF
2019
19275

Luciano Bernert

W
Triangle
Floripa Fall NGO
ABS
F
2019
19447

Henrique Cardoso

Henrique Cardoso
W
Reverse triangle
Curitiba Pro
94KG
SF
2019
19448

Fernando Reis

Fernando Reis
W
Pts: 2x0
Curitiba Pro
94KG
F
2019
19837

Advilson Santos

W
Points
Brasileiro
100KG
R1
2019
19838

Advilson Santos

W
Armbar
Brasileiro
100KG
R2
2019
19845

Guilherme Augusto

Guilherme Augusto
W
Botinha
Brasileiro
100KG
SF
2019
19865

A. Dantas

W
Choke from back
Brasileiro
ABS
R2
2019
19875

Otavio Nalati

W
Referee Decision
Brasileiro
ABS
R3
2019
20202

James Puopolo

James Puopolo
W
Armbar
World Champ.
ABS
R1
2019
20220

Vinicius Trator

Vinicius Trator
W
Referee Decision
World Champ.
ABS
4F
2019
Fellipe Andrew vs. Gustavo Oliveira