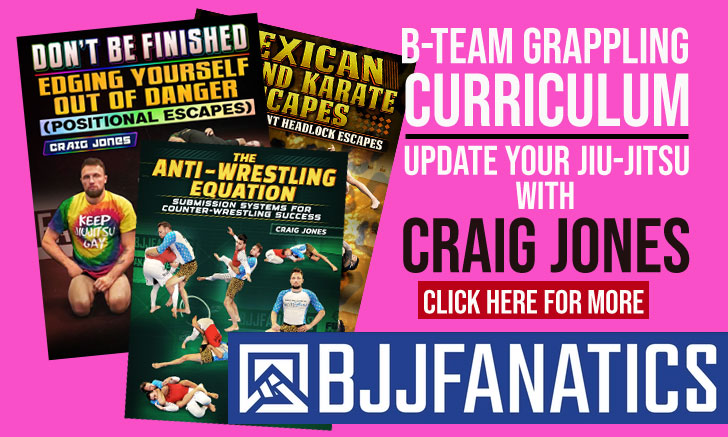 Luis Gustavo Campos, also known as 'Guga' Campos is an accomplished Brazilian jiu-jitsu black belt under Ricardo Vieira. Guga Campos started his career with the Manimal team, then moving to the Checkmat camp where he had most success winning the World Cup and the Rio Open as well as a world title in the brown belt division, he has since spent time at the Alliance academy in Rio de Janeiro, as well as GFTeam.
Luis Gustavo Jiu-Jitsu
Full Name: Luis Gustavo Campos Lima
Nickname: "Guga" which is short for Gustavo.
Lineage: Carlos Gracie > Helio Gracie > Rolls Gracie > Romero Cavalcanti > Ricardo Vieira > Luis Gustavo
Main Achievements:
1st Place CBJJE World Cup Champion (2009)
1st Place IBJJF Rio International Open (2009 / 2010)
1st Place IBJJF San Jose International Open (2016 / 2019)
2nd Place IBJJF Rio International Open (2012)
2nd Place FPJJ São Paulo State Championship (2009)
3rd Place CBJJ Brazilian Nationals (2010 / 2011)
3rd Place IBJJF Rio International Open (2011)
3rd Place IBJJF San Francisco International Open (2018)
3rd Place IBJJF Pan Championship (2018 Masters)
Main Achievements (Colored Belts):
1st Place IBJJF World Championship (2007 brown)
Weight Division: Peso Medio (82kg/181lbs)
Favorite Technique/Submission: Omoplata/Choke from the back
Team/Association: n/a
Guga Campos Biography
Luis Gustavo was born on June 5, 1985, in Rio de Janeiro, Brazil, starting his jiu-jitsu training at age 12 under the tuition of Muzio de Angelis with whom he remained up until he received his blue belt. After that, he decided to seek a different challenge in his life and moved teams to train under another very prestigious coach in Rafael Abi Rihan.
With Abi Rihan, Guga truly developed as a Jiu-Jitsu competitor, and it was training with the Manimal black belt that Luis Gustavo found his calling in BJJ. Luis graduated as a purple belt and brown belt winning several important tournaments in the process.  Guga switched camps as a brown belt when looking for a more competition-driven academy, finding what he was looking for at the Fightzone academy with Ricardo Vieira.
It was with Rico Vieira that Gustavo reached the pinnacle of the brown belt division by winning his first world title (2007) after which he was promoted to black belt.  After a few years under the Checkmat / FightZone banner, on August 2011 Campos started training at the Alliance gym in Rio de Janeiro with Alexandre Paiva.
In 2018, Guga Campos was sponsored by César Gracie, then becoming affiliated to the prestigious coach and his gym's franchise.
André Junior x Luis Gustavo