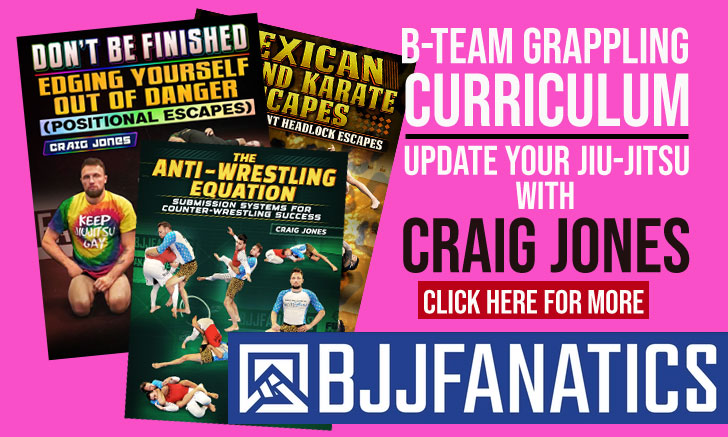 A former UFC welterweight champion, Matt Serra was also the very first American to receive his black belt in Brazilian Jiu-Jitsu from the hands of Renzo Gracie. Well know for his historic upset in MMA, when he won his UFC welterweight title by TKO'ing heavy favorite, George Saint Pierre; Matt Serra is also an accomplished grappler with medals in important tournaments such as the Mundial de Jiu-Jitsu and the ADCC, having wins over submission artists such as Jean Jacques Machado and Leo Santos.
Matt Serra Jiu-Jitsu
Full Name: Mathew John Serra
Lineage: Carlos Gracie > Helio Gracie > Carlos Gracie Jr > Renzo Gracie >Matt Serra
Main Achievements (Grappling):
1st Place IBJJF Pan Championship (1999 purple)
2nd Place ADCC World Championship (2001)
2nd Place International Pro-Ams (2000)
3rd place IBJJF World Championship (2000 brown)
Favorite Technique/Position: Taking the back
Weight Division: Peso Medio (82kg/181lbs)
Team/Association: Renzo Gracie/Serra Jiu Jitsu
Matt Serra Biography
Matt Serra was born on June, 2nd 1974 in East Meadow, New York – United States from an Italian-American family. Matt's father was a martial artist who had tremendous influence in the Serra's relationship with fighting sports. Matt started practicing Kung Fu from an early age with his brothers. According to Askmen.com, in his teenage years, Matt Serra had the desire to follow a career in the military, namely the Marines, though an event when he was 17 years old would put an end to that dream.
When Matt was 17 years old, he was involved in a street fight that left his opponent severely injured. Matt Serra was charged with a felony and had to plead guilty to avoid a hefty sentence. That stain on his criminal record shattered any hopes to be part of the marines which somehow came as a blessing in disguise. At the time, his father had discovered Gracie Jiu-Jitsu (later becoming a black belt himself) and encouraged his son to train with Craig Kukuk (the first American BJJ black belt), it was through Kukuk that the Serra's met Renzo Gracie who shared an academy with Kukuk in New York. This would prove to be a tremendous solution for what looked to be an uncertain future.
With a body frame very similar to that of Renzo Gracie's brother, Ralph, Matt Serra adapted very well to Renzo's teachings and became one of the main competitors at the gym, earning his black belt in 2000 and becoming the first black belt under Renzo Gracie born in US soil.
2000 was also the year in which Matt Serra made the grappling world aware of his presence with a surprising 2nd place at the world's most prestigious submission wrestling tournament, the ADCC, placing second after giving passage to his teammate Marcio Feitosa in the final. The success at this event also turned the heads of a few MMA promoters, and in a few months, Matt was invited to fight in the UFC, America's most prestigious MMA event.
In 2006 Matt Serra earned the right to fight for the UFC welterweight title after winning the TUF reality show. Serra fought George St Pierre, one of MMA's most dominant fighters who was at the peak of his career. Not many gave Serra a chance, and it proved to be a mistake as Serra caused arguably the biggest upset in MMA history by defeating the champion with a TKO in the first round. GSP though would avenge his loss 12 months later.
Matt Serra Grappling Record
4 WINS
BY POINTS


BY ADVANTAGES




BY SUBMISSION




BY DECISION




BY PENALTIES




BY DQ



3 SUBMISSIONS WINS
3 LOSSES
BY POINTS


BY ADVANTAGES




BY SUBMISSION




BY DECISION




BY PENALTIES




BY DQ



0 SUBMISSION LOSSES
Matt Serra Fight History
Matt Serra vs Babs Olusanmokun

Matt Serra vs Takanori Gomi