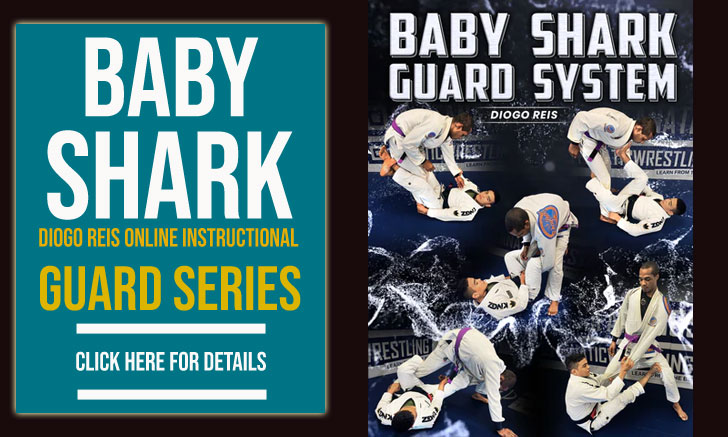 Fernando Gurgel, better known by the grappling community as "Magrão", is a Brazilian jiu-jitsu black belt under Romero "Jacare" Cavalcanti, being also a founding member of the Alliance jiu-jitsu academy. Fernando was one of the main figures for the Master and Alliance teams in the mid-1990s, having served as head coach for both during an important transitional period, raising the games of sporting greats such as Rodrigo "Comprido" Medeiros, Ricardo Vieira and many others. Fernando Gurgel is also the brother of another iconic grappling figure, Fábio Gurgel.
Fernando Gurgel Jiu Jitsu
Full Name: Fernando Duca Gurgel do Amaral
Nickname: "Magrão", which means lanky, or tall and skinny. This was due to Fernando's complexion.
Lineage: Mitsuyo Maeda > Carlos Gracie > Helio Gracie > Rolls Gracie > Romero Cavalcanti > Fernando Gurgel
Main Achievements:
2nd Place IBJJF Pan American Championship (1999)
2nd Place IBJJF Brazilian Teams Championship (1997)
3rd Place IBJJF World Championship (1998)
Favorite Position/Technique: Guard (as a competitor)
Weight Division: Meio Pesado (88kg/194lbs)
Team/Association: Alliance
Fernando Gurgel Biography
Fernando Gurgel was born on the 13th of November, 1966 in São Paulo, Brazil. At the age of 3 Fernando and his family moved to Rio de Janeiro where his younger brother Fábio  was born. Fábio was the first of the Gurgel brothers to try jiu jitsu, by the end of 1983, only a few months later Fernando joined him at the jiu jitsu academy, he was 17 years of age.
They both started with coach "Carlinhos" (who's last name did not withstand the test of time), though only a few months later the Gurgel's moved to a new camp led by Romero Cavalcanti, called Jacare Jiu Jitsu Academy, a group that would lead to the Master Team years later.
Climbing up the lower belt ranks, Fernando became a tough competitor with wins over Sérgio Bolão (at purple belt), Wallid Ismail (at brown belt) and even Alan Goes (also at brown belt), victories that earned him his well deserved black belt on January 21st, 1994.
Fernando's work as a jiu-jitsu instructor started at Jacare's "Academia Master" in Ipanema. During Jacare's first United States "expedition" in the early 1990s, the academy was left in the capable hands of Gurgel, who did an amazing job developing many of the team's top competitors, being highly praised by figures such as 2x open weight world champion Rodrigo "Comprido" Medeiros. He would later be part of the founding members of the Alliance academy, the others being: Romero Cavalcanti, Alexandre Paiva and Fernando's brother, Fabio.
Although coaching the team, Fernando found time in his busy schedule to finish an engineering degree, after which he started working for his family's human resources company. When the schedules of both activities started clashing, Gurgel opted to continue the family tradition and leave his coaching career behind, taking a step back and becoming a student once again.