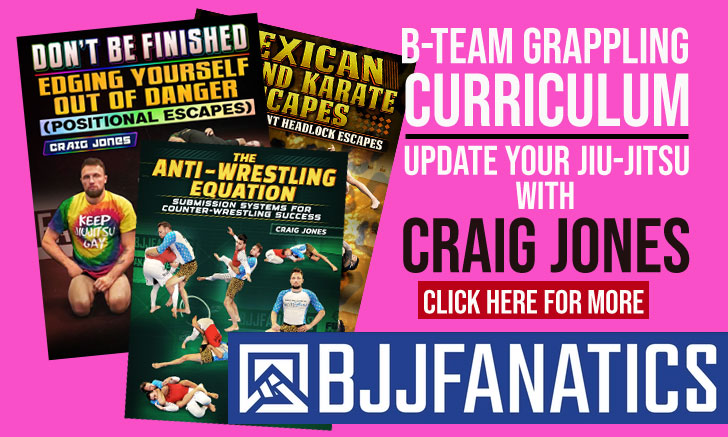 And I heard, as it were, the noise of thunder: One of the four beasts saying: "Come and see." And I saw. And behold, a white horse. – Johnny Cash (The Man Comes Around)
The 2015 edition of the Jiu Jitsu Pan American Championship, as mentioned on our Pan Ams predictions page, looked to be a testing environment for the rising stars of our sport, setting the pace of future events. And sure enough, the young guns came out in droves.
The tournament was missing some of its biggest stars, this is true. Many of today's top jiu jitsu soldiers took a break from this year's Pan Ams, but as this last generation goes over 30, which many have, it is not unreasonable to assume they will end up moving in age category sooner rather than later. As for the two bogeyman of the open weight division, Marcus Almeida and Rodolfo Vieira, both have expressed their desire to make a move to mixed martial arts, which leaves us pretty close to where we were this weekend.
But what did the Pan Ams tells us about the future? It told us that these four gentlemen, Grippo, JT, Keenan & Trans, will have a lot to say in regards to the future of our sport. That the future is shining greatly over North American land, and that Brazil is rapidly losing the stranglehold it once had over jiu jitsu's elite division.
If Gianni Grippo "only" had two fights to win his featherweight gold medal, impressingly defeating Osvaldo "Queixinho" in the final, on the lightweight division things really heated up for JT Torres. JT has been a podium contender for as long as he has worn that black belt around his waist. Always a threat to the top spots of any grappling environment he sets foot on, it wasn't until recently, since his arrival at the Atos camp, that Torres' skills truly blossomed. JT is no longer a podium contender, he is aiming for that world title now, and there are not a lot of people out there who have the ability to stop him.
Another incredible American talent is Keenan Cornelius. On paper, he possesses the skills to defeat anyone of any weight division, being in line to be the first non Brazilian to win a world open weight title in the sport at black belt (adult). The future will tell if the young Hawaiian will be up to the task, time is surely on his side at 22 years of age.
The fourth horseman is the Viking, Alexander Trans. Originally from Denmark, now a member of the UAE team, the former Checkmat powerhouse dominated the ultra-heavyweight division with a pliers grip, while also reaching the semi final of the absolute. Trans comes from a first generation of European athletes to consistently medal at the world's most important grappling tournaments, and his original gym, Arte Suave in Copenhagen has many more superb athletes climbing up the ranks.
But one of the biggest eye openers during this 20th edition of the Pan American Championship wasn't the fact that these men rose to the occasion. It was that even without the talent of these "Four Horsemen", jiu jitsu would be well underway to a bright future outside Brazil, as many more competitors proved to be reaching for the top. Competitors like the Japanese Koji Shibamoto, who had a tremendous display of tenacity against the heavy favorite Bruno Malfacine, laying it all on the line, losing in the end by a tight score of 3×2.
AJ Agazarm was another grappler who's performance was nothing short of amazing. The Gracie Barra scrambler defeated BJJ legend Eduardo Telles in the absolute division (who fights 4 weight divisions above AJ) and lost only to the champion Bernardo Faria on points. In his weight class, AJ fought like a lion (keeping truthful to his nickname) defeating hard veterans like Gabriel "Palito" Rollo and up and coming talent such as Luan Alves, reaching the final of the under 76kg (168lbs) division. And the list goes on…
Andris Brunovskis, Tanner Rice, Tim Spriggs and James Puopolo had tremendous fights, the later reaching the final of his weight class in great fashion, dominating Evandro Nunes, and having a backwards and forwards match against Abraham Marte, in one of most entertaining fights of the tournament.
All these men combined make a very clear point for a new era that is upon jiu jitsu, and that what was started by a small community in the Zona Sul of Rio de Janeiro, is now a worldwide phenomenon.