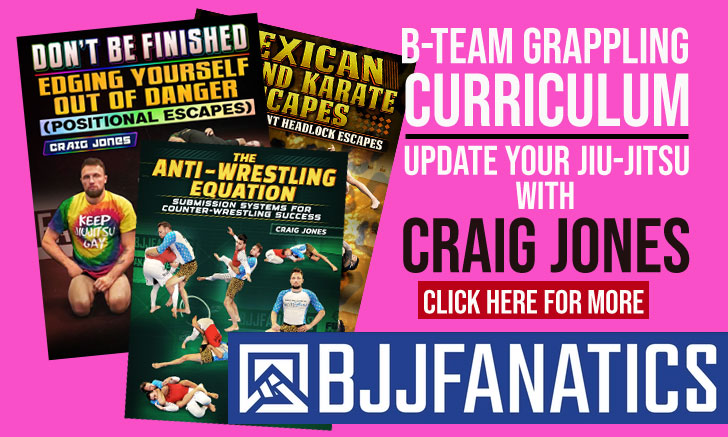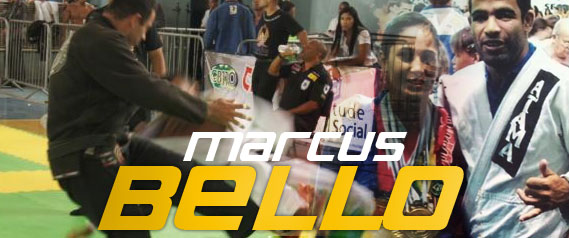 Marcus Bello is a Judo and Brazilian Jiu Jitsu black belt, being also one of the most important figures in the GFTeam. Bello is famed for his exquisite top game with which he defeated many big names of the sport, including legends like Tererê and Marcelinho Garcia.
Marcus Bello Jiu Jitsu
Full Name: Marcus Vinicius de Souza Bello
Nickname: "Boquinha" which translates roughly to Small Mouth. This childhood nickname was given because of Bello's older brother, who used to be called "Bocão" (Big Mouth). As Marcus was smaller and looked like his older brother the kids started calling him "Boquinha".
Lineage: Mitsuyo Maeda > Luis França > Oswaldo Fadda> Monir Salomão > Julio Cesar Pereira > Marcus Bello
Main Achievements:
2x World Champion (2005 & 2006 Master)
2x Brazilian National Champion (1997 & 1998 SLBJJ)
2x Brazilian National Champion (2005 & 2007 Master – CBJJ)
2x Brazilian National Silver Medallist (1998 brown, 2002 black – CBJJ)
Superfight Champion "Arrebentação Cup – Rio Fighting (1998)
Judo: International Open Champion – Uruguay (1995)
Favourite Position/Technique: Guard Pass
Weight Division: Peso Médio (82kg/181lbs)
Team/Association: Grappling Fight Team (GFTeam)
Marcus Bello Biography
Marcus Bello was born on the 24th of August, 1975 in Rio de Janeiro, Brazil. He started practicing Judo with master Rafael Caldeiras when he was 6 years old. He was a fierce competitor in Judo, and training under coaches Douglas Motta and Alfredo Dornelles, Marcus won several junior competitions, receiving his black belt in 1992.
In trying to improve his newaza (ground work) for the Judo tournaments at hand, Marcus Bello sought Brazilian Jiu Jitsu coach Julio Cesar Pereira, Marcus was 17 years old at the time. Bello became one of the big names competitively for the team and also one of the main coaches in the early days of Gama Filho (the team that would become GFTeam). "Boquinha" was graded as a black belt in BJJ by master Julio Cesar Pereira on December, 1998. It was also Marcus Bello the first to bring the UGF (Universidade Gama Filho/GFTeam) academy outside the state of Rio de Janeiro to the Brazilian State of Sergipe where he opened a gym.
Marcus Bello vs Fabiano Araújo